The 24-foot center console reinvented.
Starts from MSRP $121,045 with Yamaha F300NSB Engine
The 240 CC seamlessly meshes tournament capability, family comfort and style into a stunning center console. Built on a proven hull with superior fuel efficiency and open water running performance, the intelligent deck layout maximizes form and function. A wide open cockpit with level floor from bow to stern, twin 33-gallon in-floor fishboxes, a 28-gallon livewell and a standard aft tackle station are designed to meet even the most hardcore angler's needs.
When the fishing is finished, the 240 CC is equally adept as a platform for hosting an elegant sunset cruise or spending a casual day sandbar hopping. Passengers and guests will especially appreciate all the bigger boat amenities like the forward-entry walk-down head, hideaway rear bench seat with backrest, and the upgrade cushion packages that include double-bolstered helm seats and forward-facing backrests for the bow. There's not a better looking and more feature-packed 24-footer on the water.
Colors
Custom Colors & 2-Tone Options Also Available
Take a Closer Look at the 240 CC
DJI_05031
DJI_05611
DJI_04721
_KCK23421
_KCK23071
DJI_05411
DJI_04991
DJI_05321
_KCK22941
DJI_0548-Enhanced-NR1
DJI_05561
DJI_05571
_KCK23261
DJI_04971
DJI_04941
_KCK24751
_KCK24801
_KCK24841
_KCK24851
_KCK24881
_KCK24871
_KCK24861
63A06701
_KCK24821
_KCK24891
_KCK24931
_KCK25001
_KCK24981
_KCK24991
_KCK24961
_KCK25291
_KCK25041
_KCK25311
_KCK25021
_KCK25061
_KCK25071
_KCK25051
_KCK25081
_KCK25131
_KCK25111
_KCK25091
_KCK25321
_KCK25271
_KCK25261
_KCK25201
_KCK25141
_KCK25151
_KCK25161
_KCK25171
Specifications as well as standard and optional equipment, color schemes and pricing are subject to change without notice. All measurements approximate. For more information and pricing, please contact your Cobia dealer.
240 CC Optional Features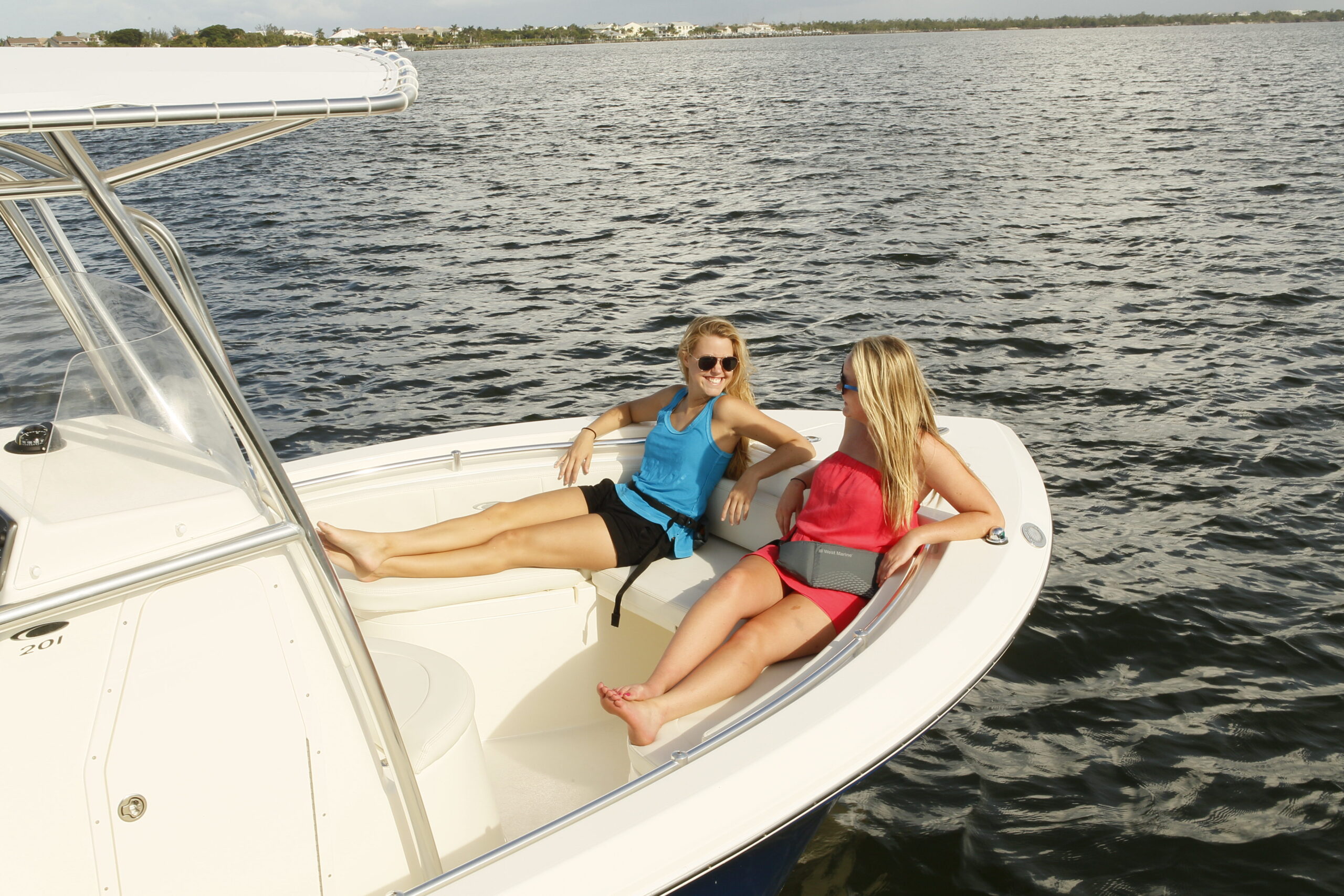 Editorials
Performance
What Cobia Owners Are Saying
"I have a 2021 240cc (took delivery late October) Jacksonville, FL. I use my boat primarily for fishing and cruising with the family. I decided to buy a cobia for several reasons: Value and quality of boat for the price, the fact that the 240cc had options for both single and twin engines as you do not see a lot of 24′ boats with that option, and family features + fishing capabilities. My wife was big on having forward seating and a head!

Jake Thomason – Jacksonville, FL