The 24-foot dual console you've been waiting for.
Starts from MSRP $166,581 with a Yamaha F300NSB Engine
The most feature-packed 24-foot dual console on the water! From its spacious and clean layout to its wealth of smart amenities, the Cobia 240 DC beckons you to a relaxing, sun-drenched day on the water. Dedicated seating with deluxe upholstery for nine, including a hideaway aft bench and a convertible first-mate's chaise lounge, means everybody on board will ride in style and comfort.
But just because comfort is at a premium it doesn't mean that the serious angler is forgotten. This boat expertly melds all its soft touches with standard fishing features like dual in-floor 24-gallon fishboxes (macerators optional), a 22-gallon fully plumbed livewell, plenty of rod and tackle storage and a bait prep area with sink. Combine all this and there's no better looking, more feature-rich and better performing 24-foot dual console on the water.
Colors
Custom Colors & 2-Tone Options Also Available
Take a Closer Look at the 240 DC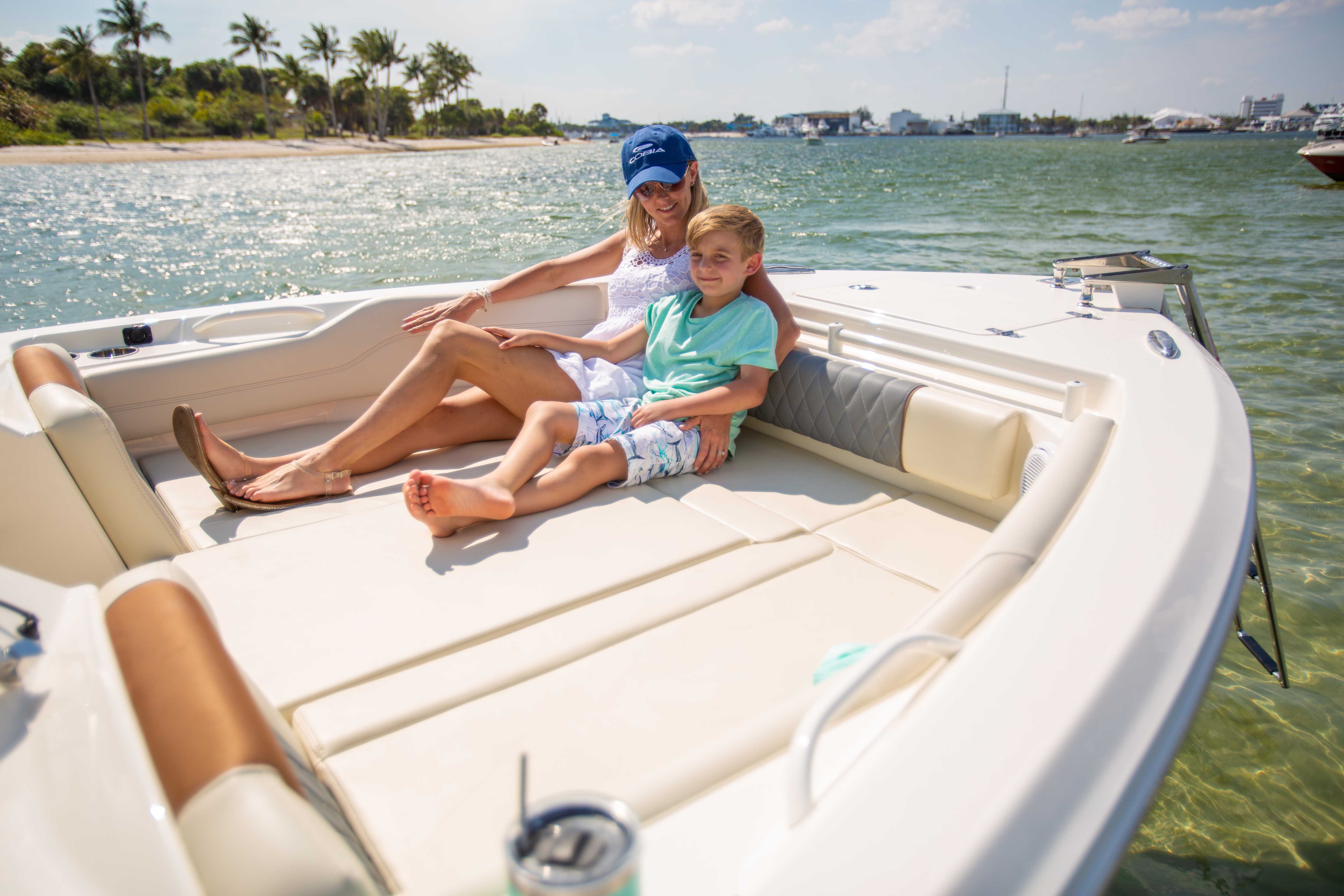 _63A7434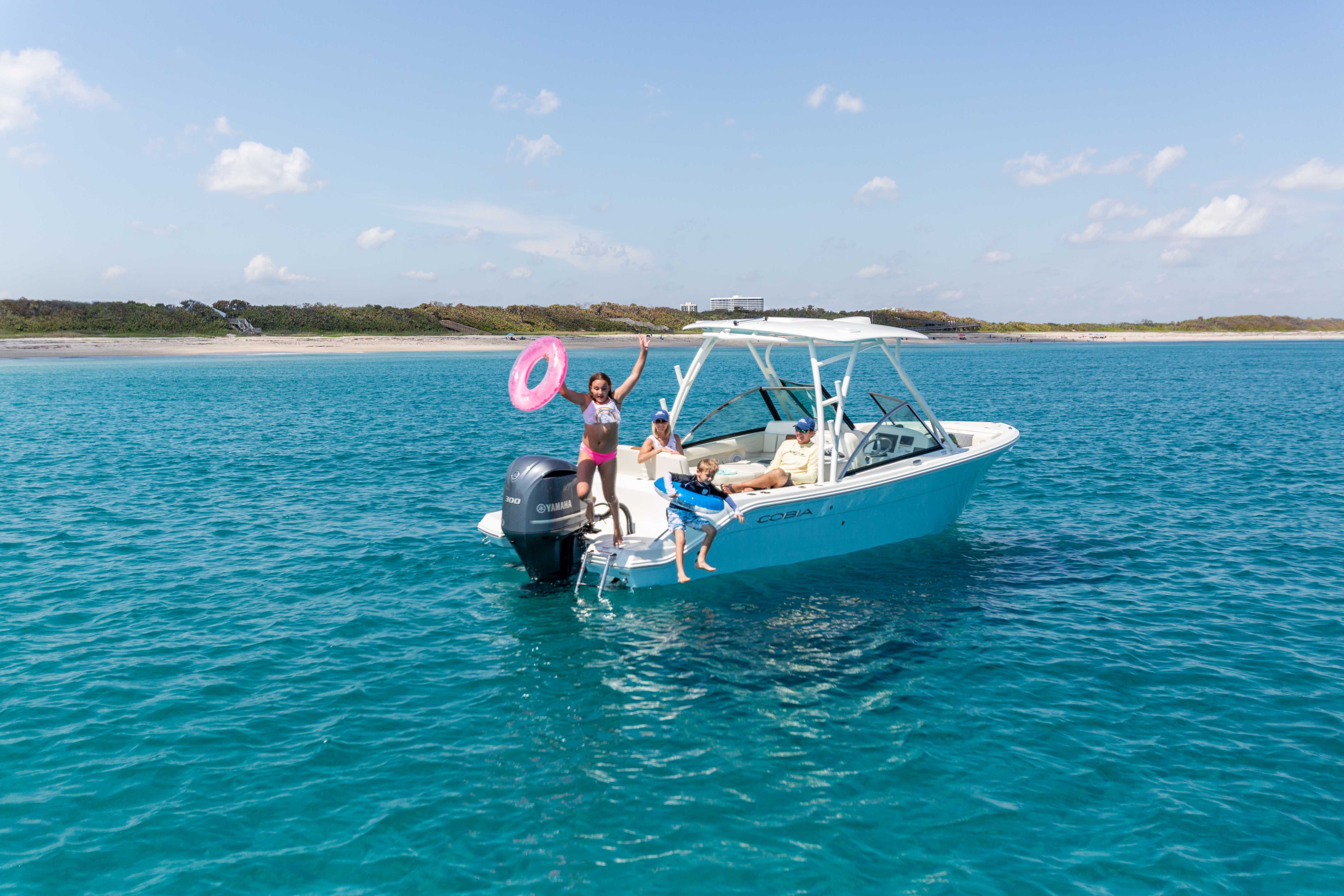 _63A7289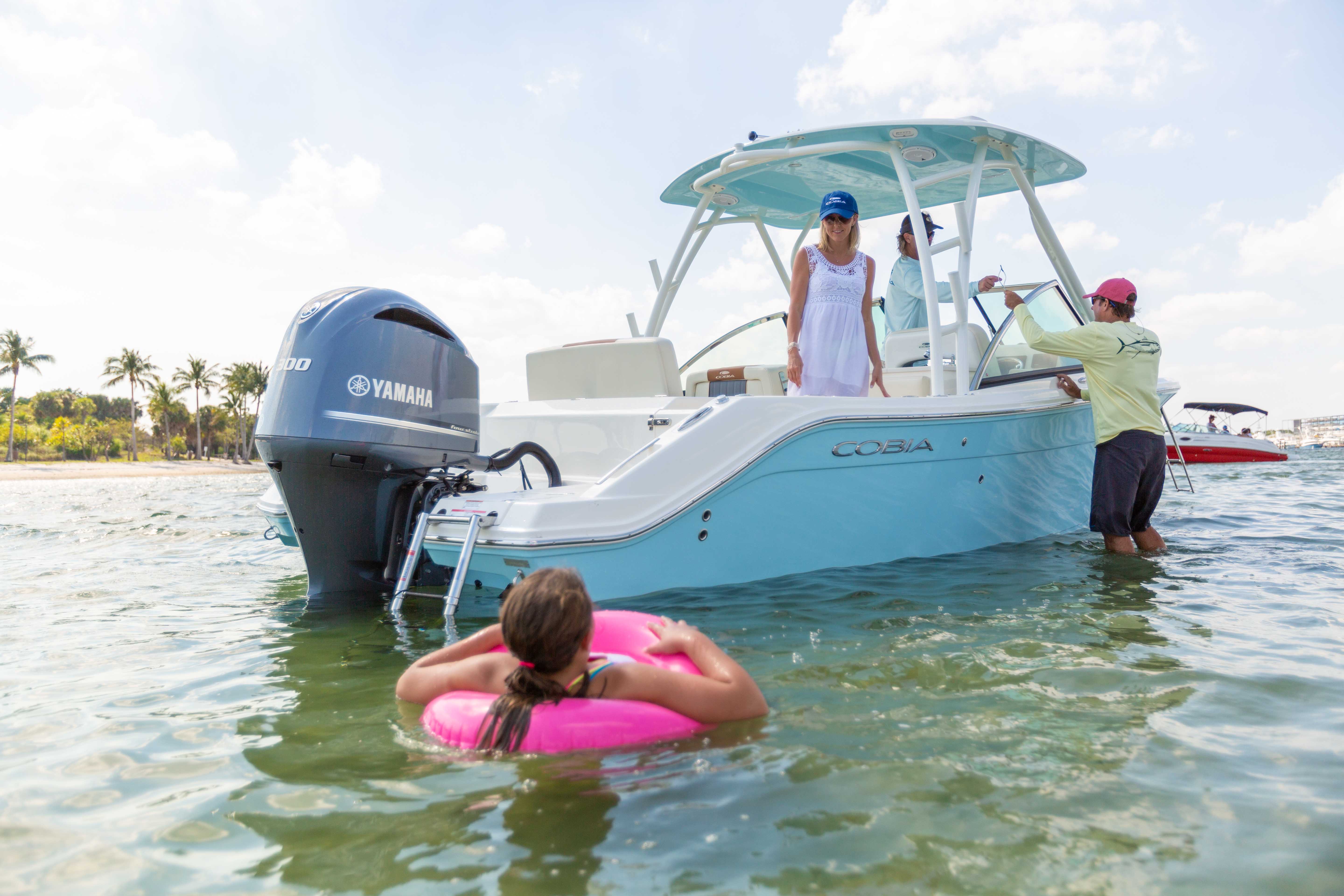 _63A74471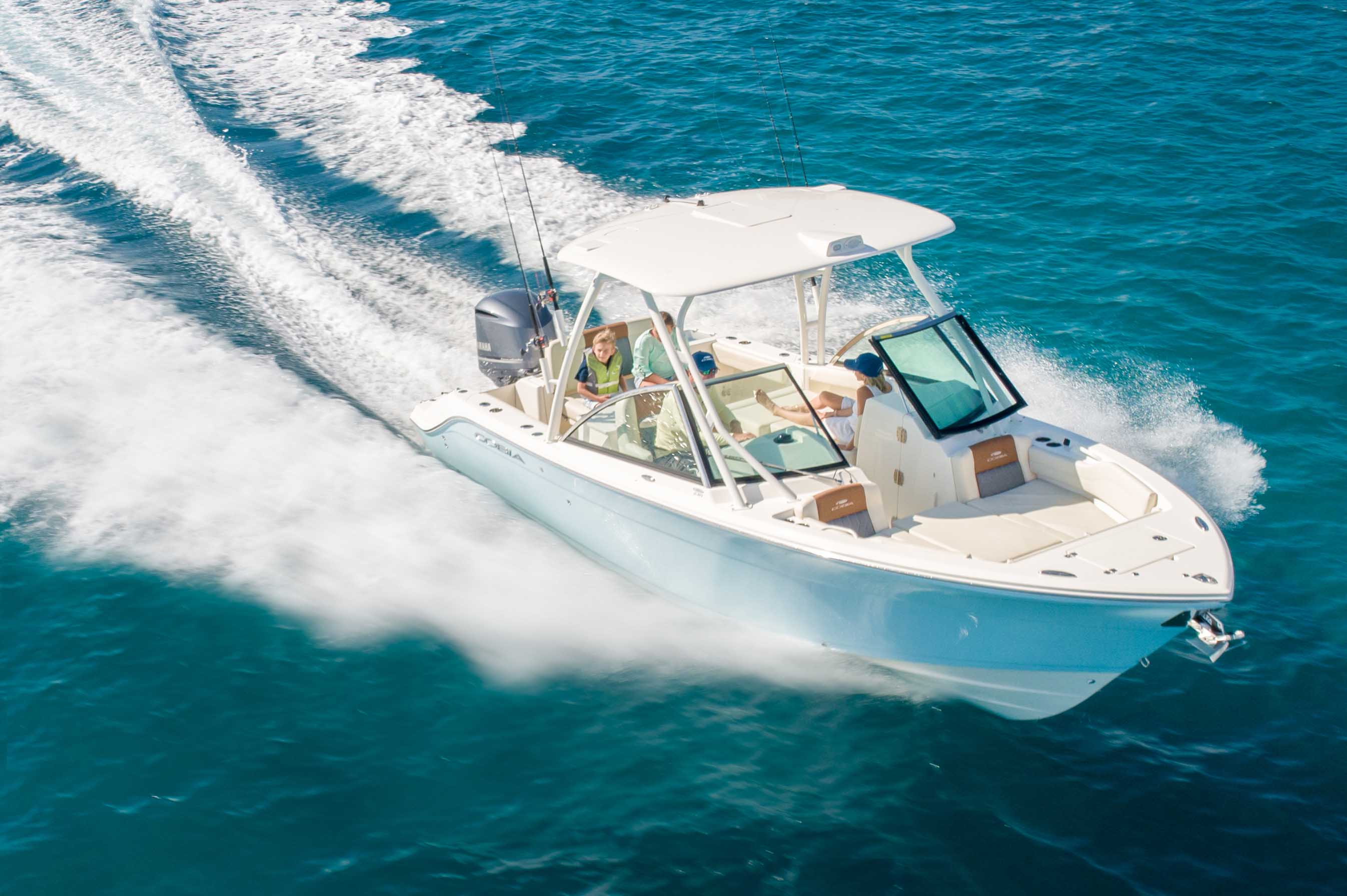 DJI_0115-Edit2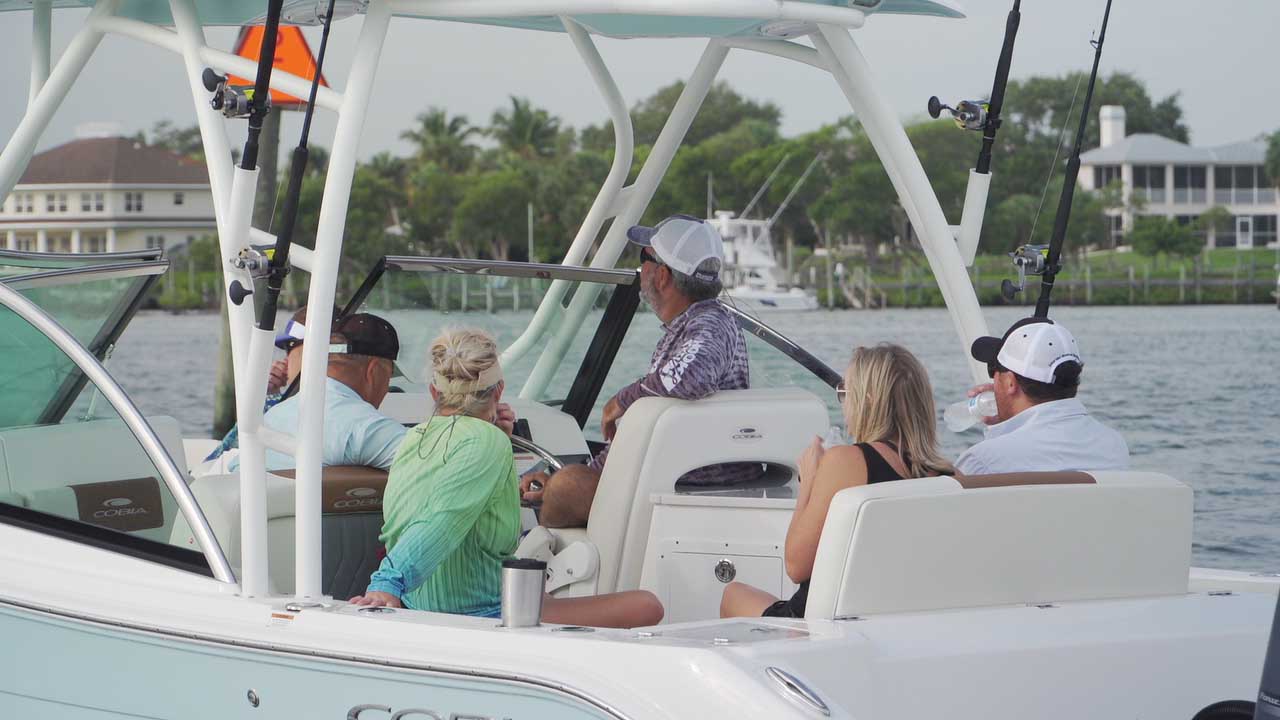 Clip0016T01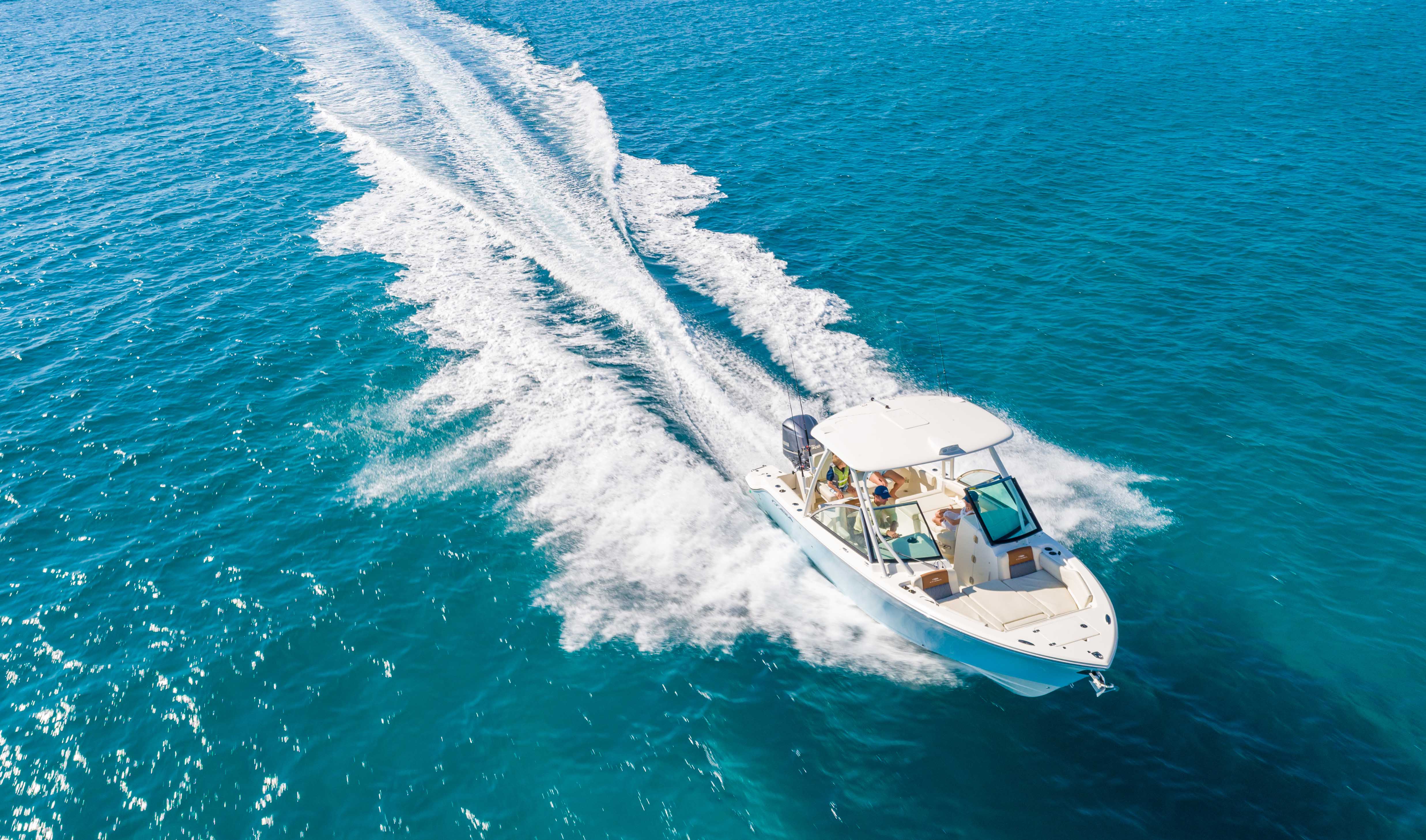 DJI_0117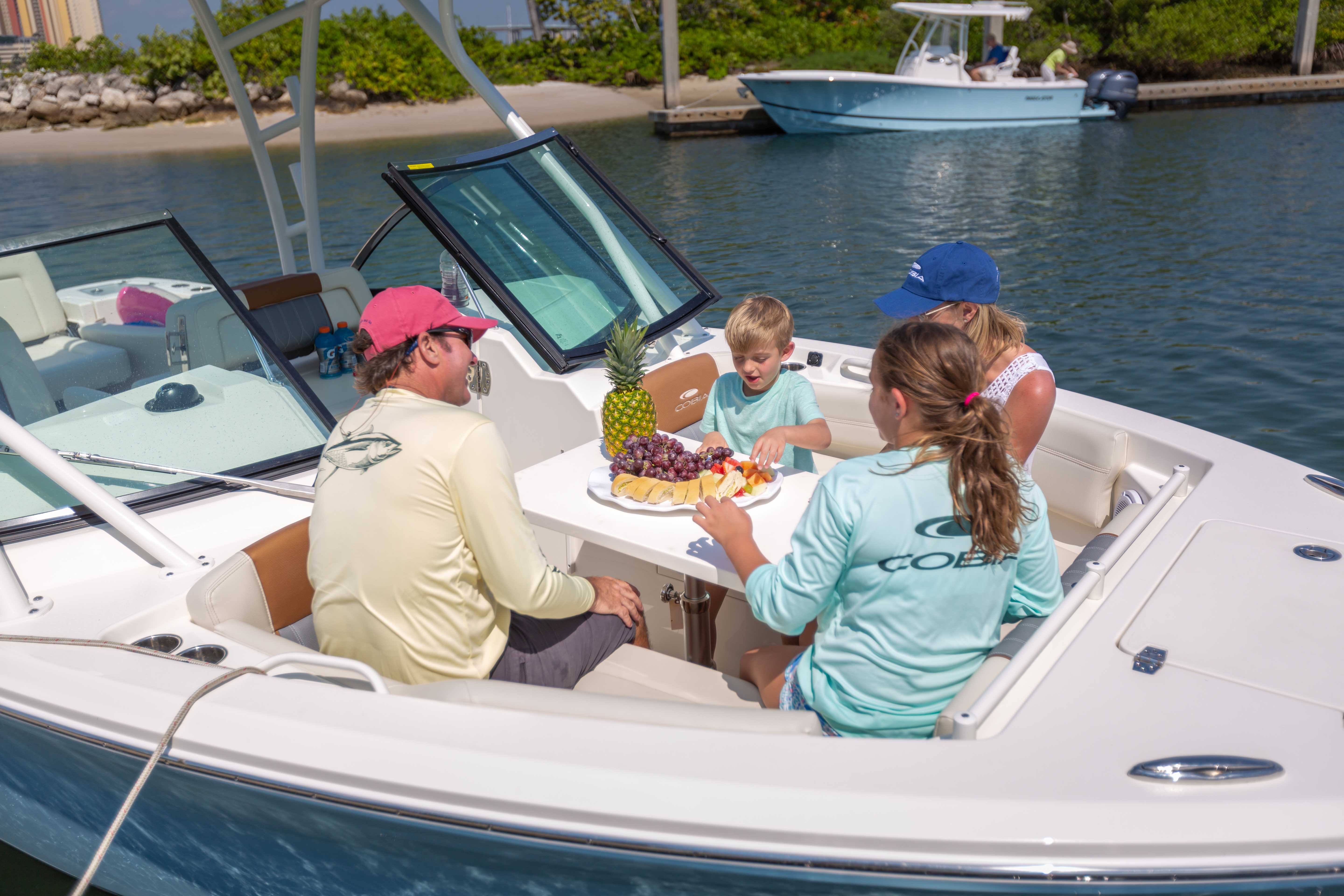 _63A7344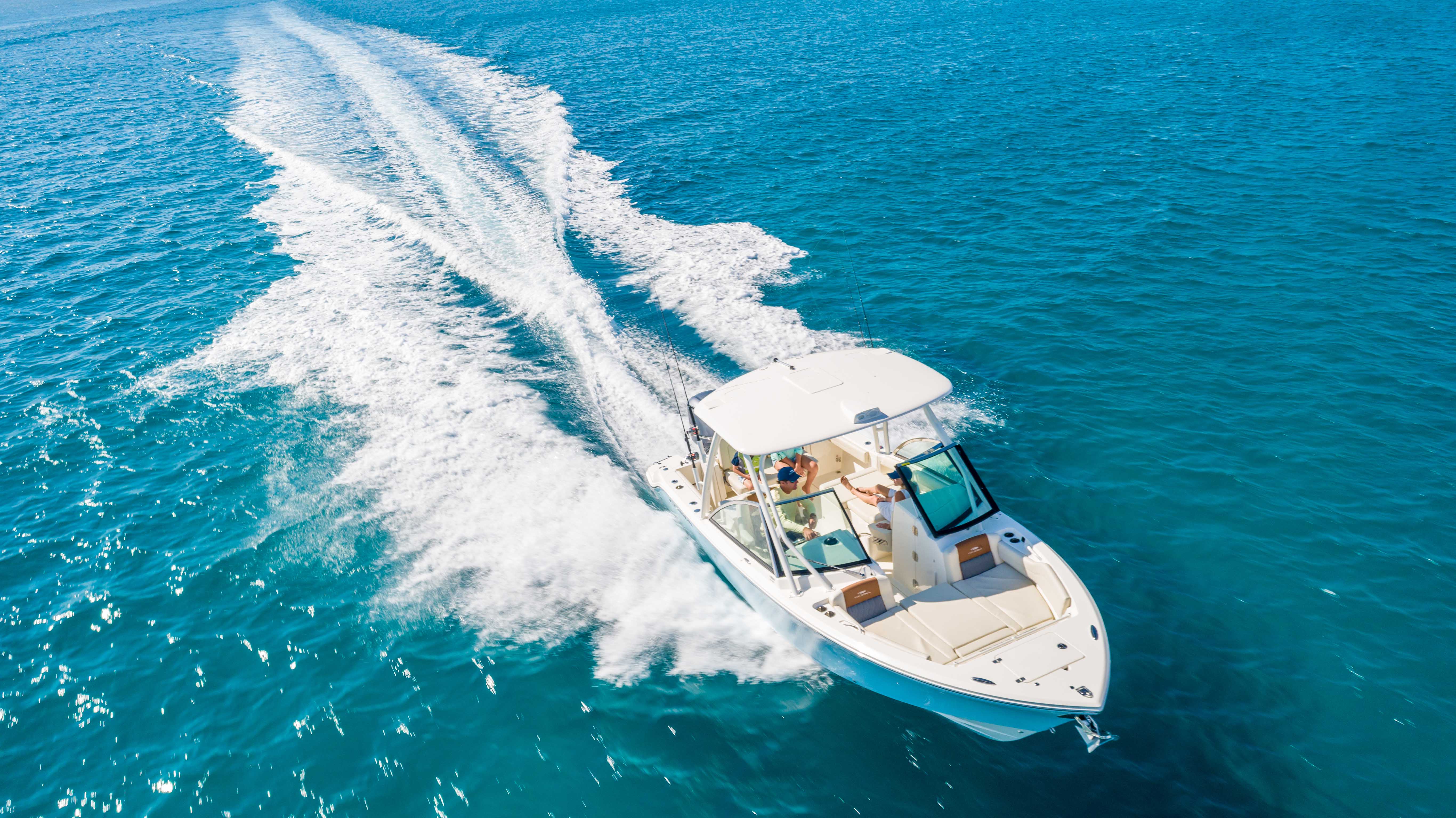 DJI_01141
_63A7429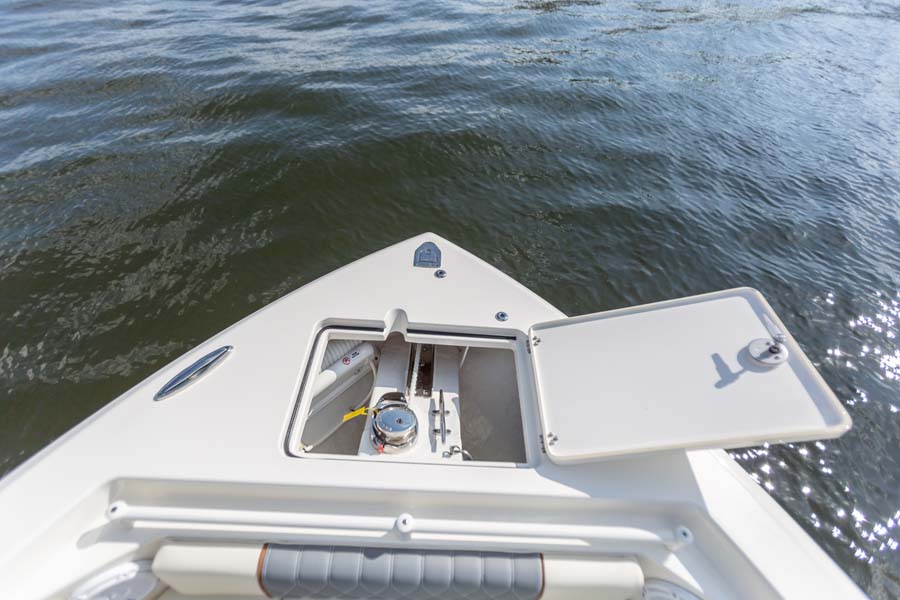 63A7545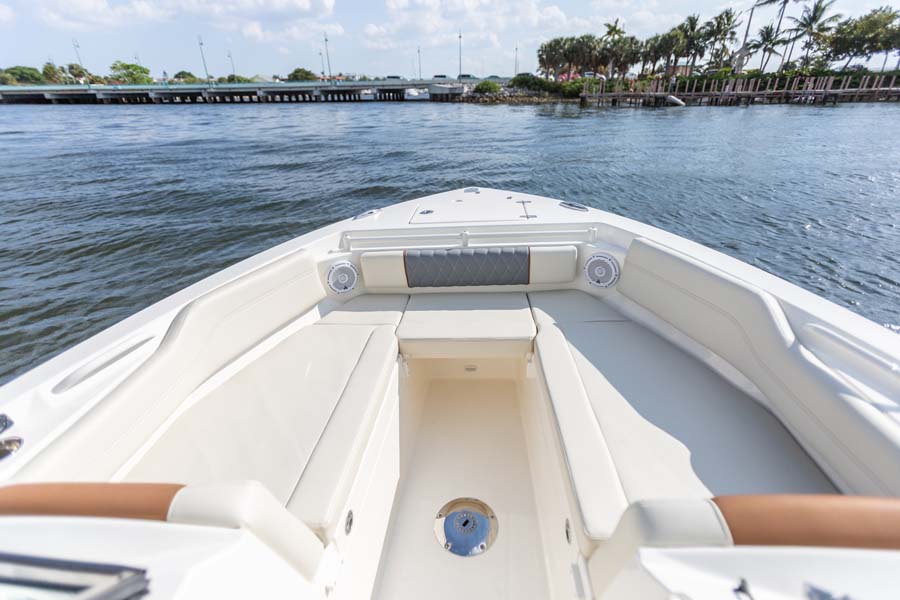 63A7546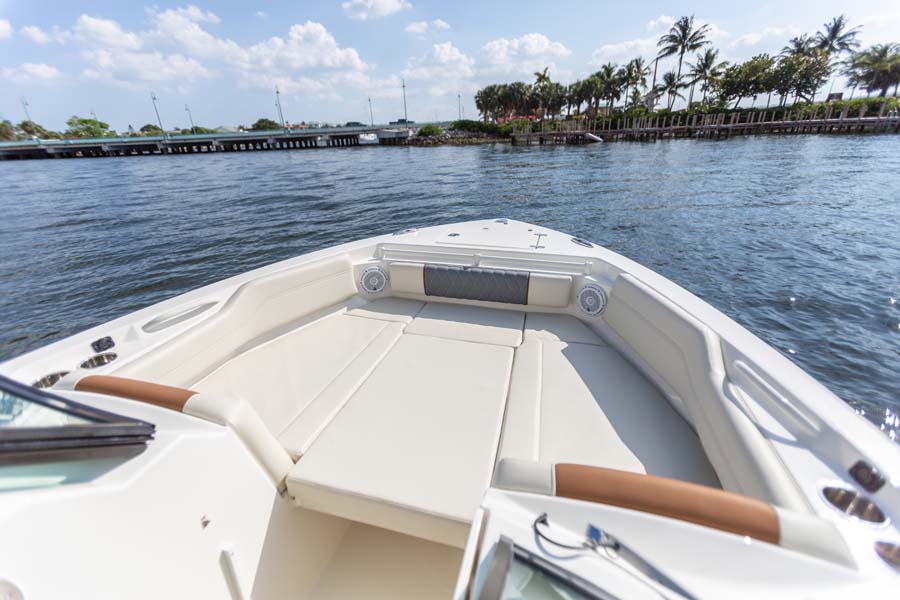 63A7538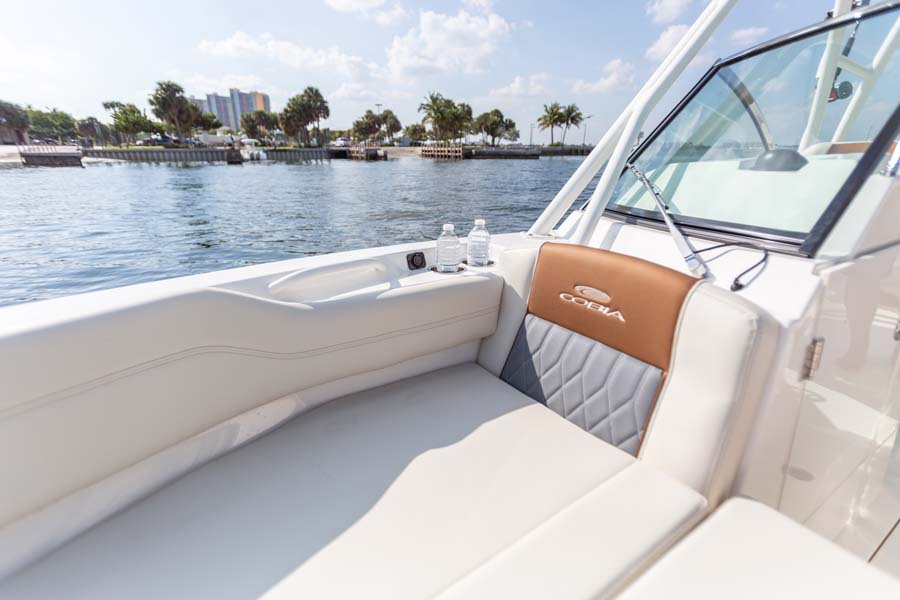 63A7544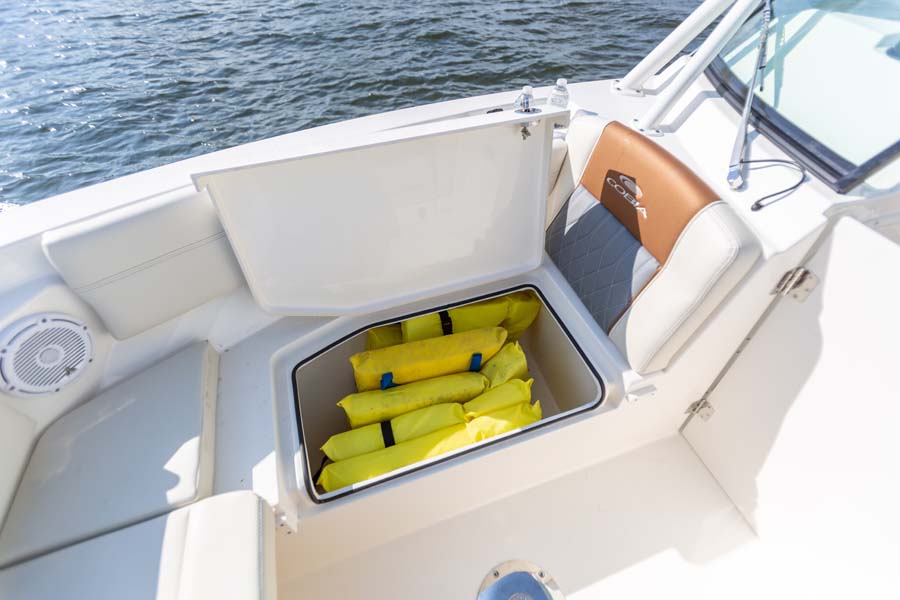 63A7557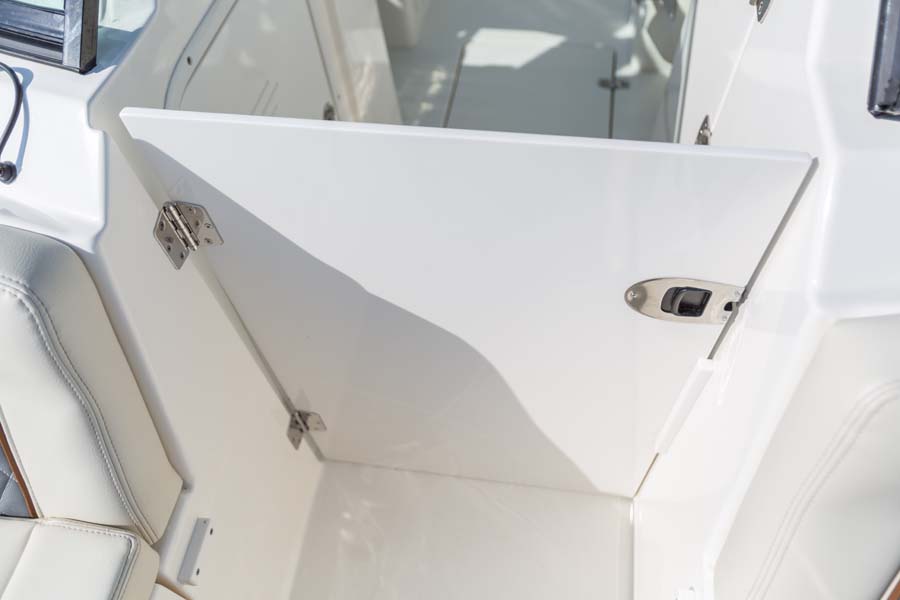 63A7556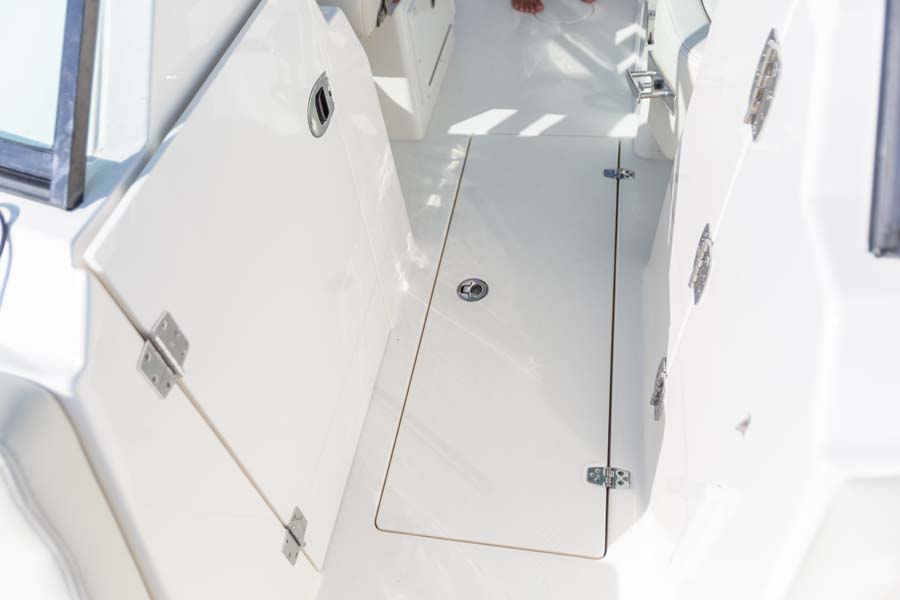 63A7555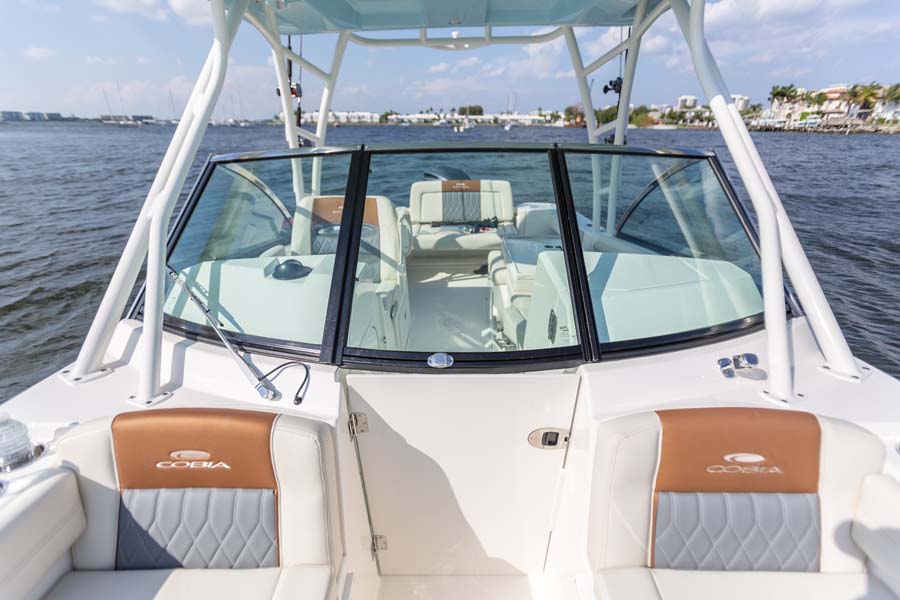 63A7553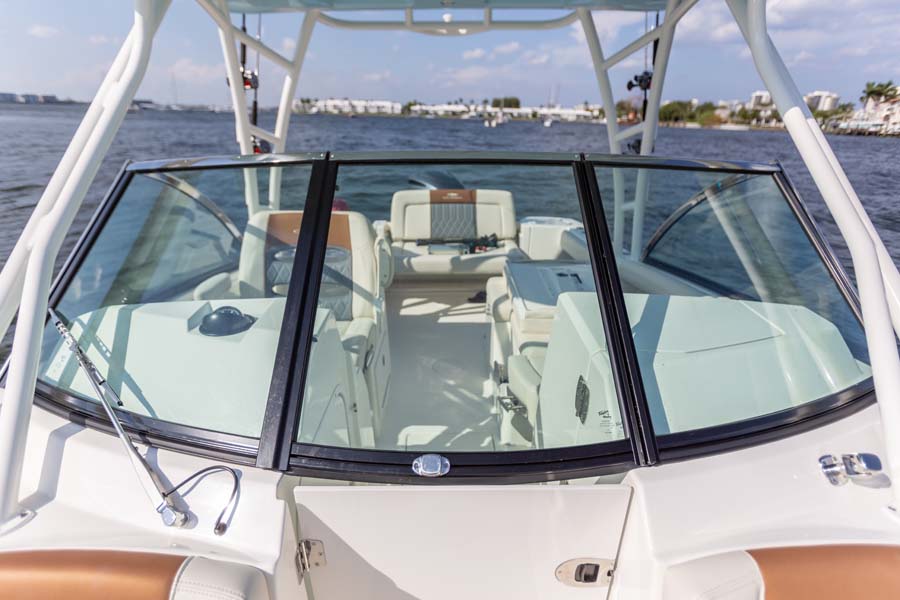 63A7554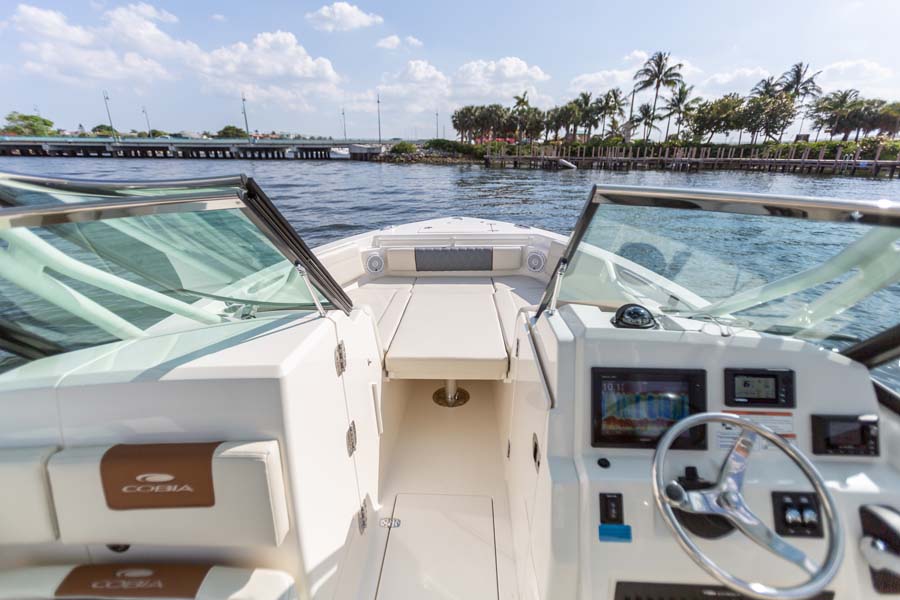 63A7541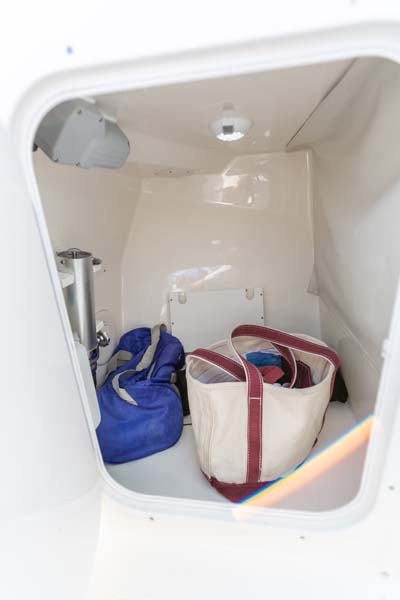 63A7559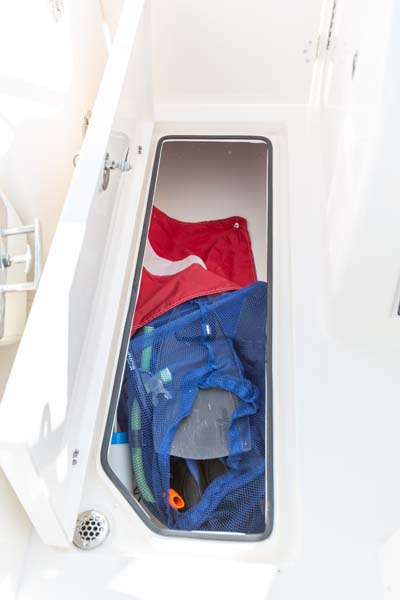 63A7562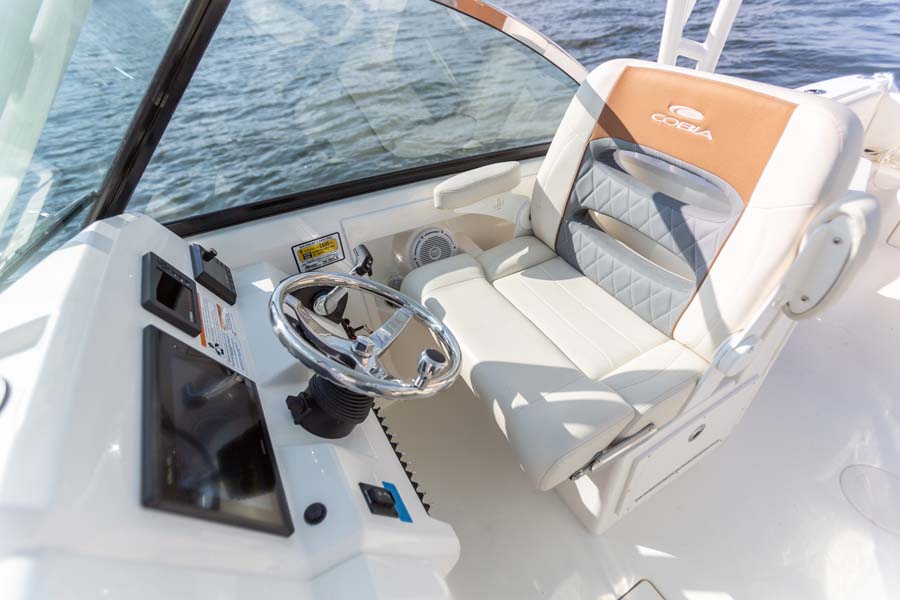 63A7552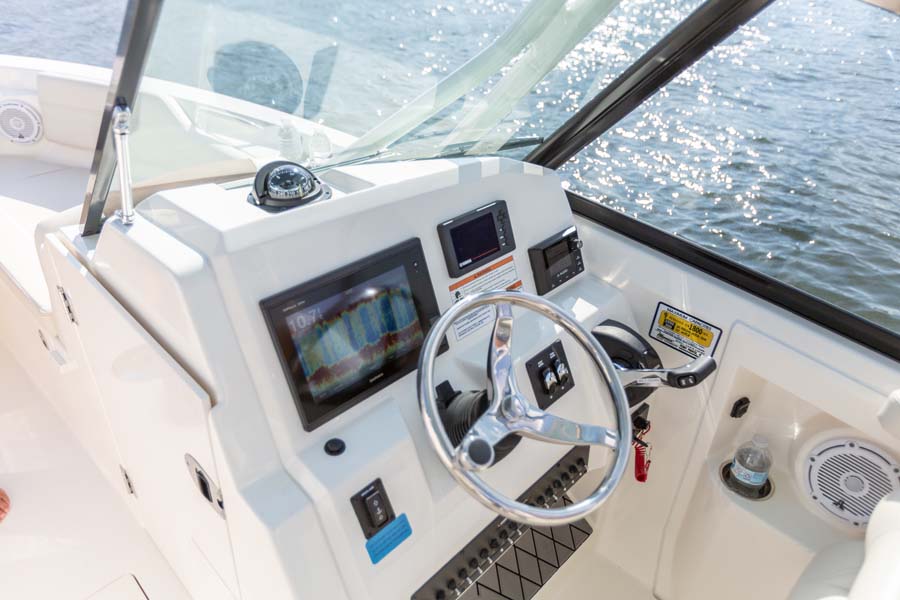 63A7550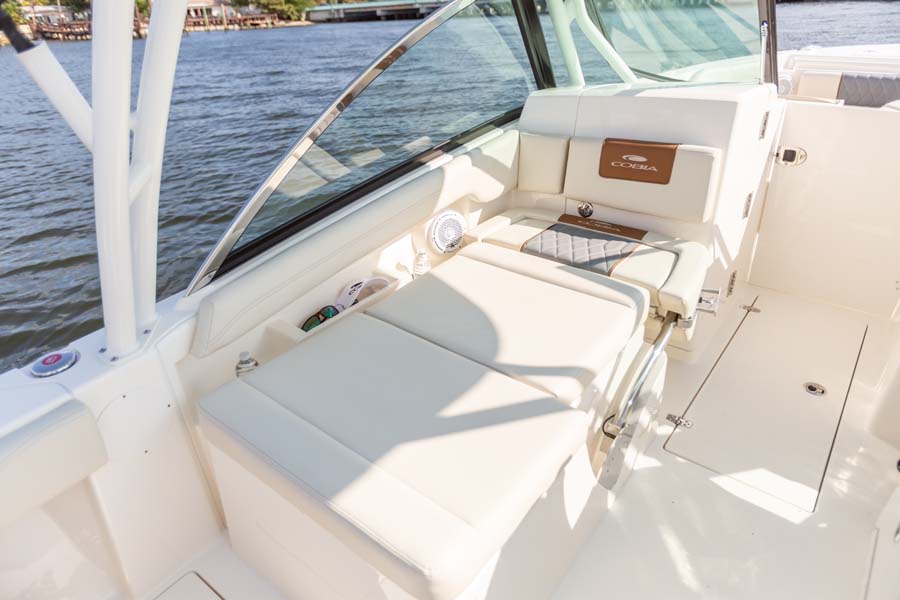 63A7565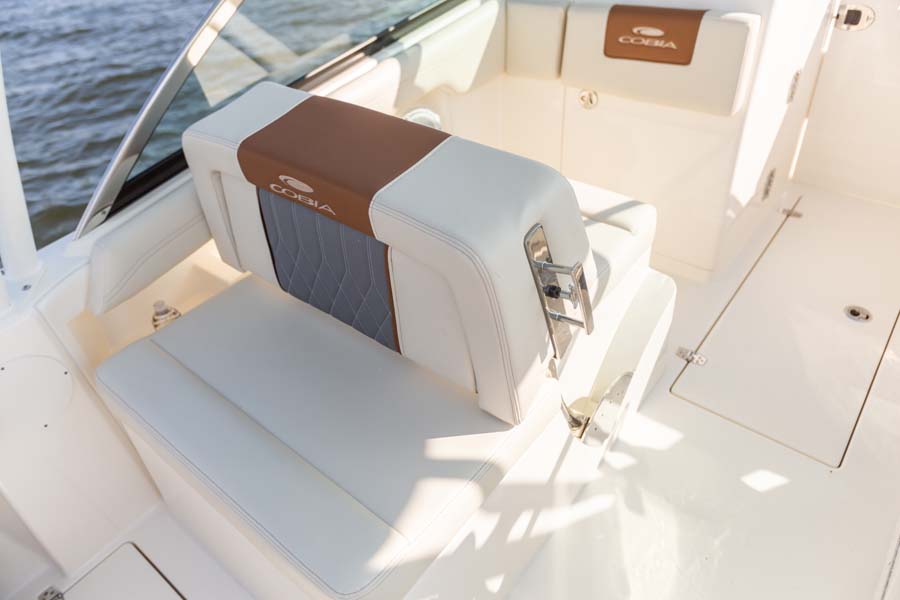 63A7566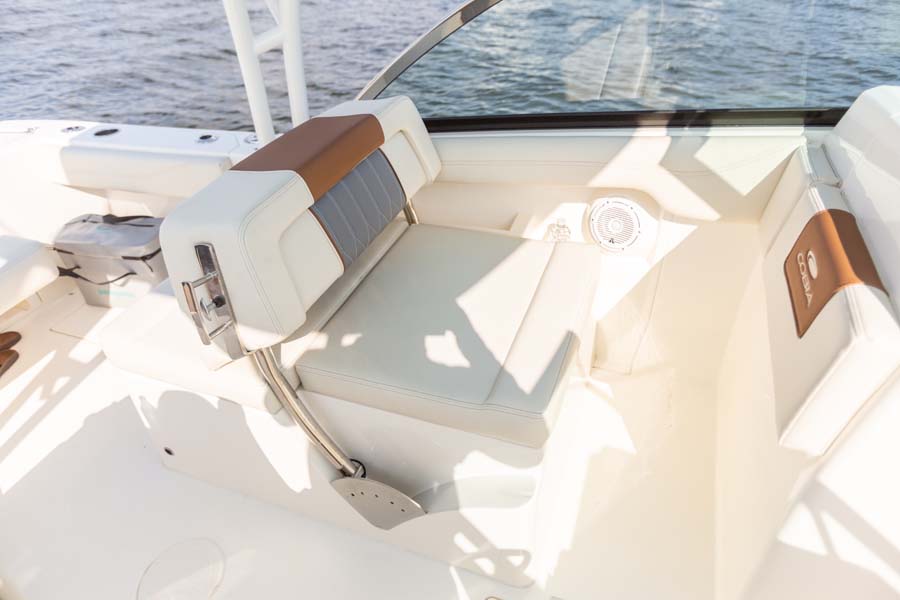 63A7567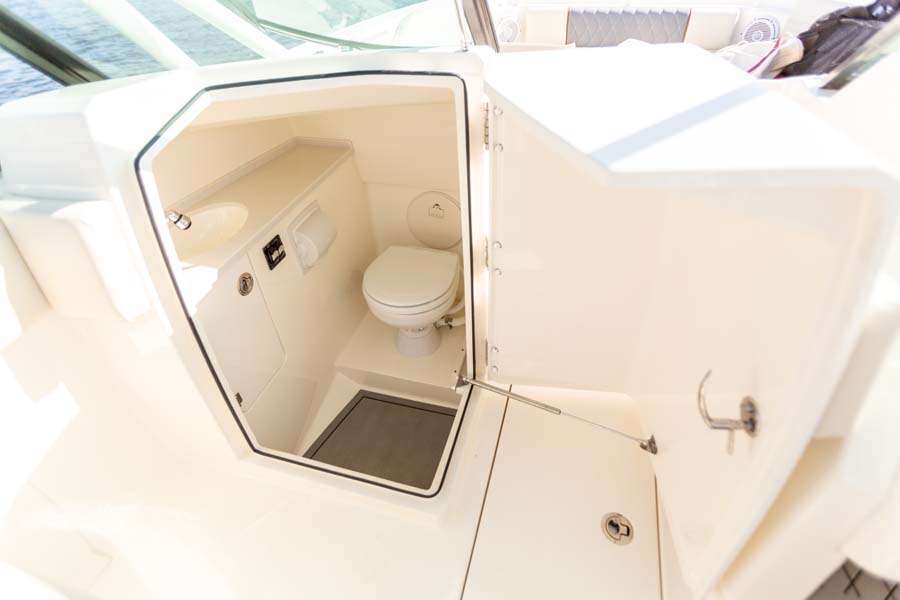 63A7570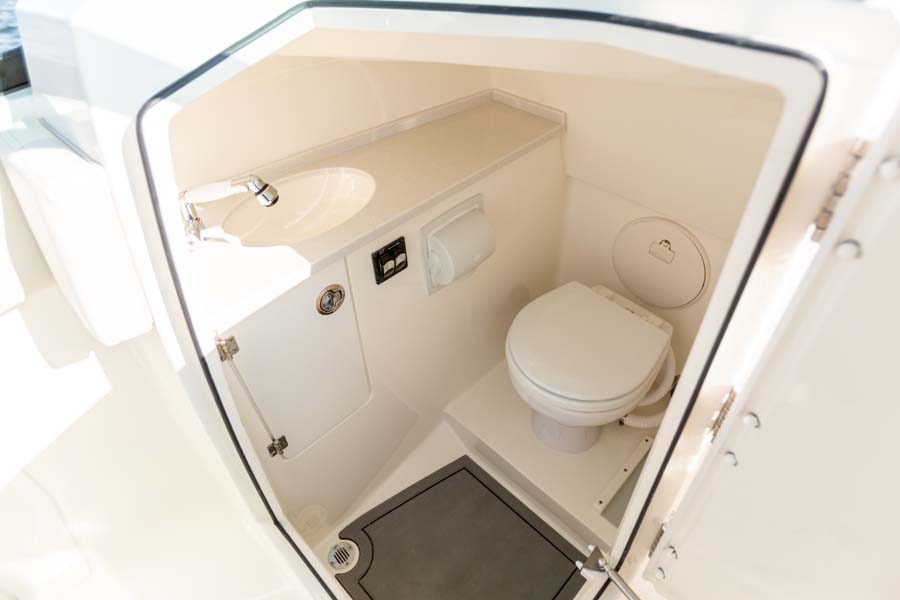 63A7571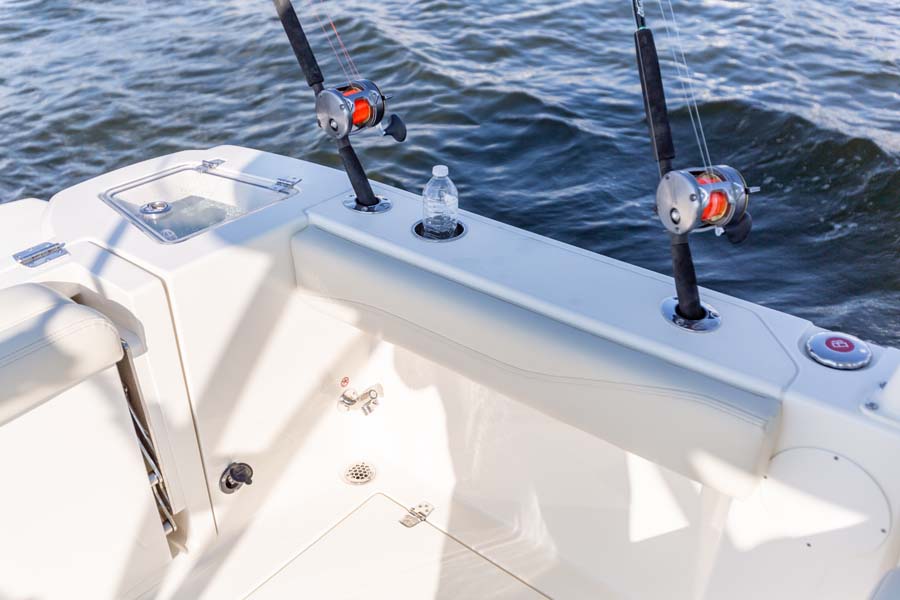 63A7597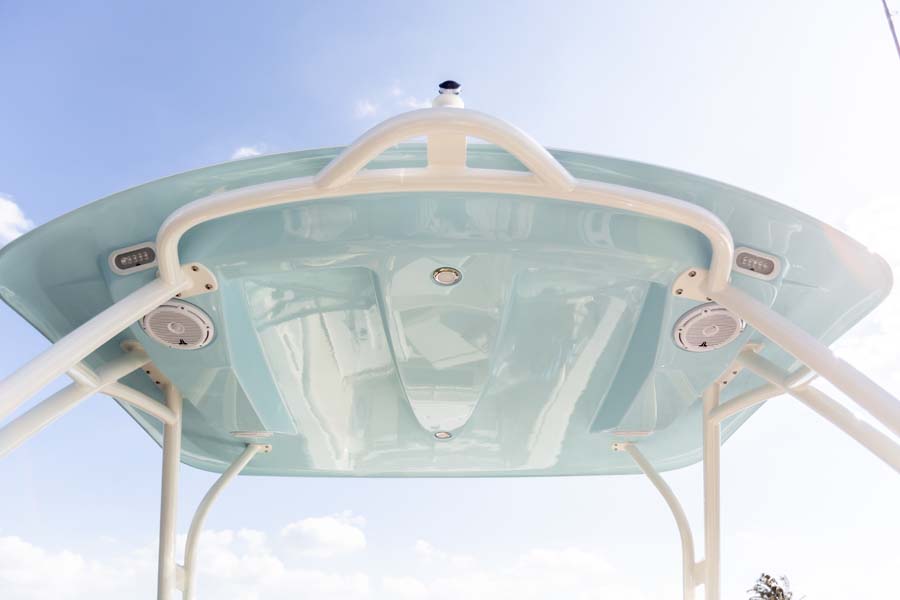 63A7568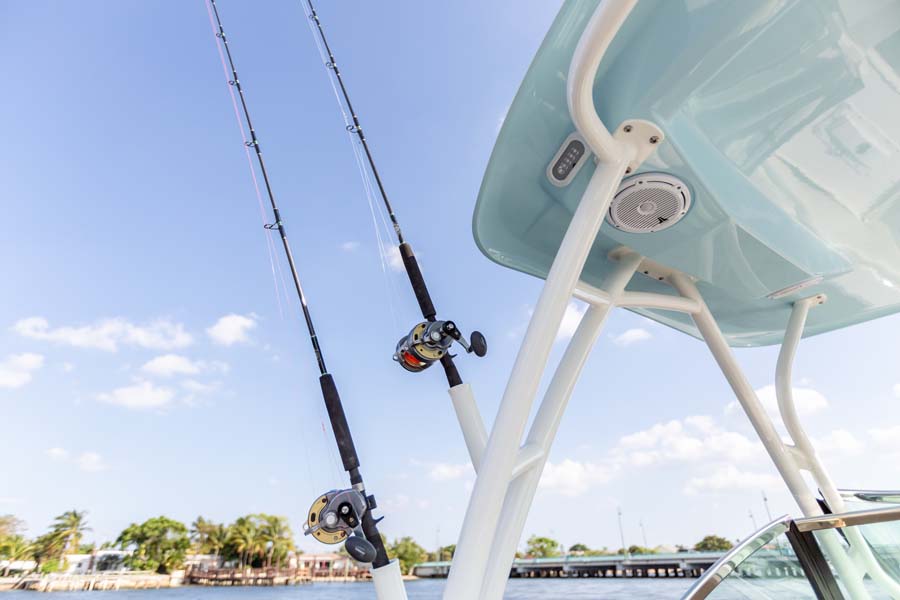 63A7569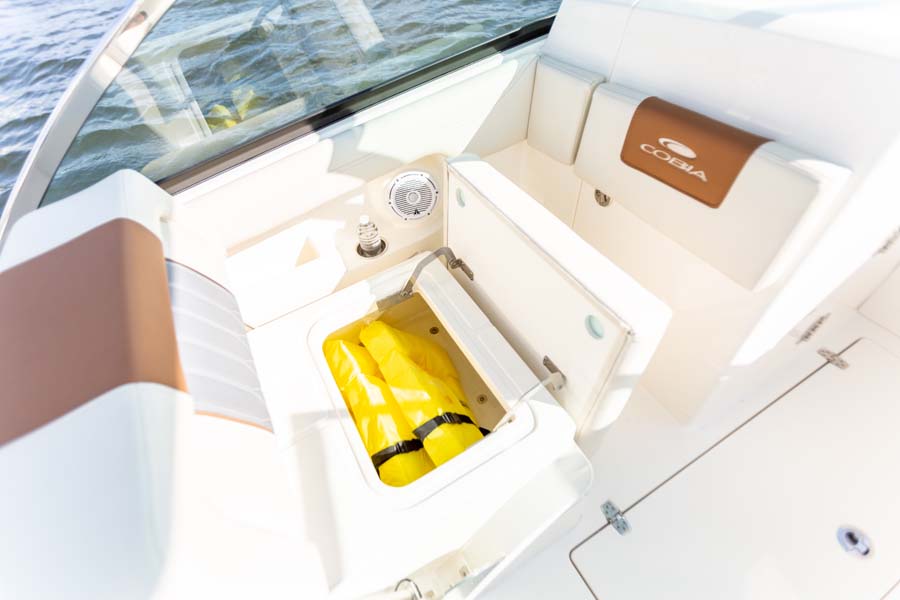 63A7572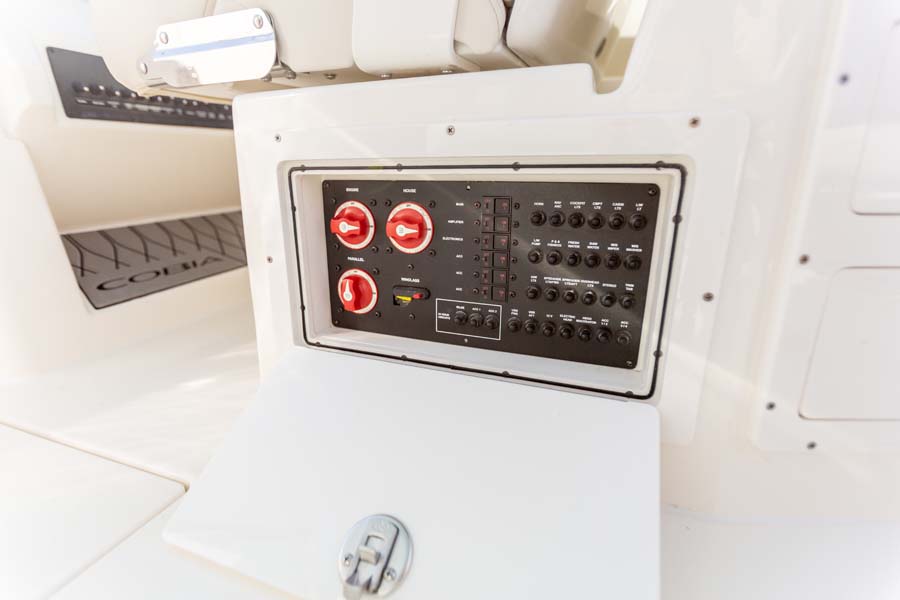 63A7573
63A7576
63A7577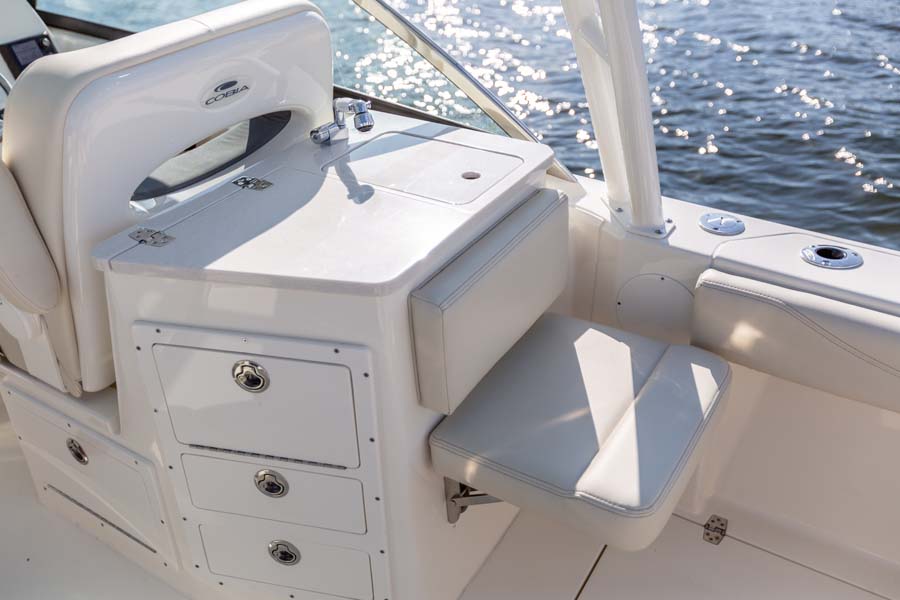 63A7578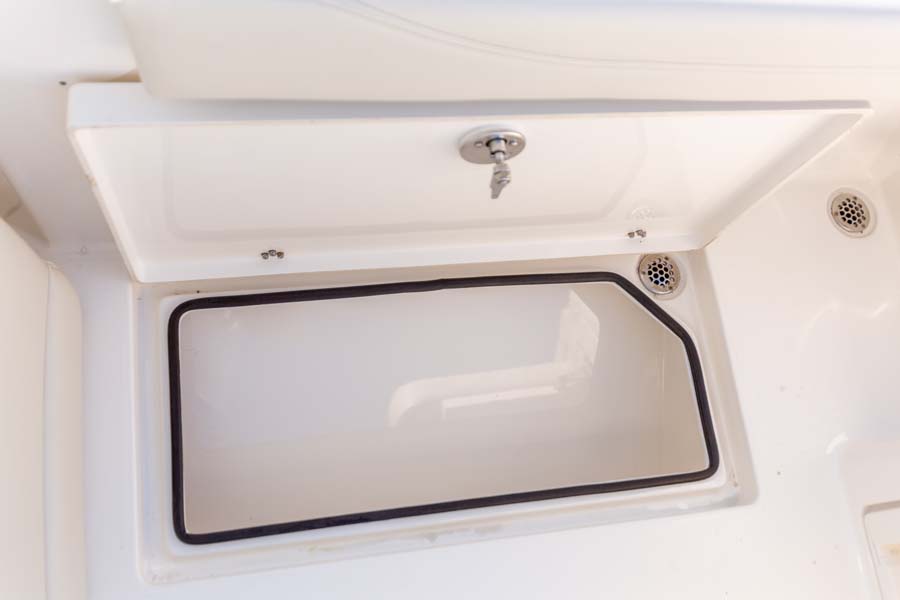 63A7579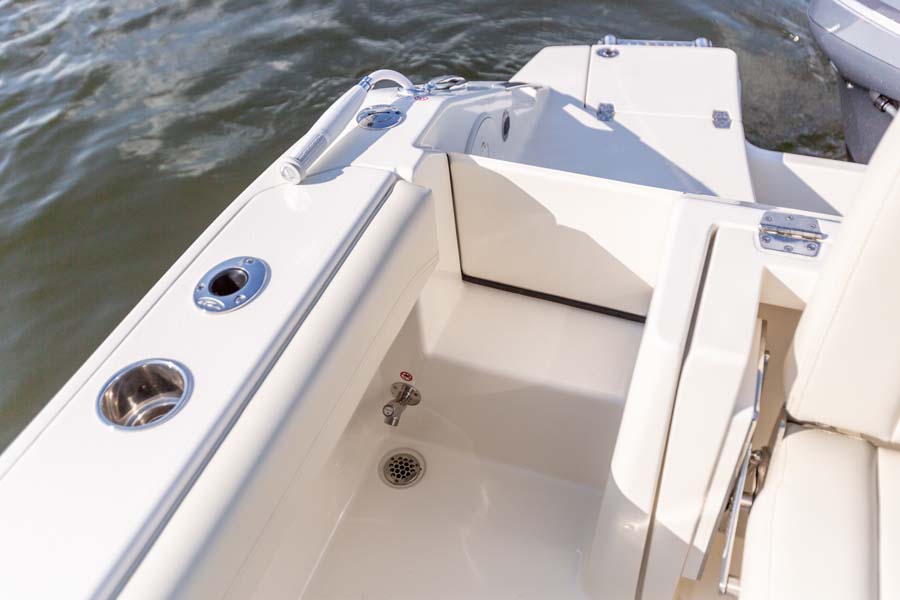 63A7580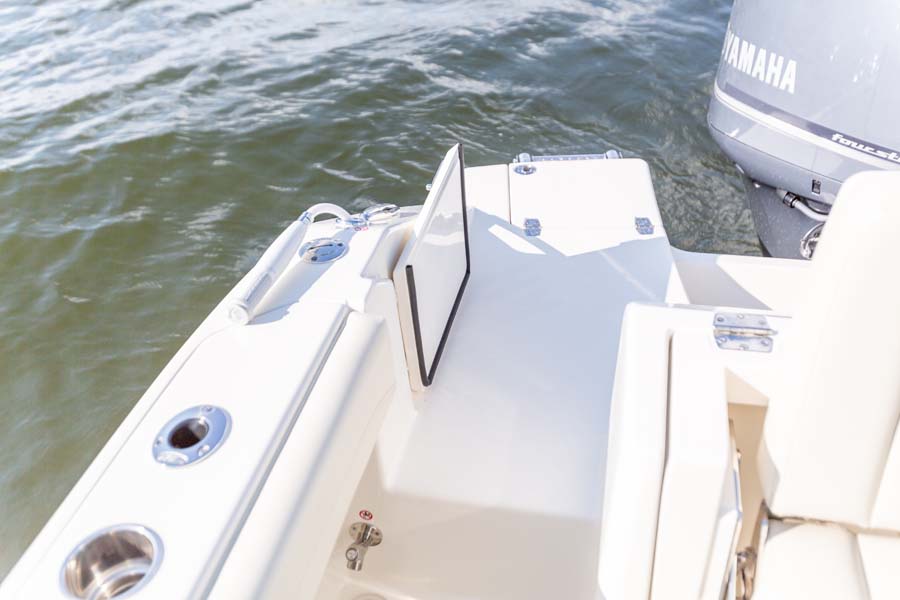 63A7582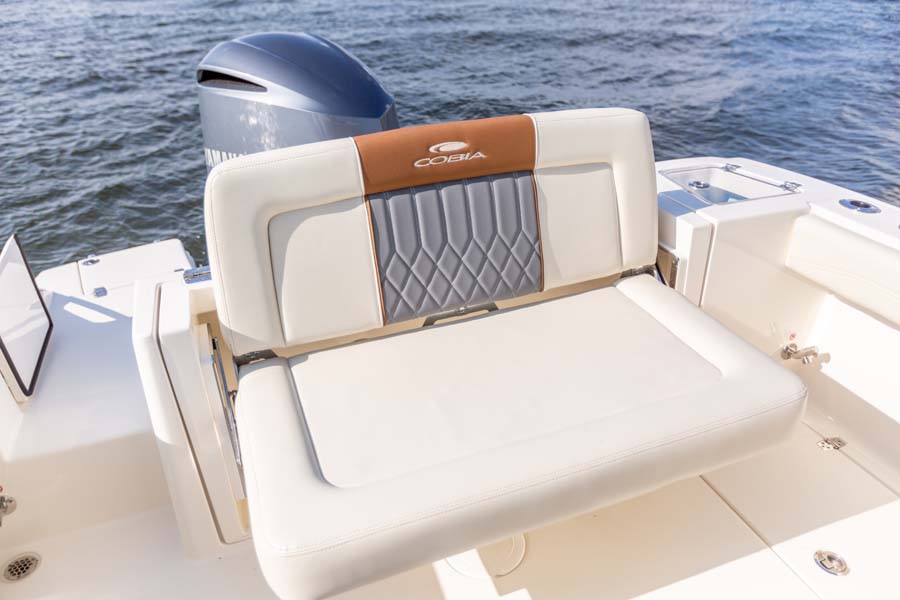 63A7585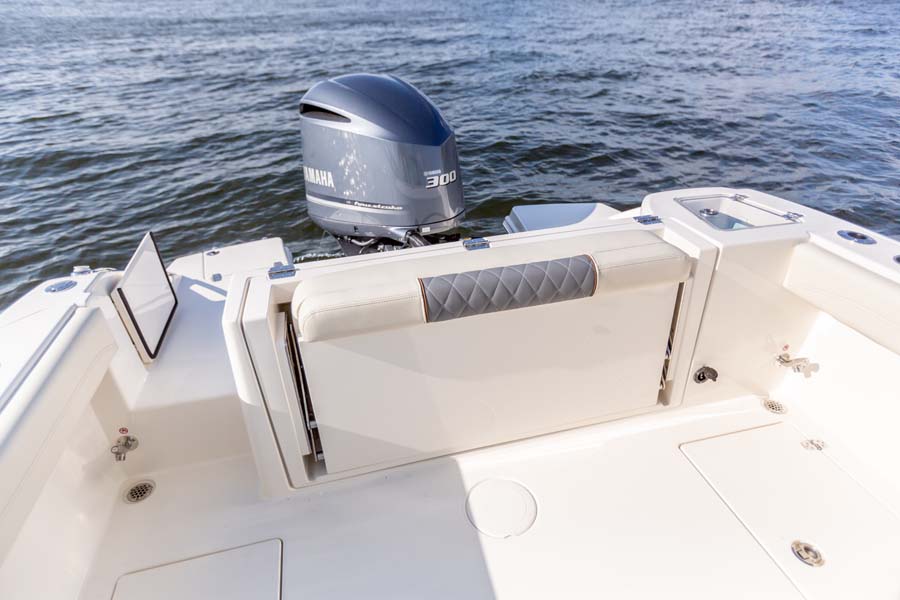 63A7588
63A7590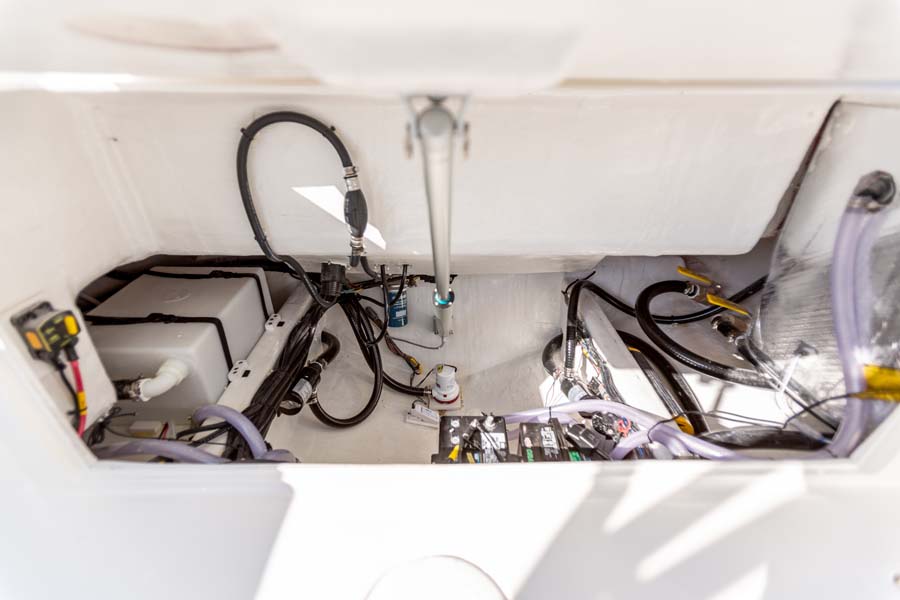 63A7592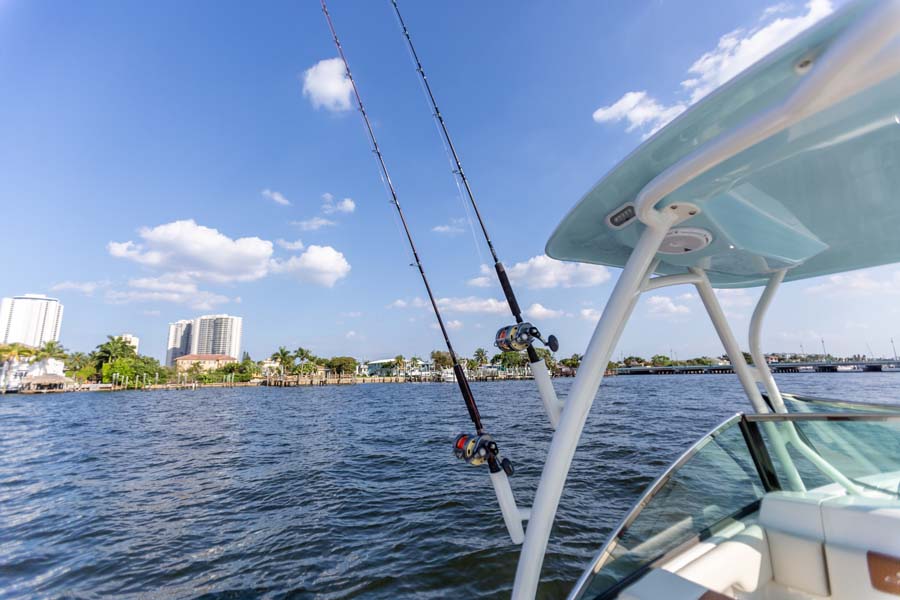 63A7593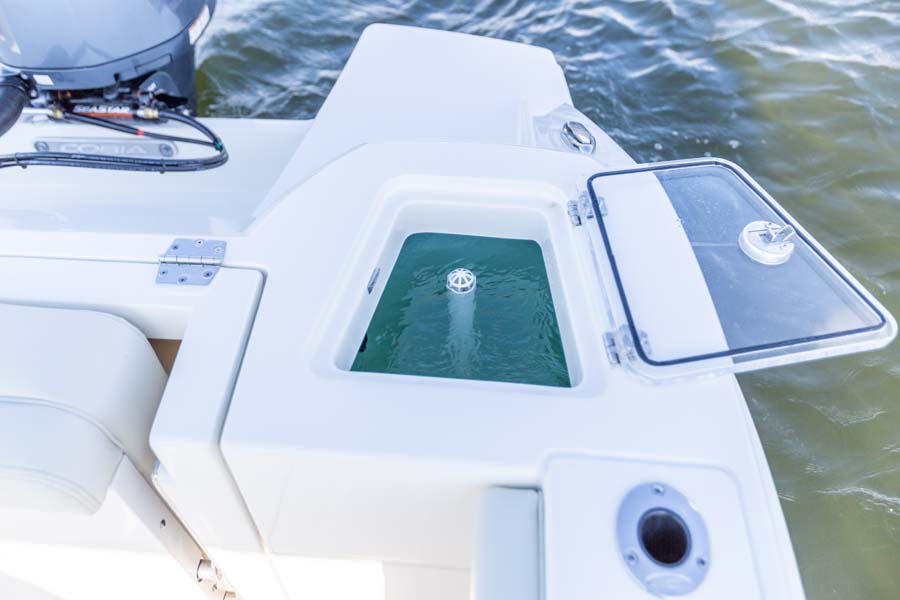 63A7596
63A7595
Specifications as well as standard and optional equipment, color schemes and pricing are subject to change without notice. All measurements approximate. For more information and pricing, please contact your Cobia dealer.
240 DC Optional Features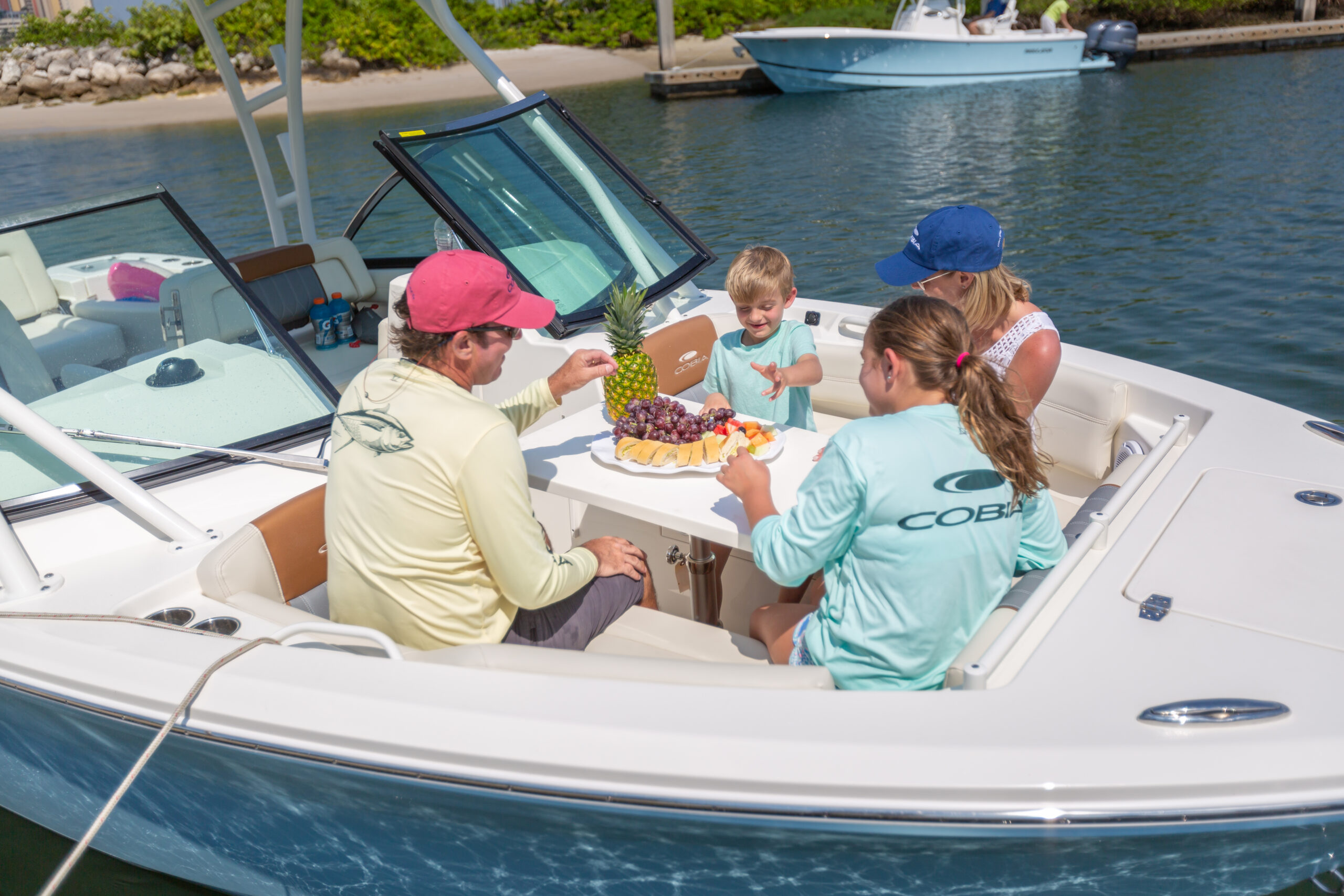 What Cobia Owners Are Saying
"Lovin' our 2020 240 DC….took delivery in May at Garden State Yacht Sales ( these guys are awesome ), boat is located in Brielle, NJ at Manasquan River Yacht Club….as of Sunday, we have 110 hours on the boat, we spend all our time cruising the Barnegat Bay & inshore fishing along the Jersey Shore….great boat for everything you need!!!".

Keith Kernan