Uncompromising excellence by design.
Starts from MSRP $300,209 with Twin Yamaha F300NSB Engines
The 320 CC is a spacious, big water hull capable of long-range trips that can still be comfortably trailered. Designed for the discerning family fisherman, this center console blends a tournament-ready layout with the elegance, comfort and style of a cruiser. Serious anglers will appreciate the large unobstructed cockpit, a tackle center with sink and bait prep area big enough for all your terminal tackle and baits, under-gunnel rod storage, macerated in-deck fishboxes and twin pressurized livewells that combine for a 70-gallon capacity.
But the 320 CC is much more than a hardcore fishing machine. With elegant front seating, an electric bow table, inward-opening side door, optional integrated windshield, and a spacious walk-down forward entry head with 6'2″ of headroom, this boat puts a premium on riding in style. Combine all of this with the 320 CC hull's top-of-class ride and it is sure to be a stunner whether on the trolling grounds or at the marina.
320 CC Specifications

Colors
Custom Colors & 2-Tone Options Also Available
Take a Closer Look at the 320 CC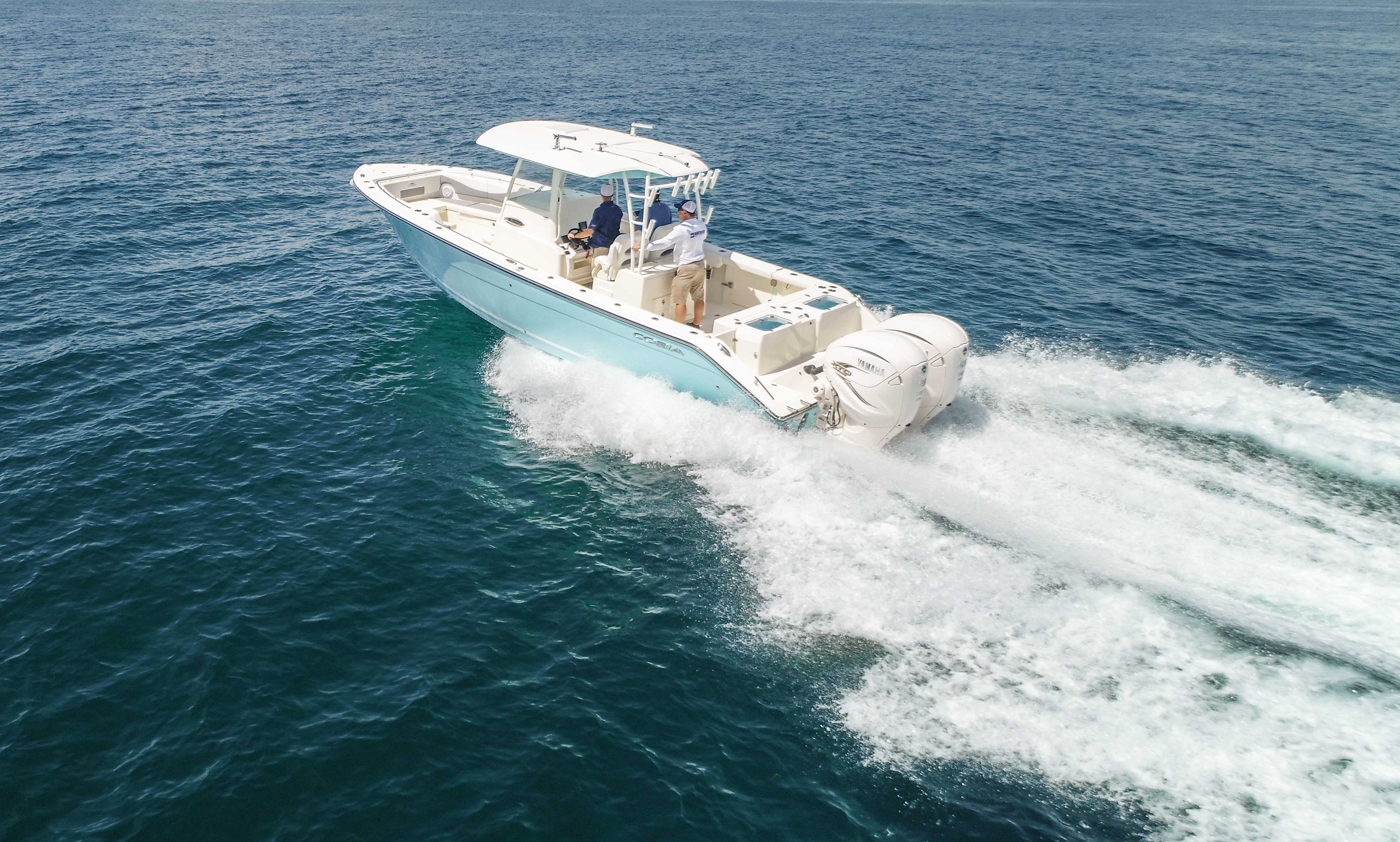 DJI_0018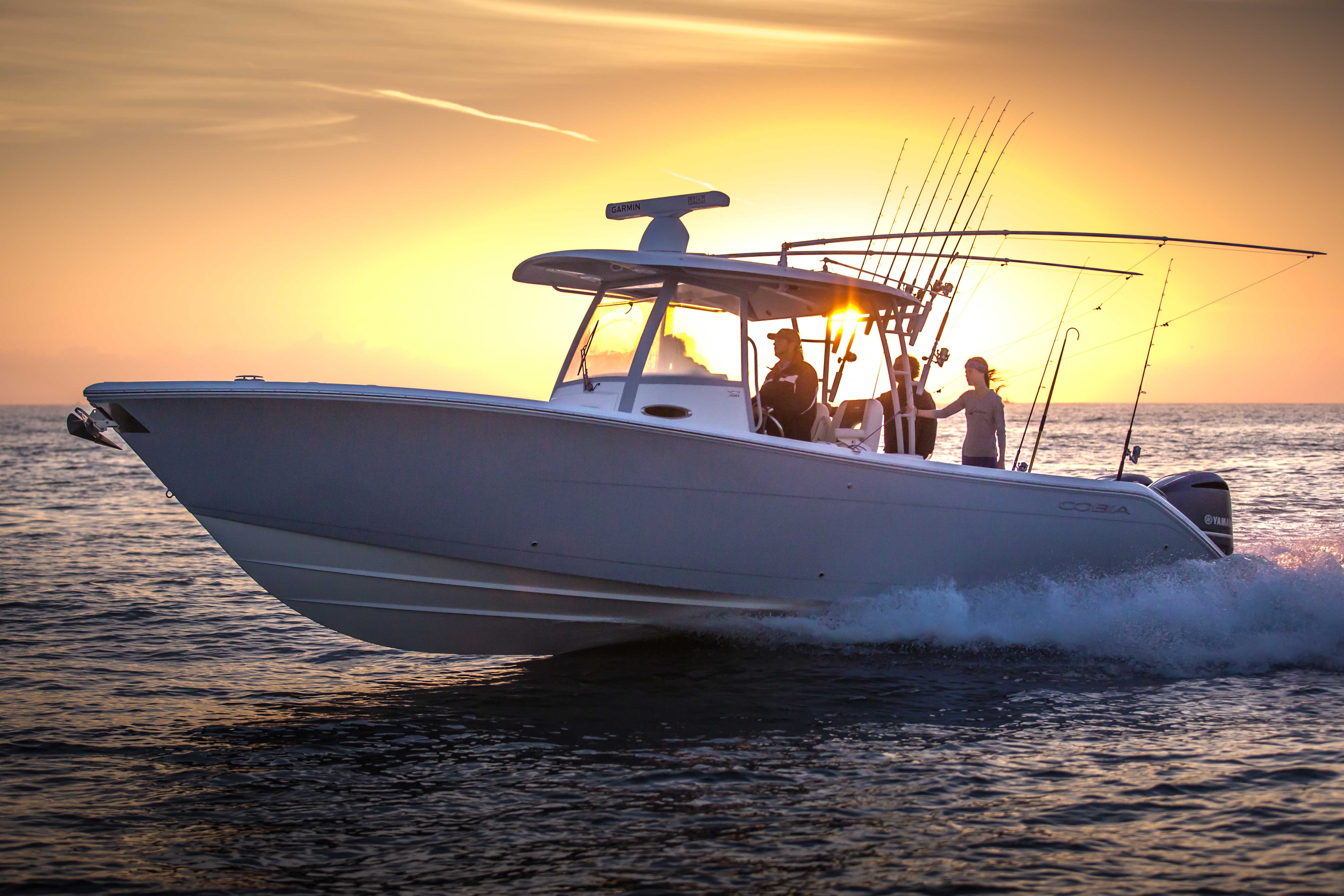 _63A40581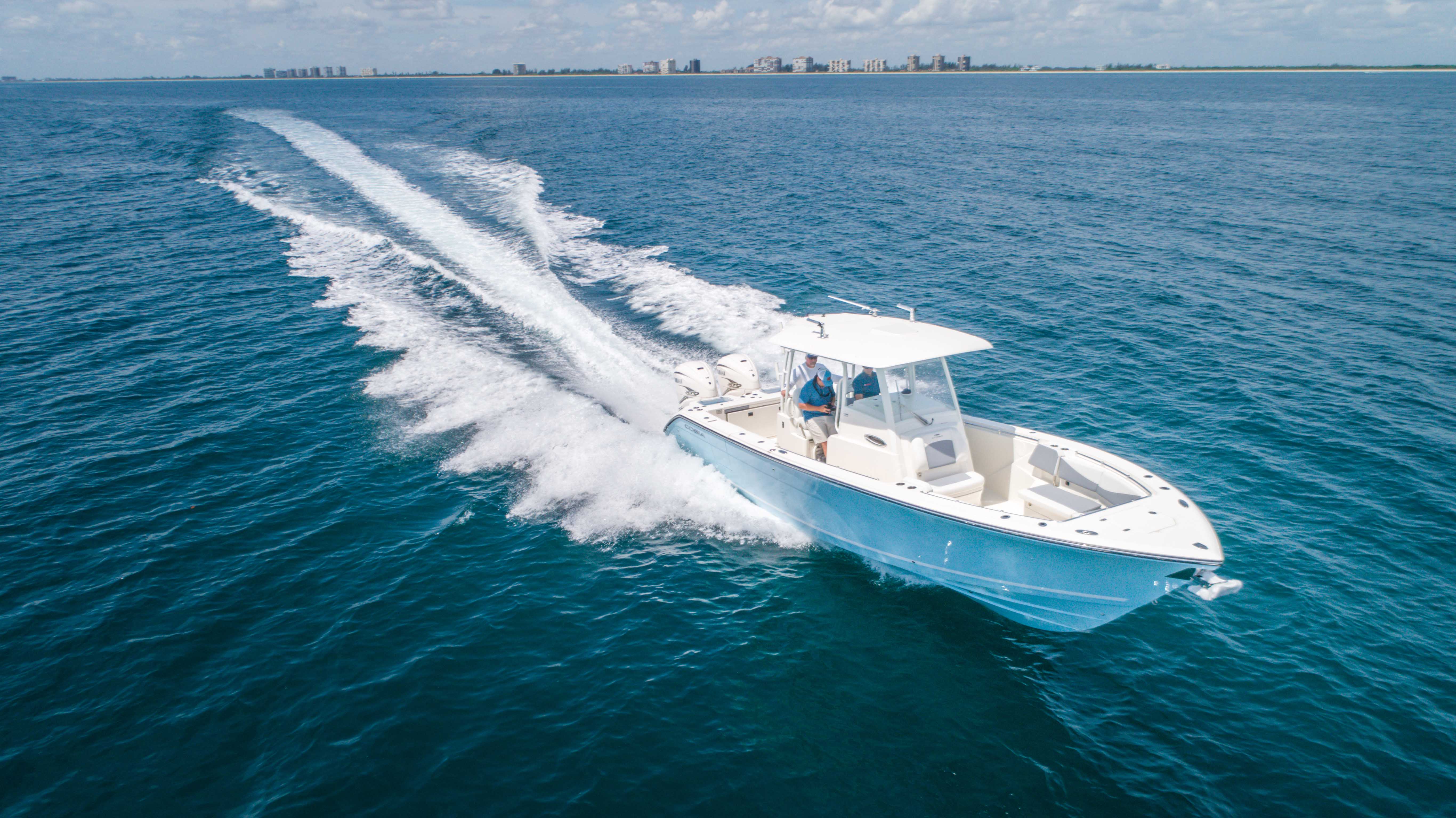 DJI_0169
63A3603-e1510935225327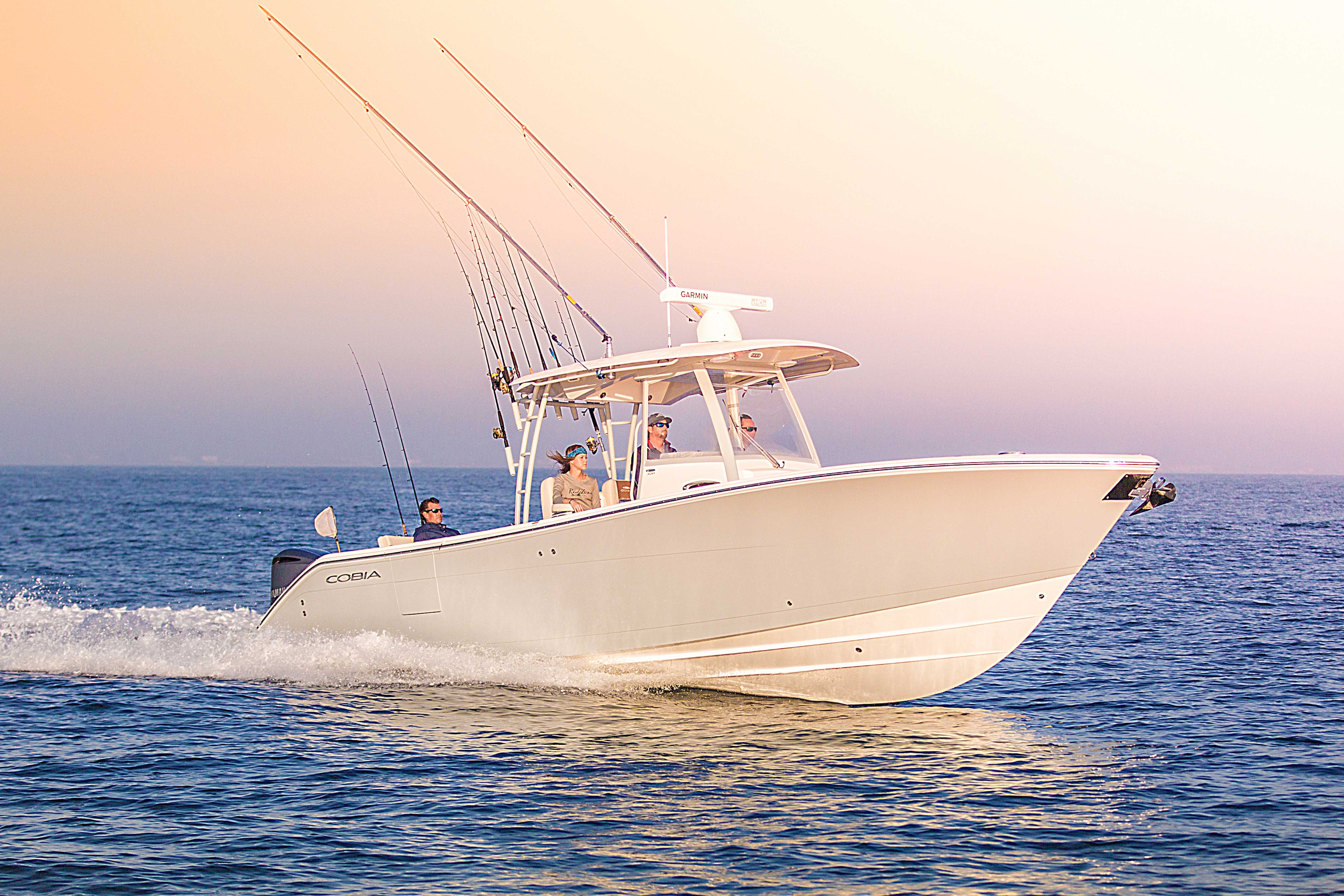 _63A4283crop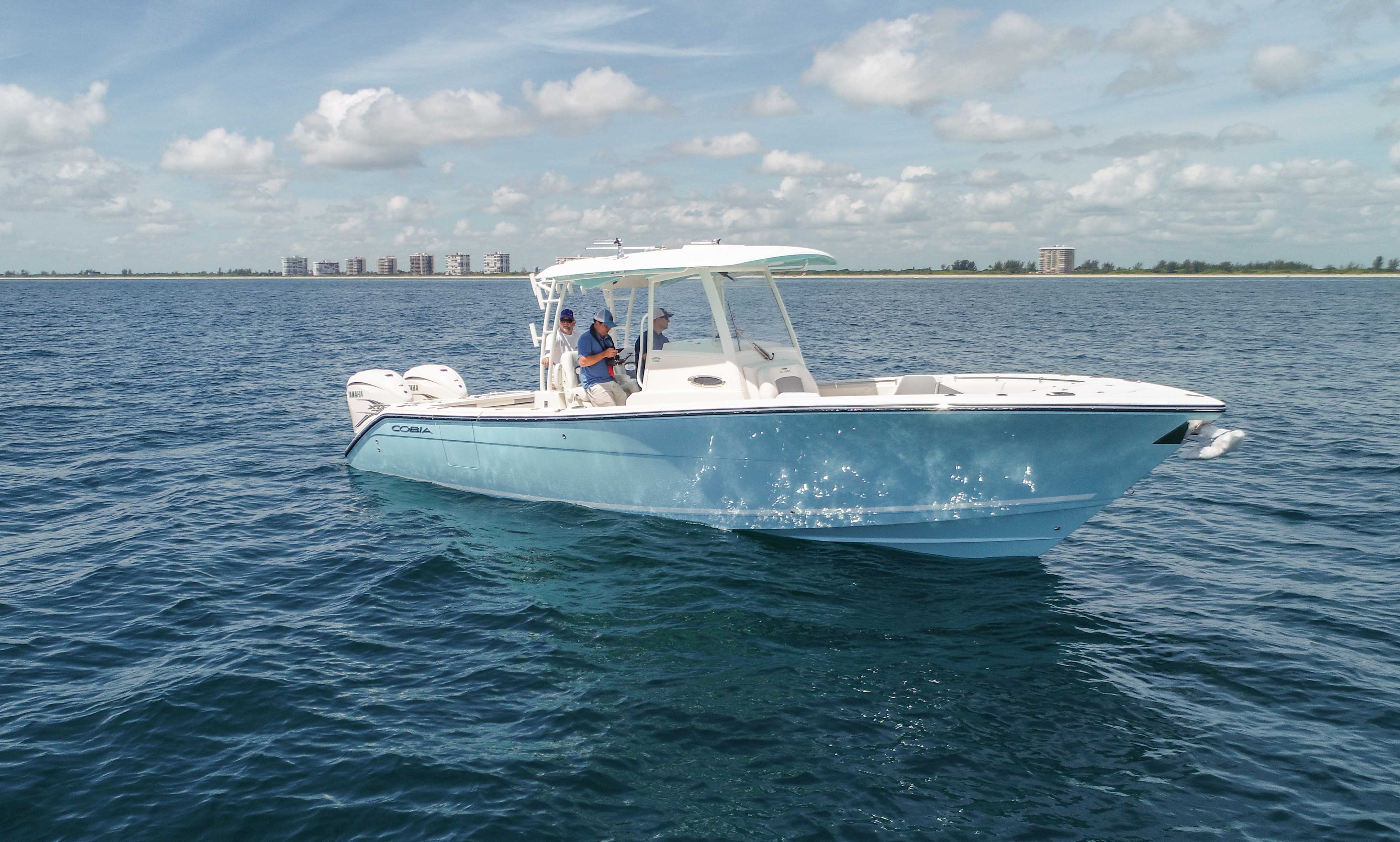 DJI_0141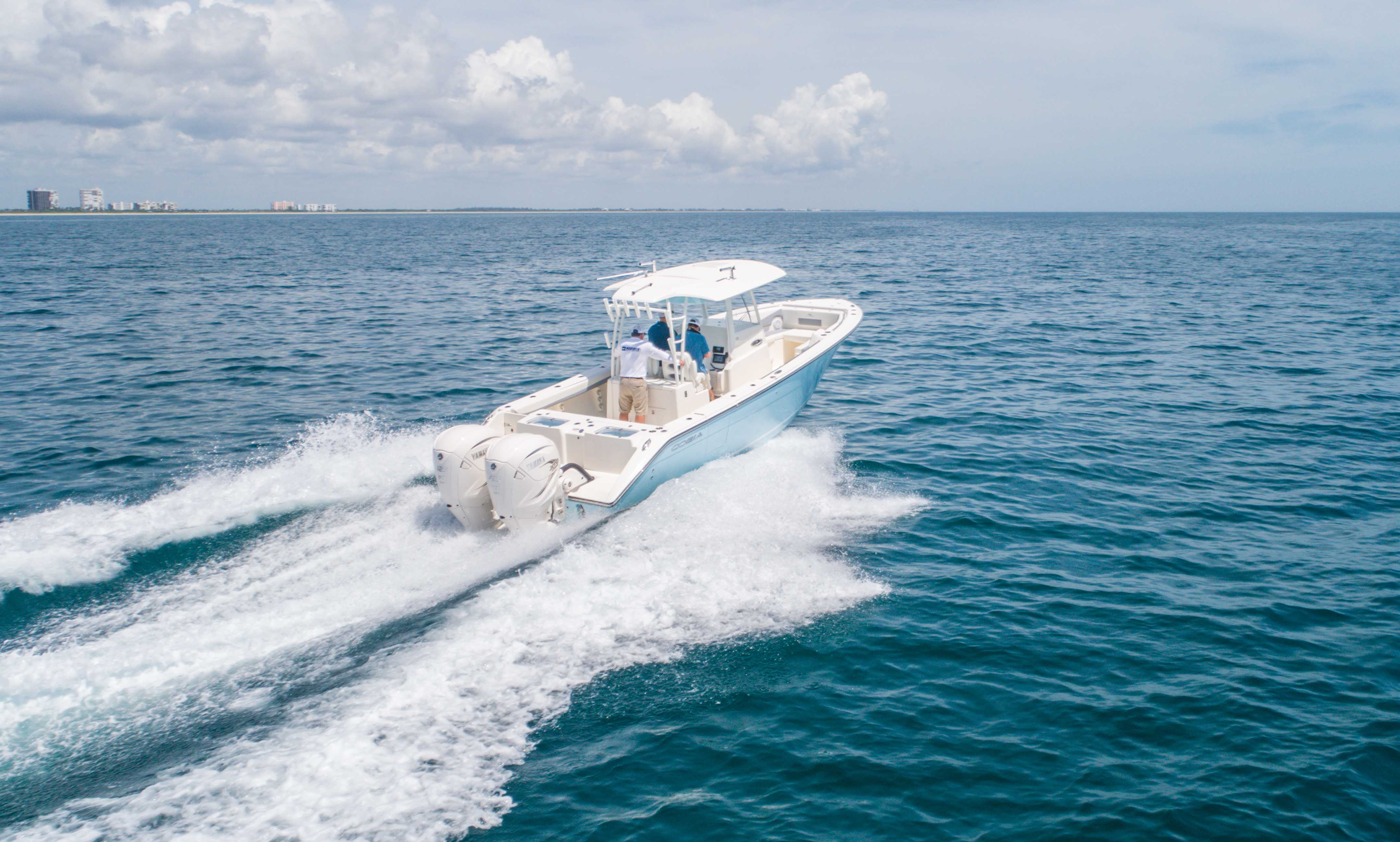 DJI_0150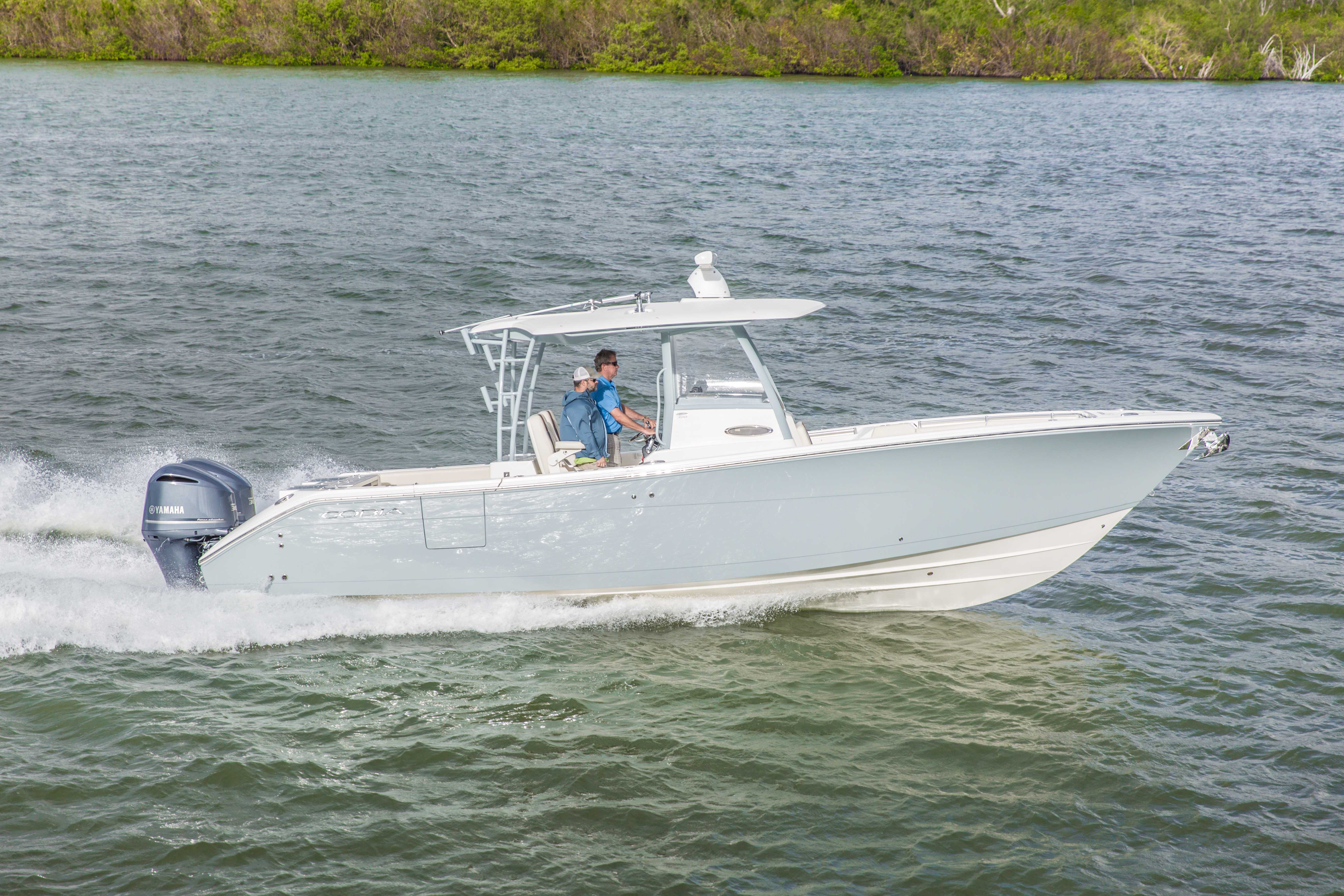 _63A3690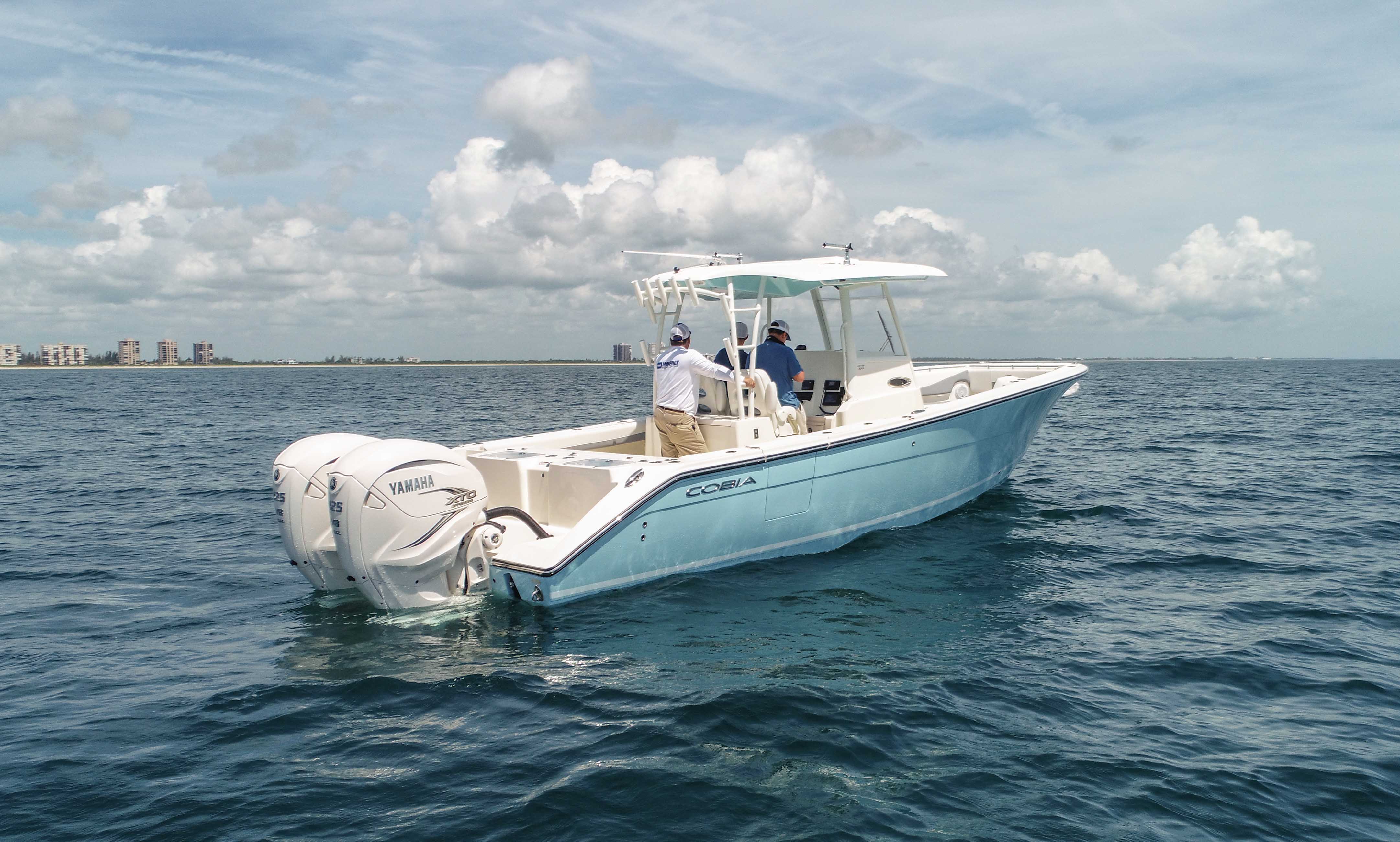 DJI_0134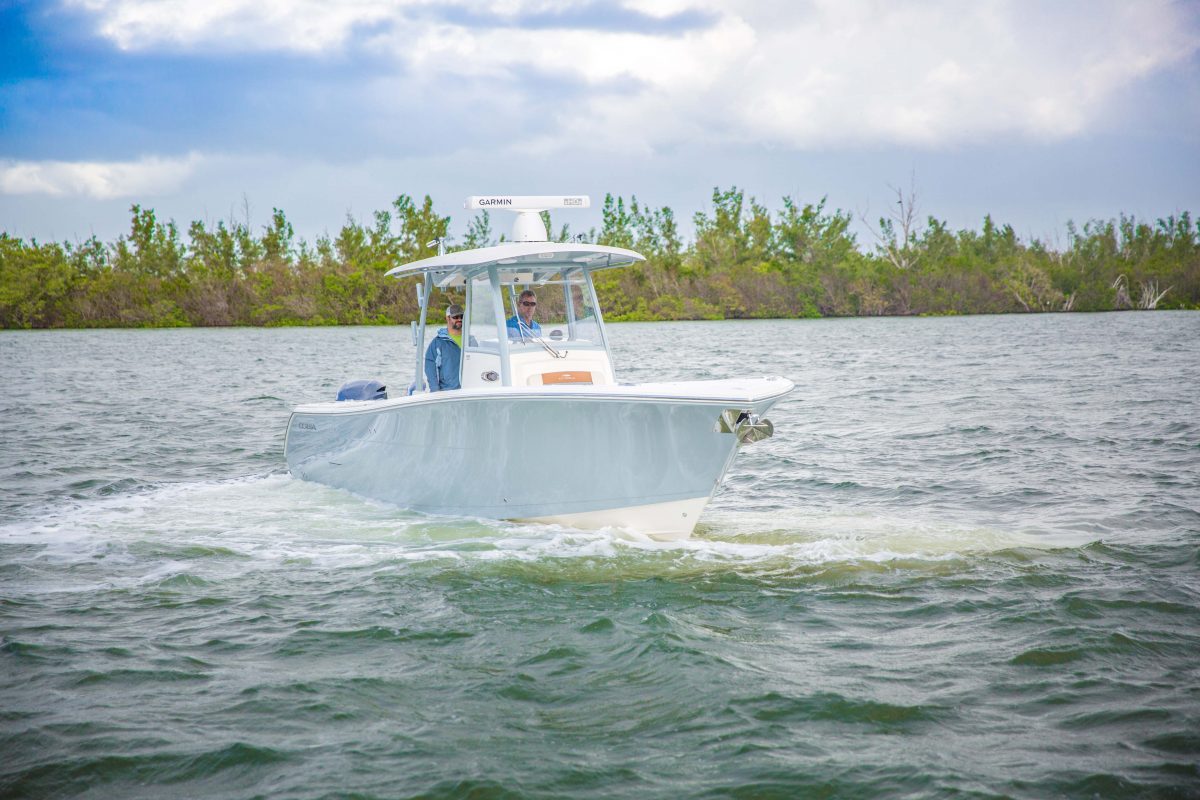 63A3605-e1510935275234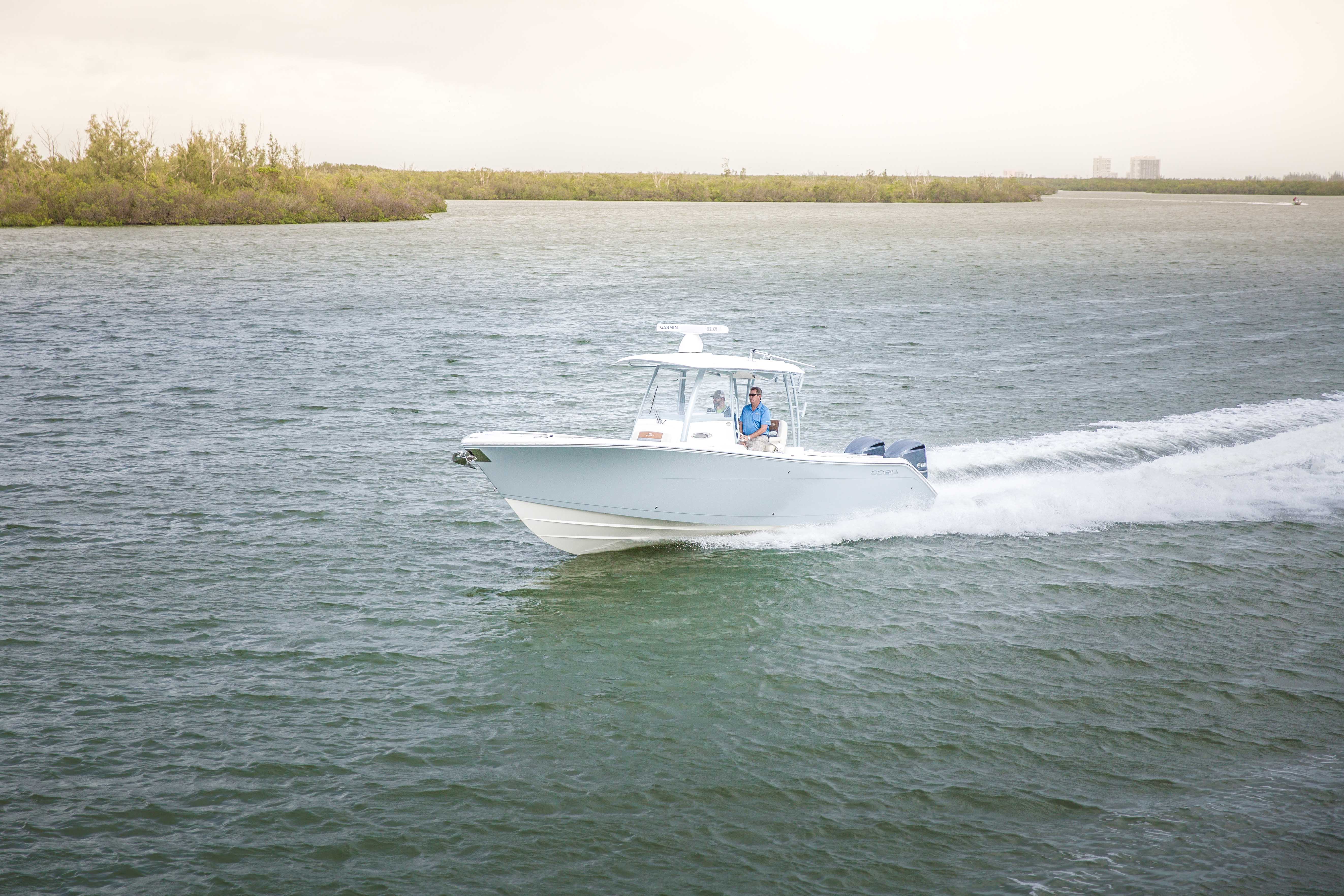 _63A3707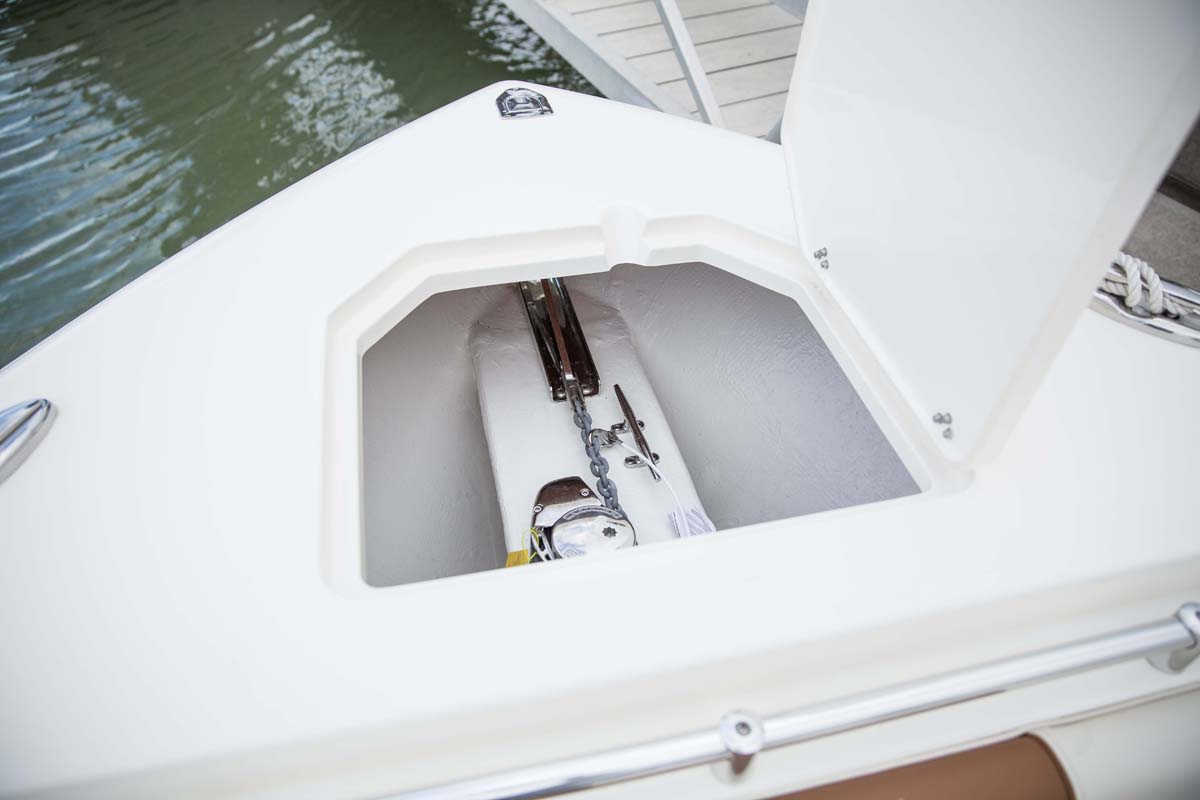 63A3883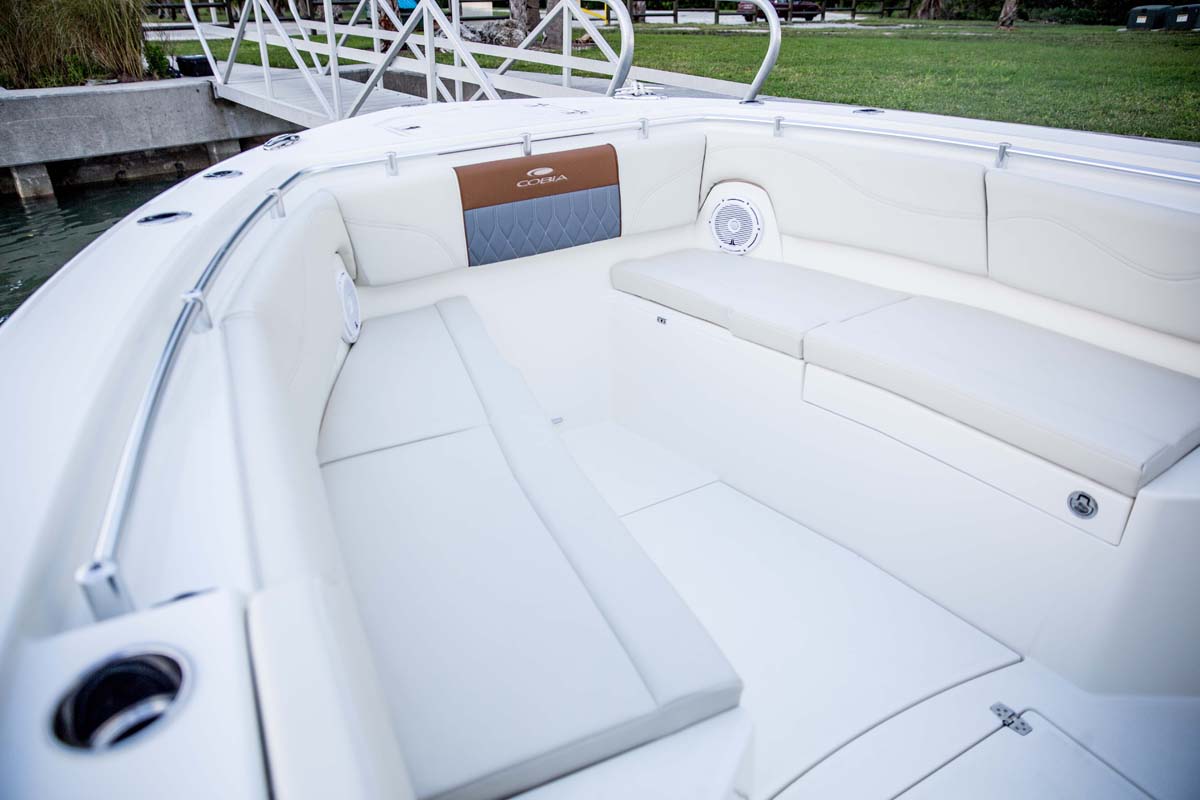 63A3831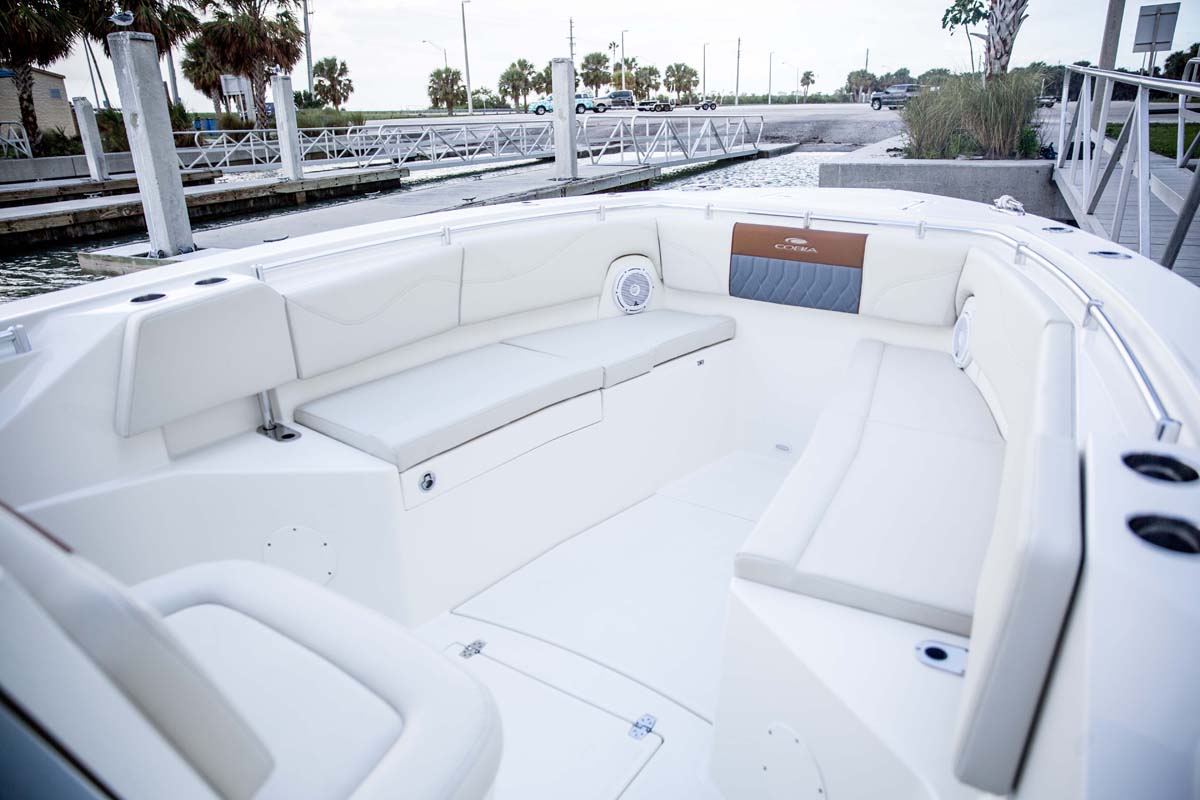 63A3829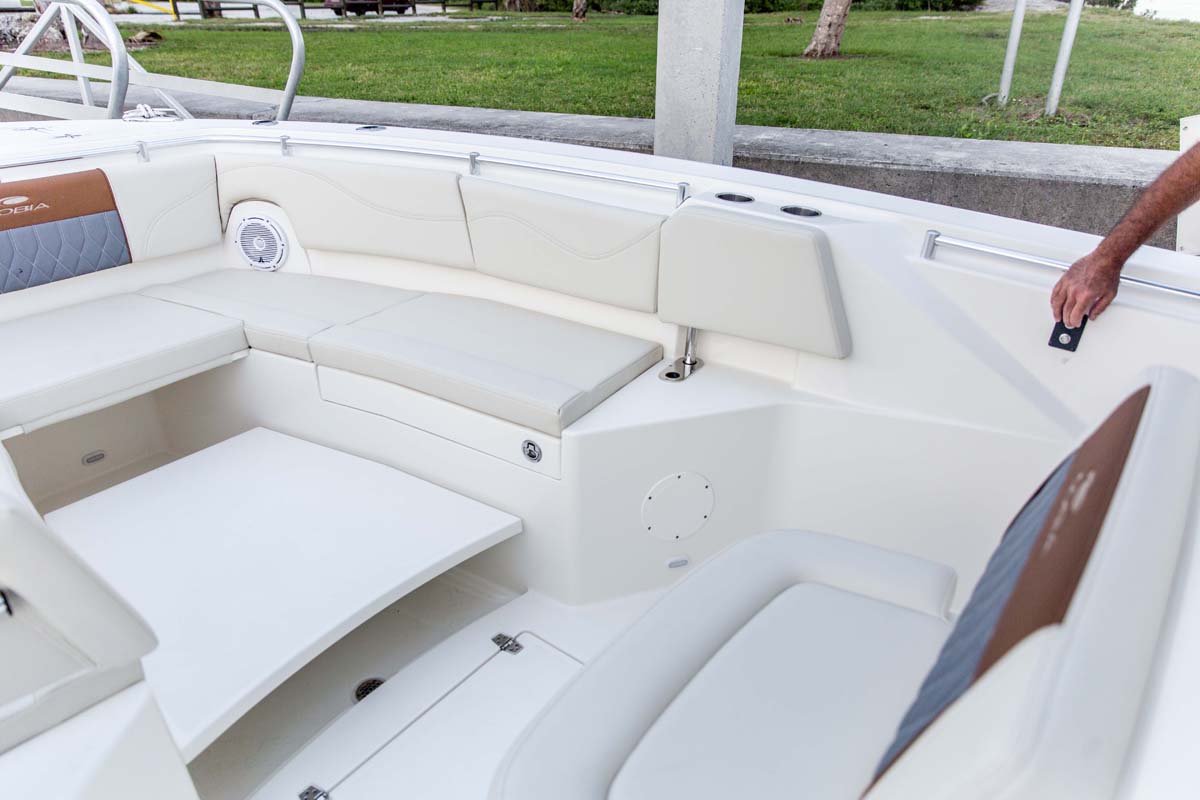 63A3840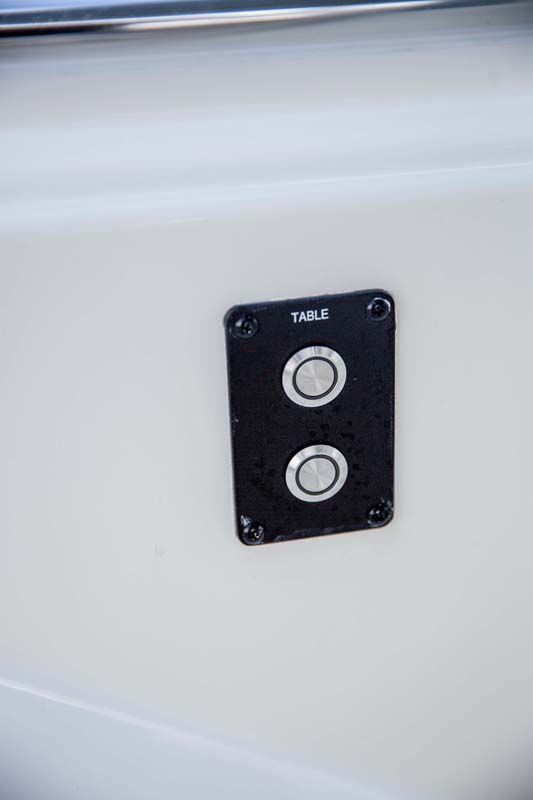 63A3832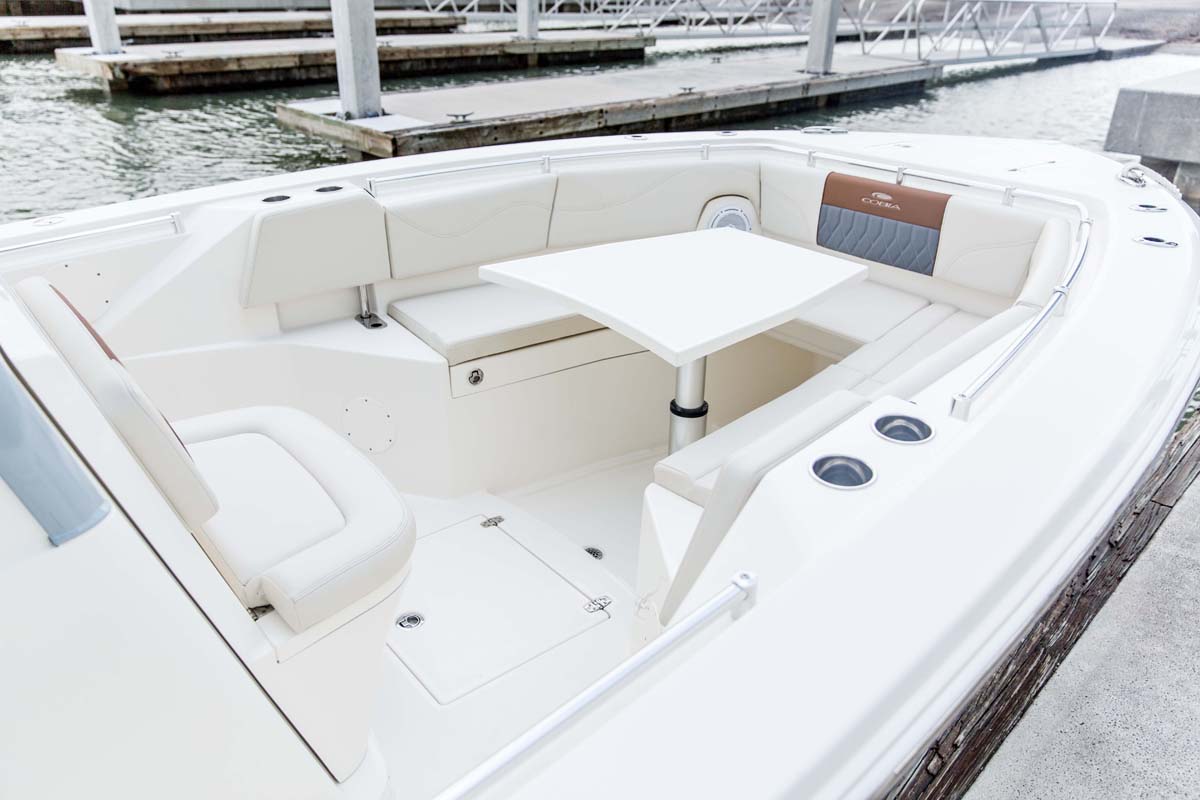 63A3846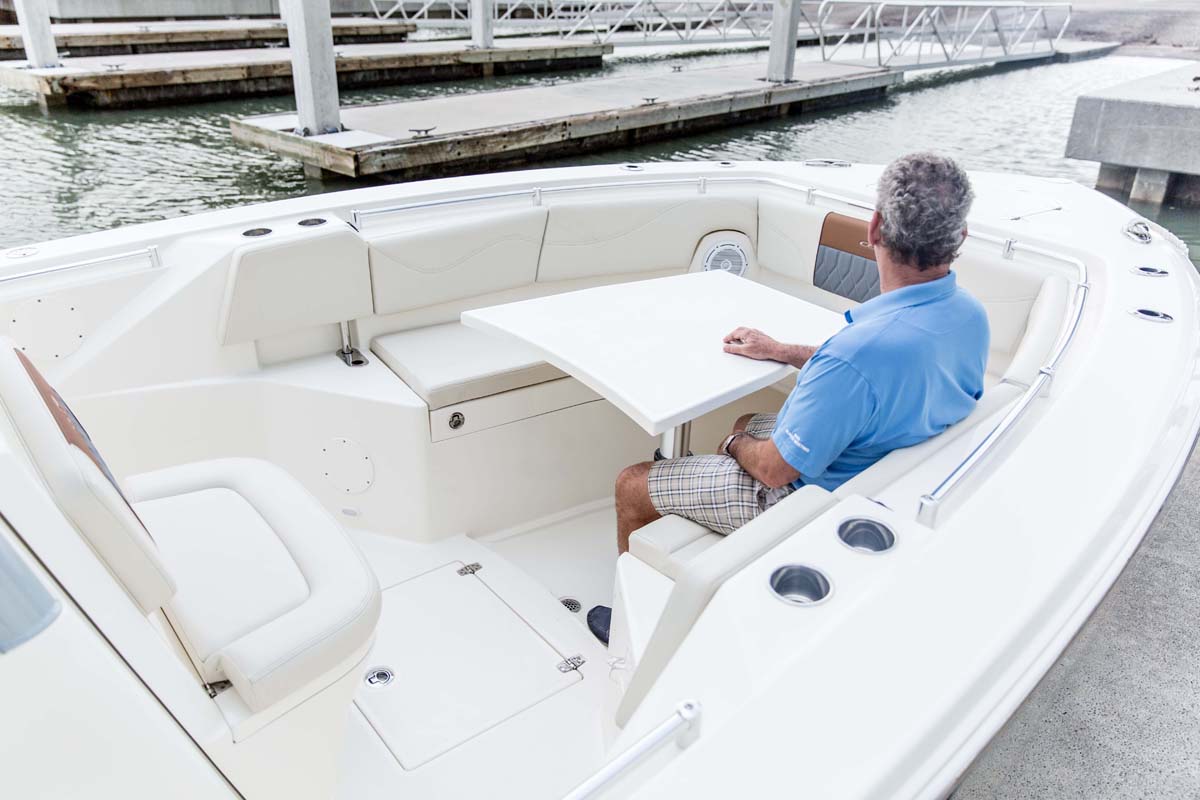 63A3848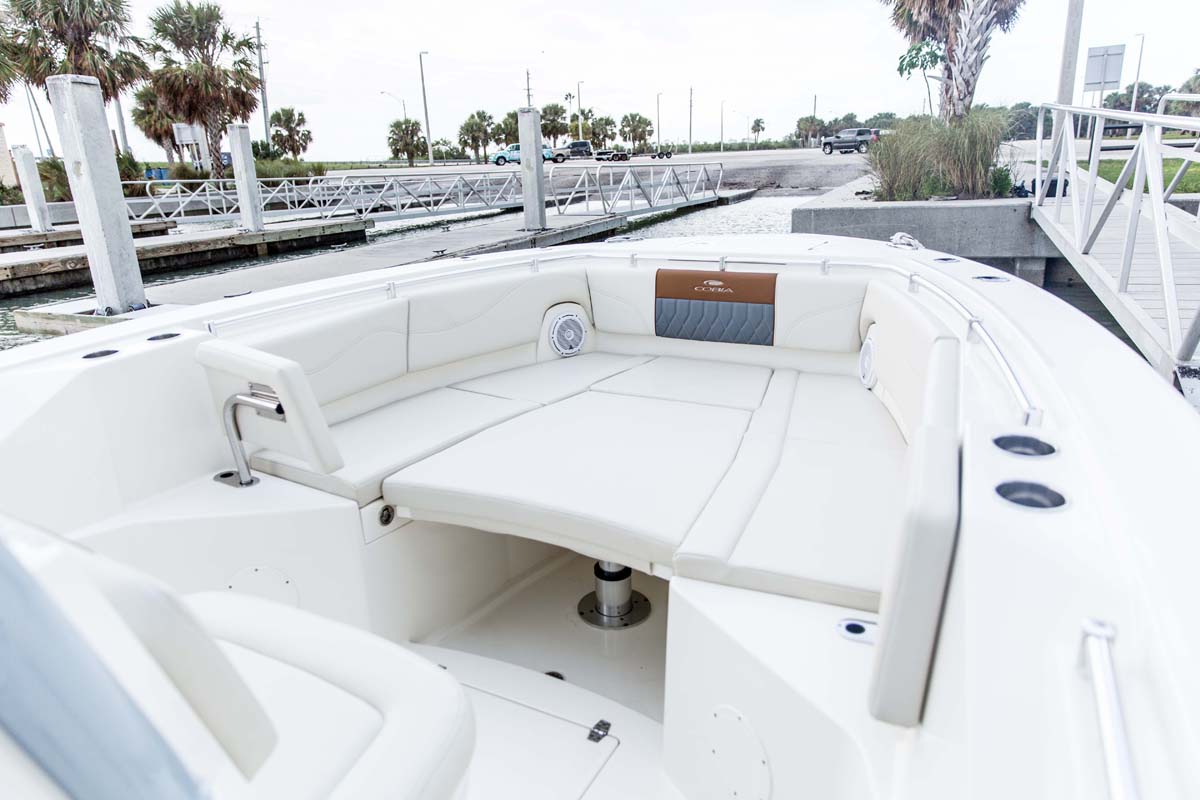 63A3842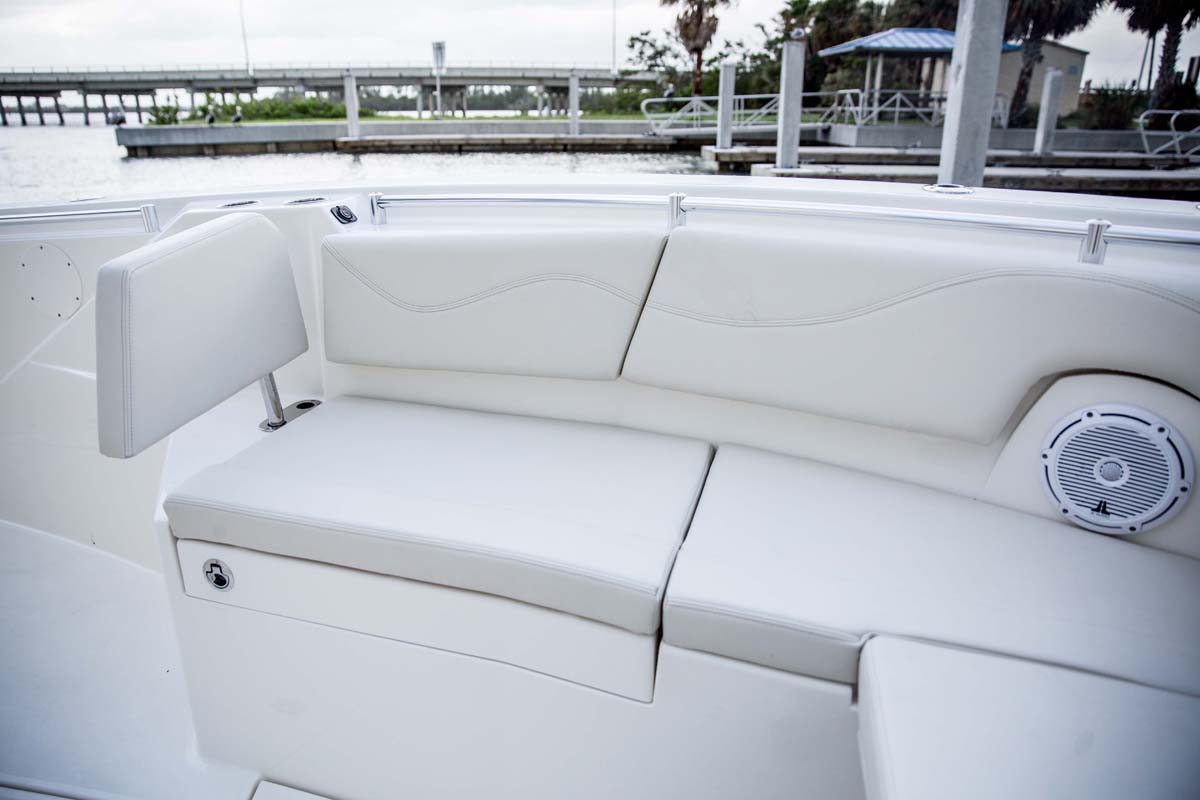 63A3835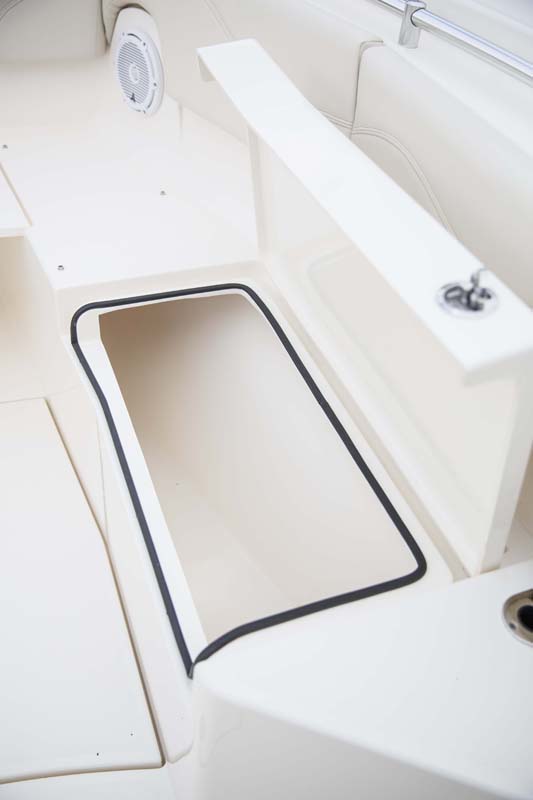 63A3882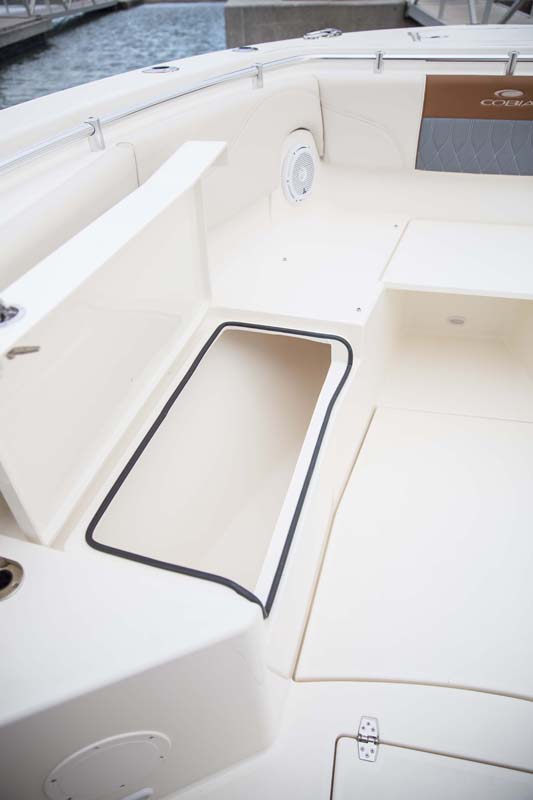 63A3881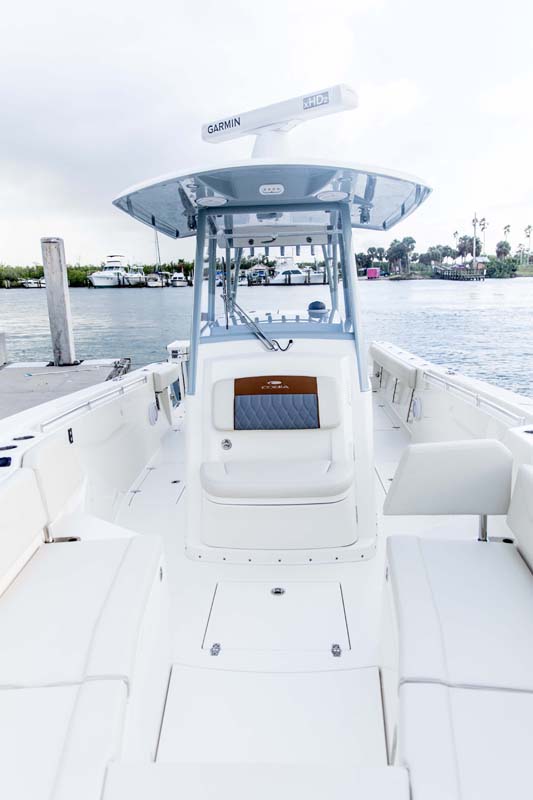 63A3837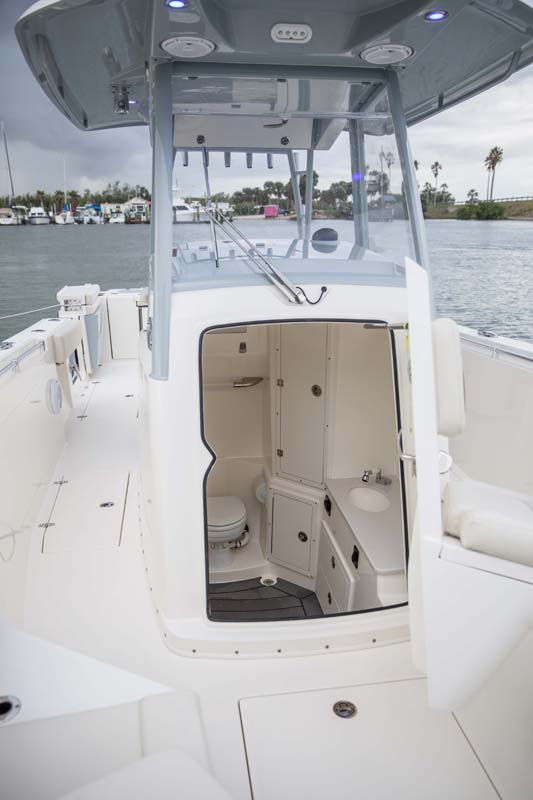 63A3875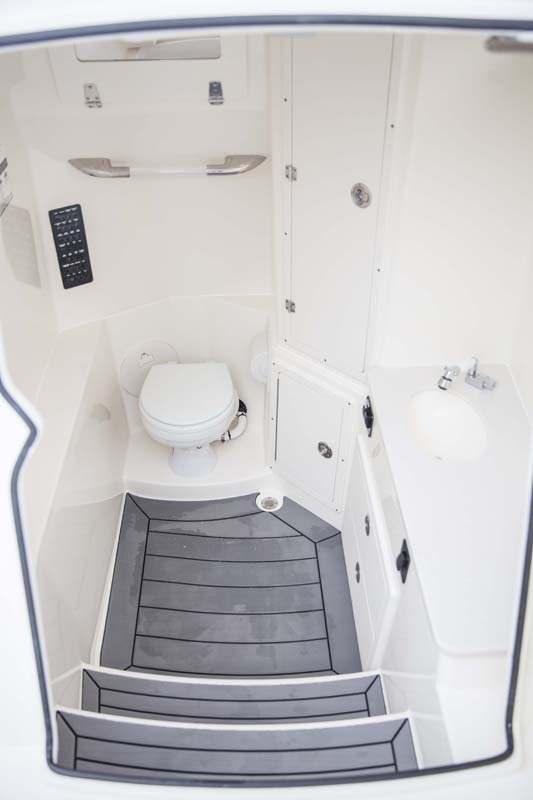 63A3873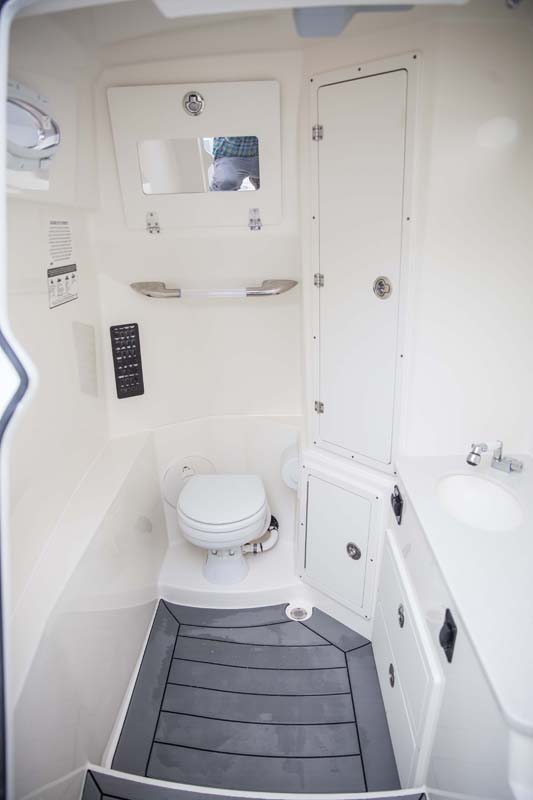 63A3874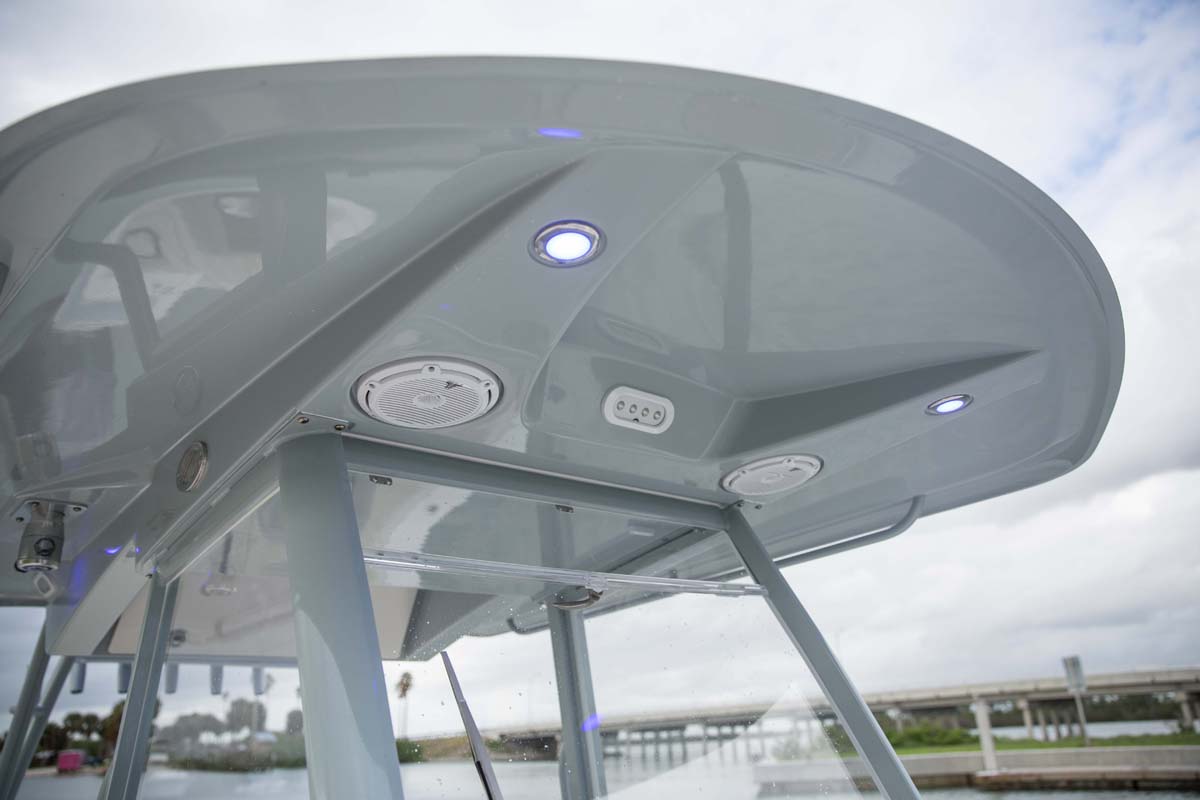 63A3877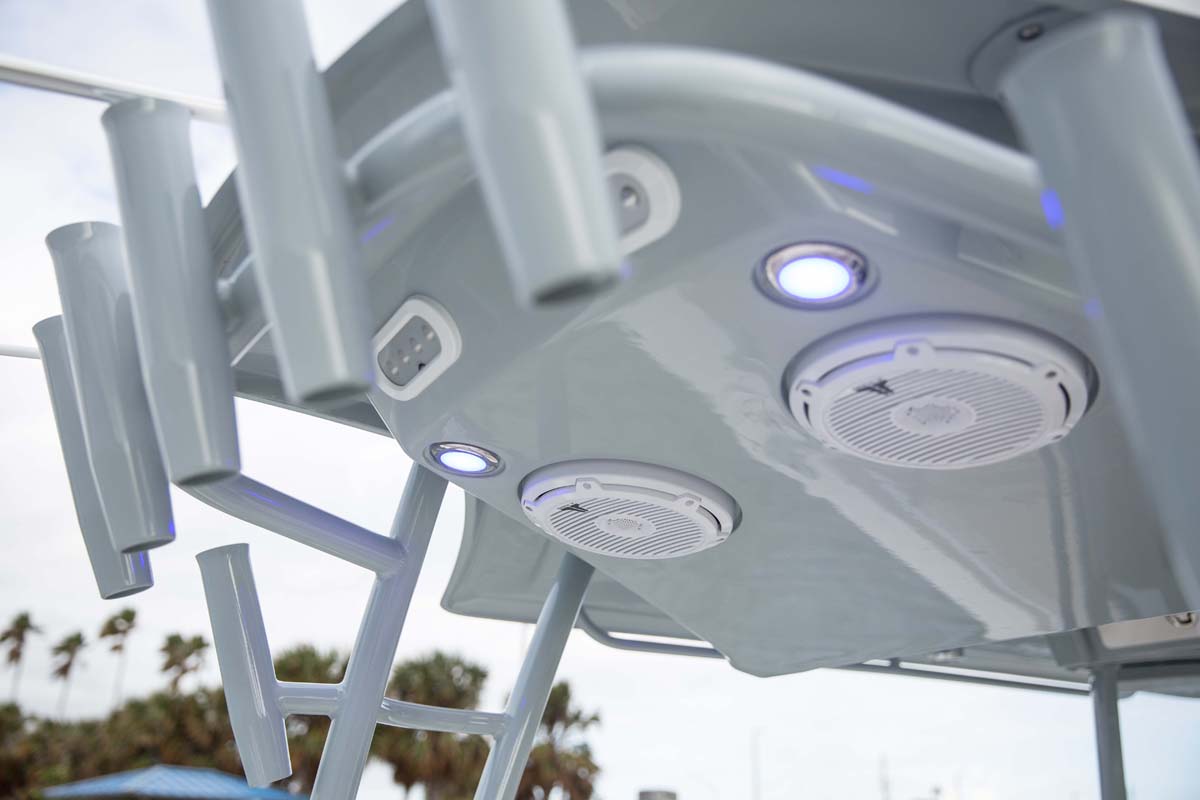 63A3878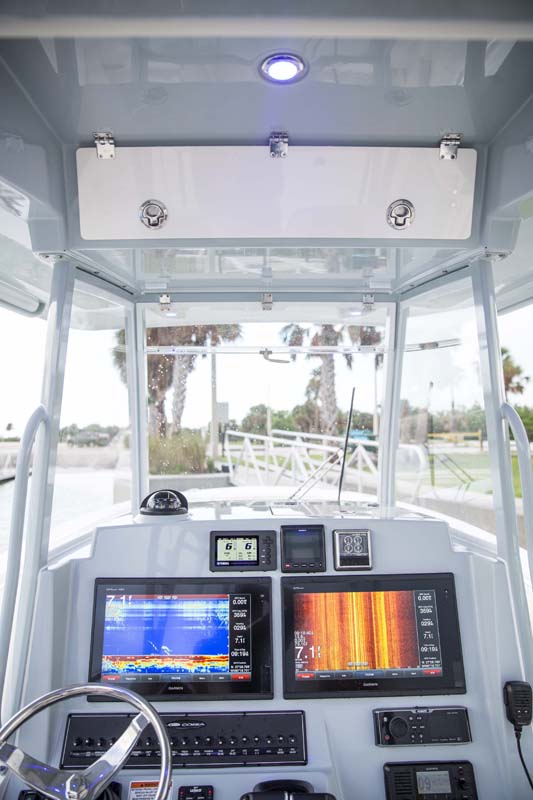 63A3870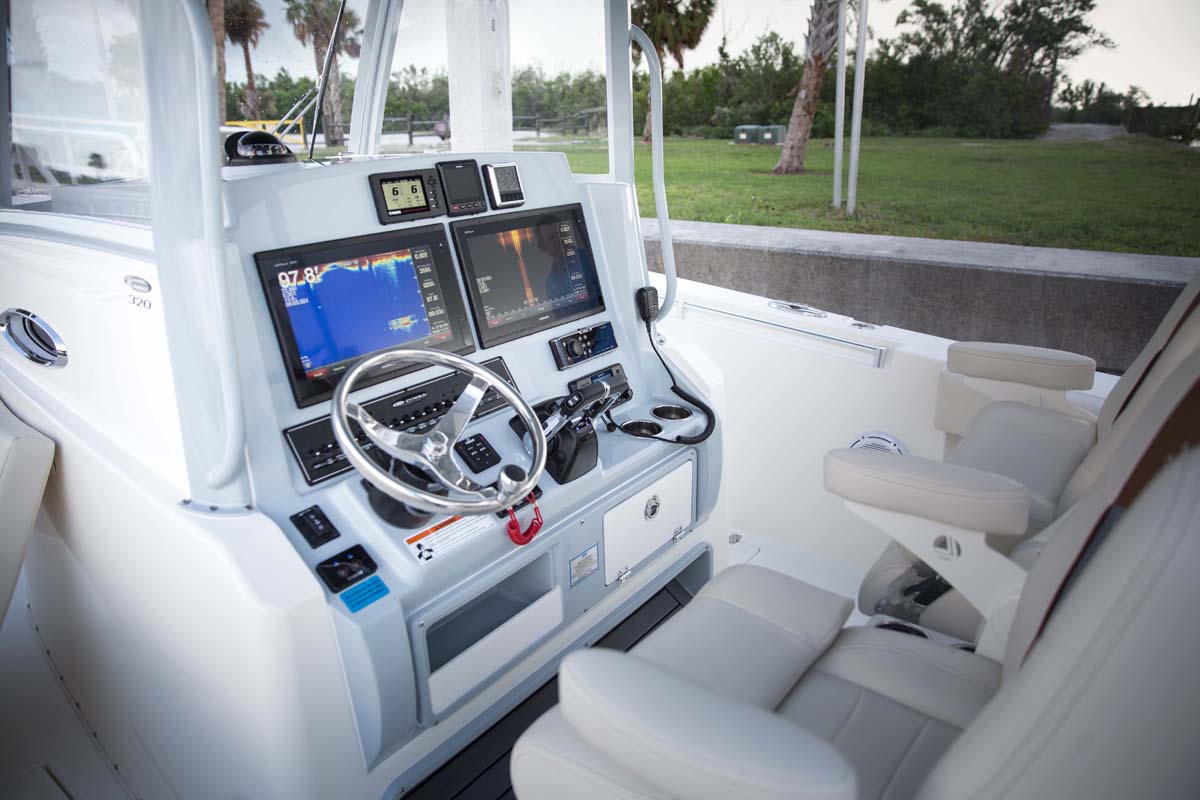 63A3818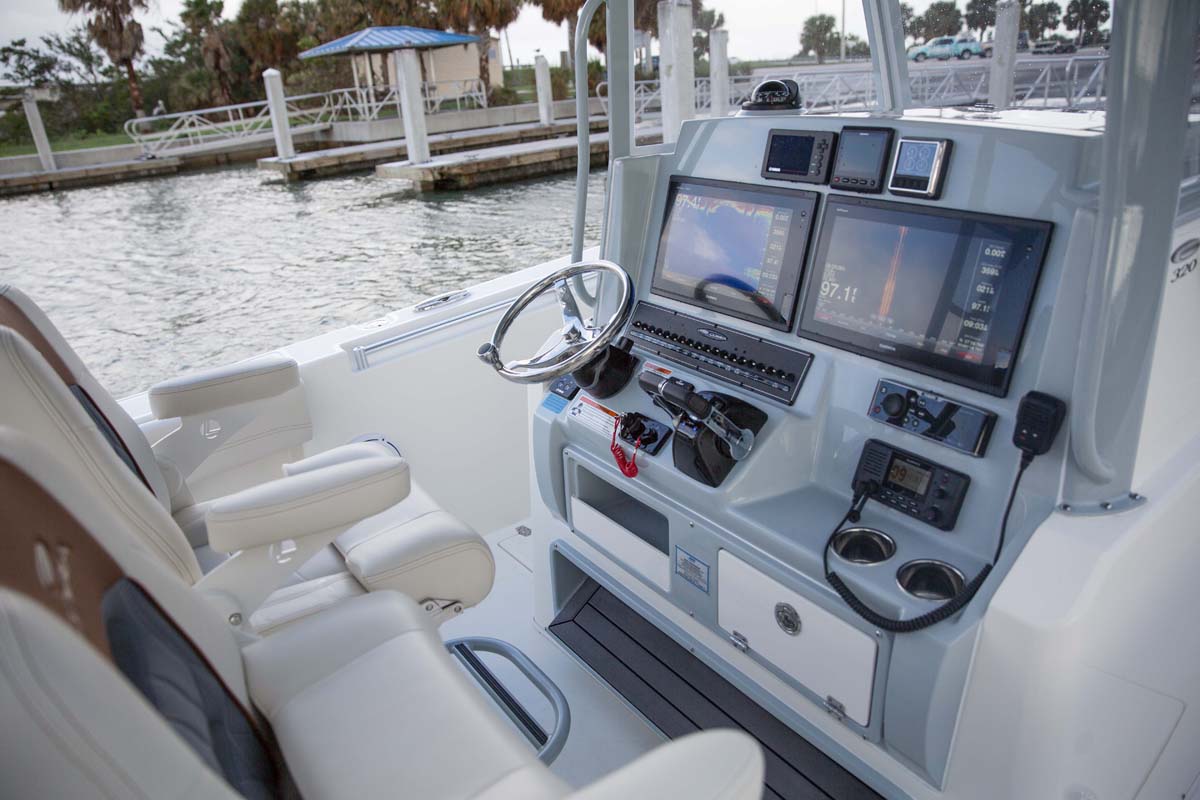 63A3816
63A3852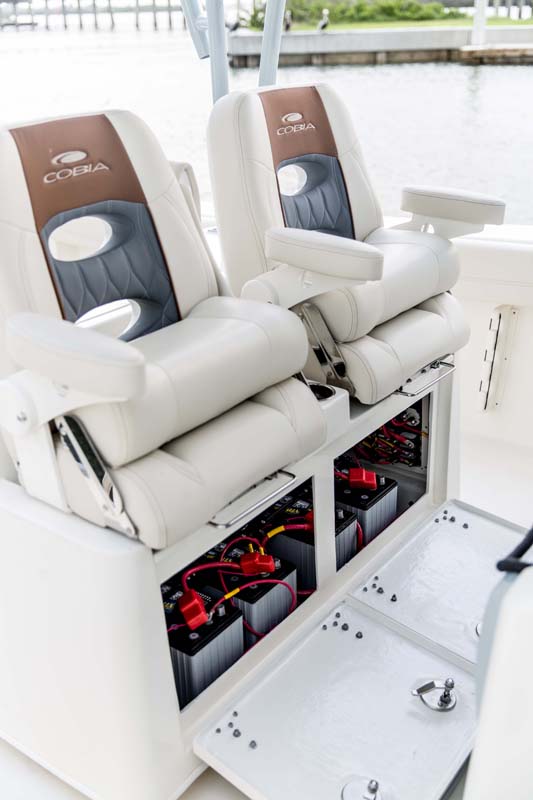 63A3855
63A3854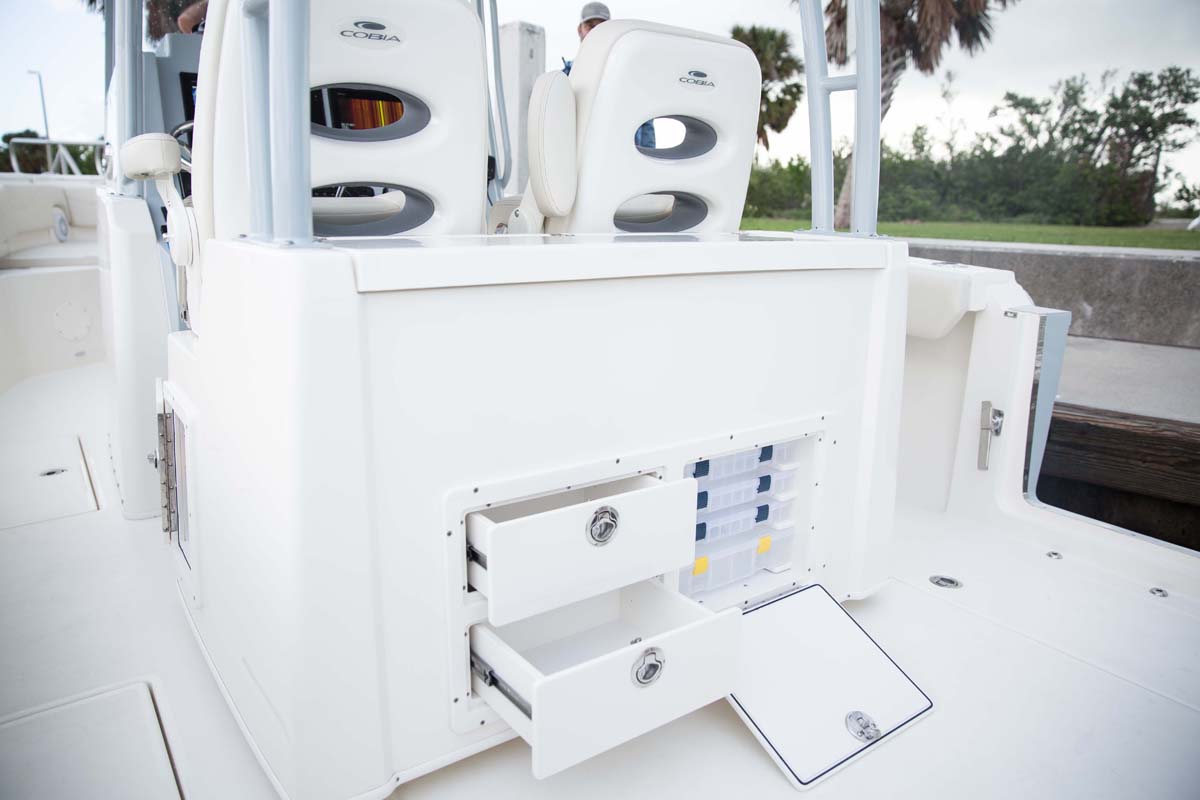 63A3860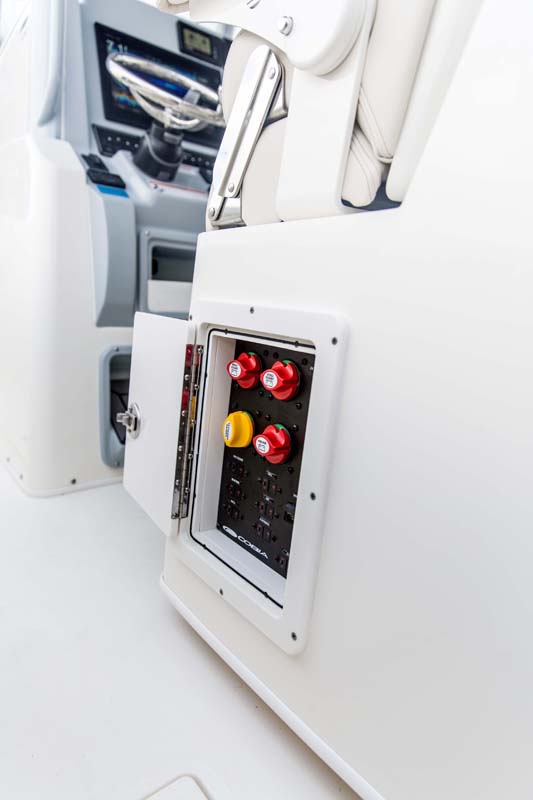 63A3858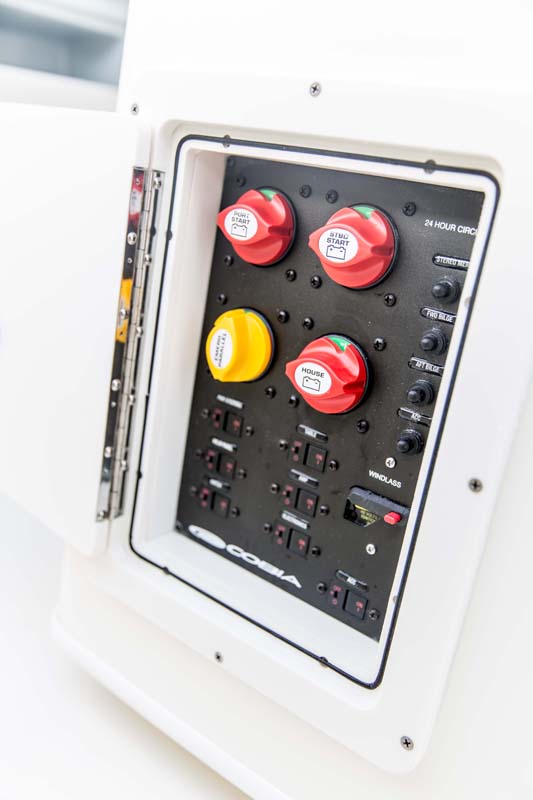 63A3856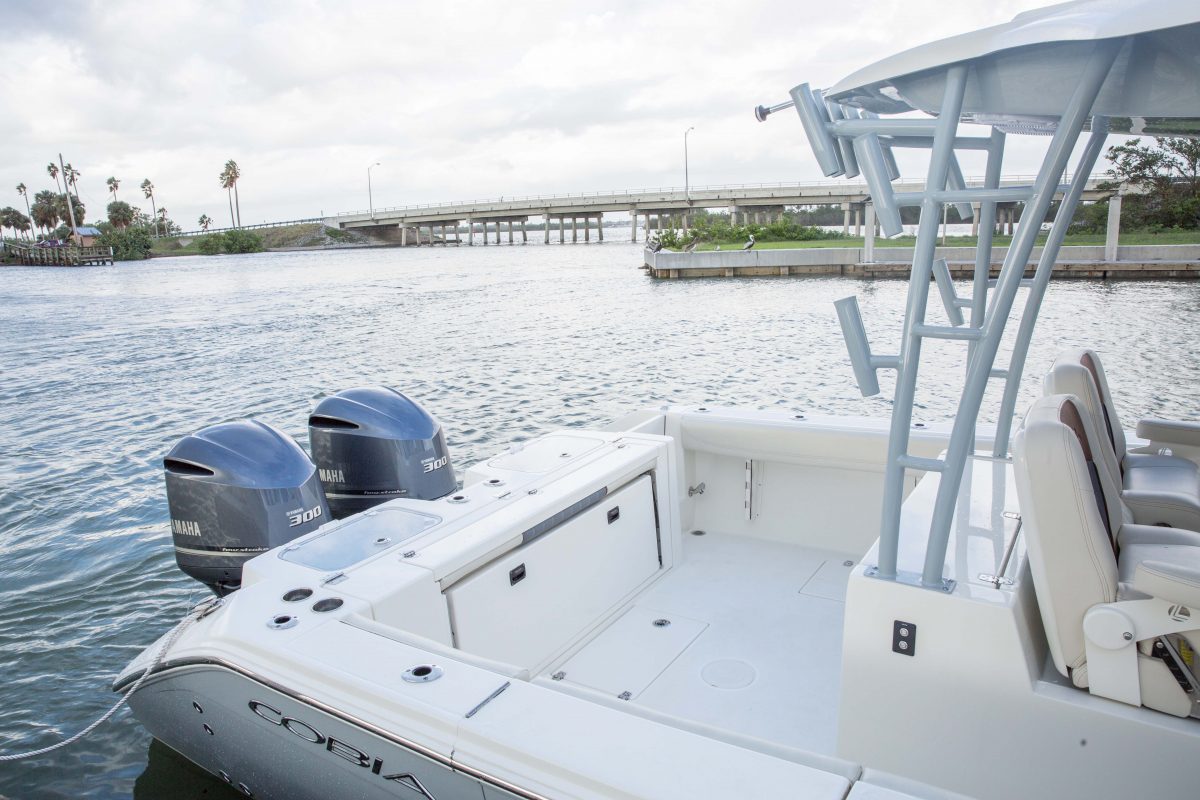 63A3757-e1510935359669
63A3828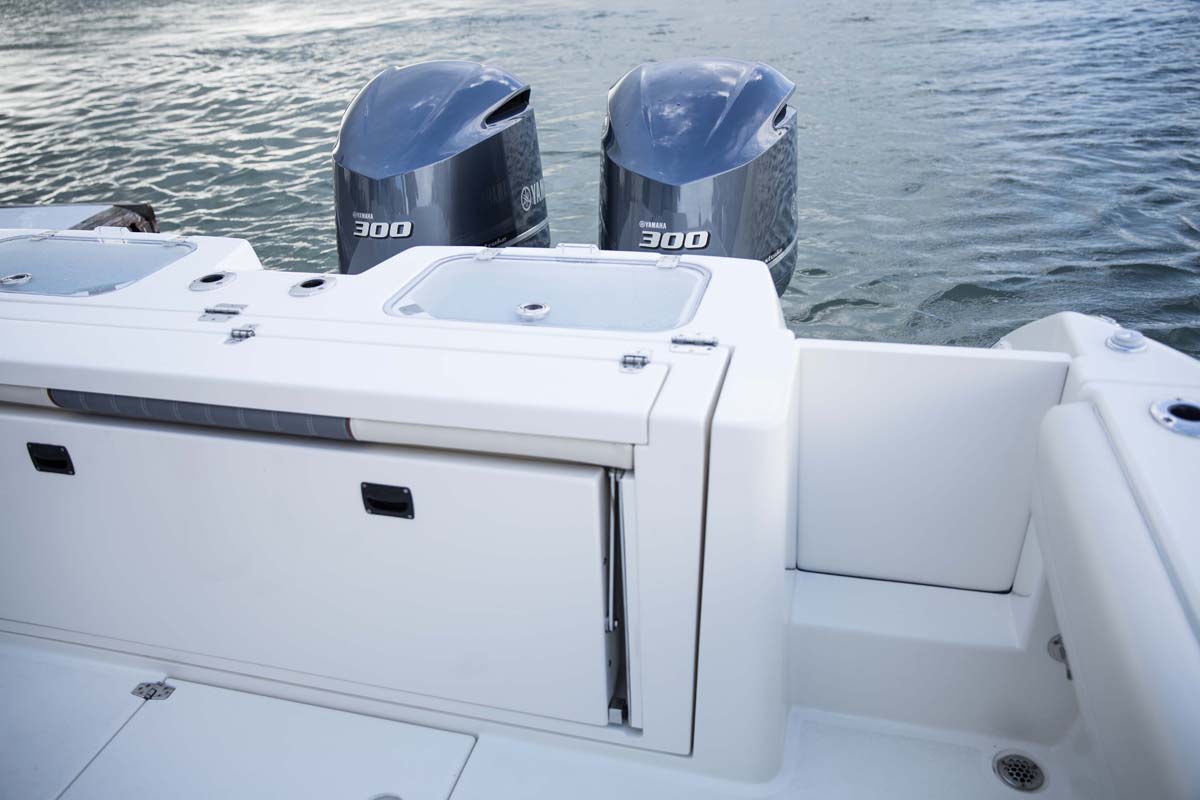 63A3827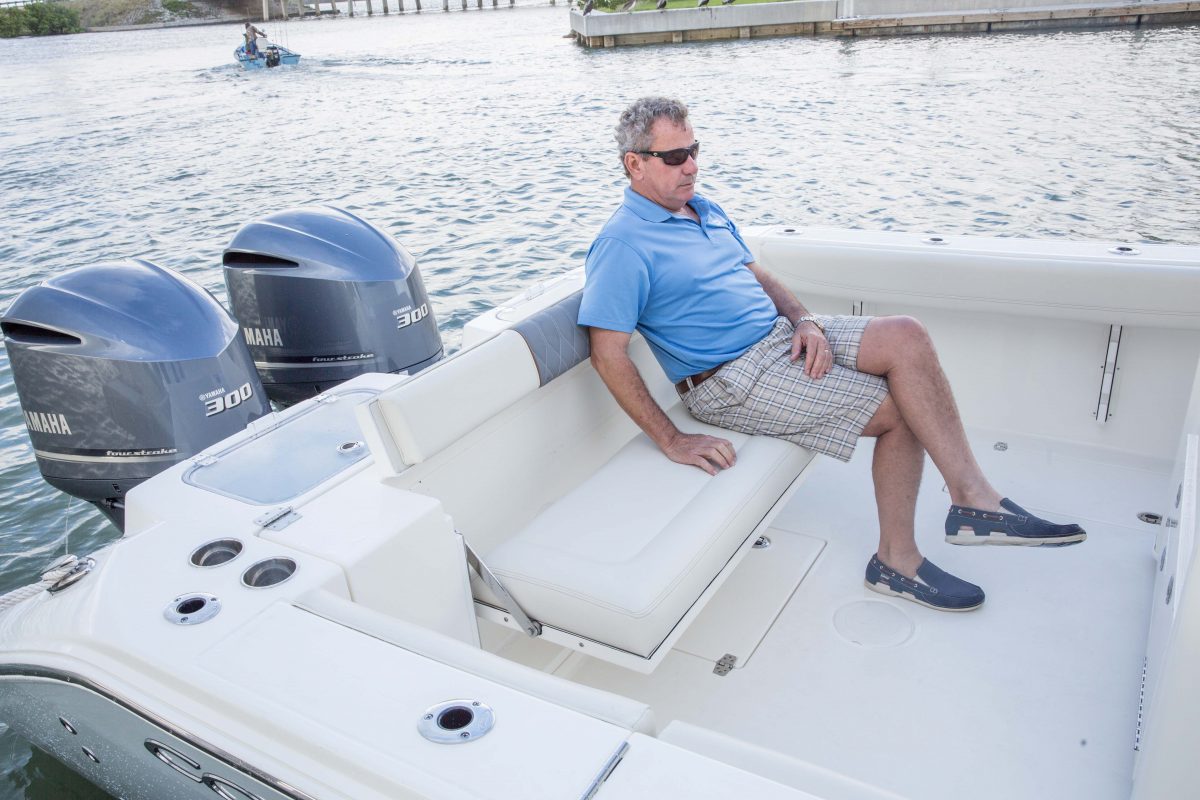 63A3763-e1510935520864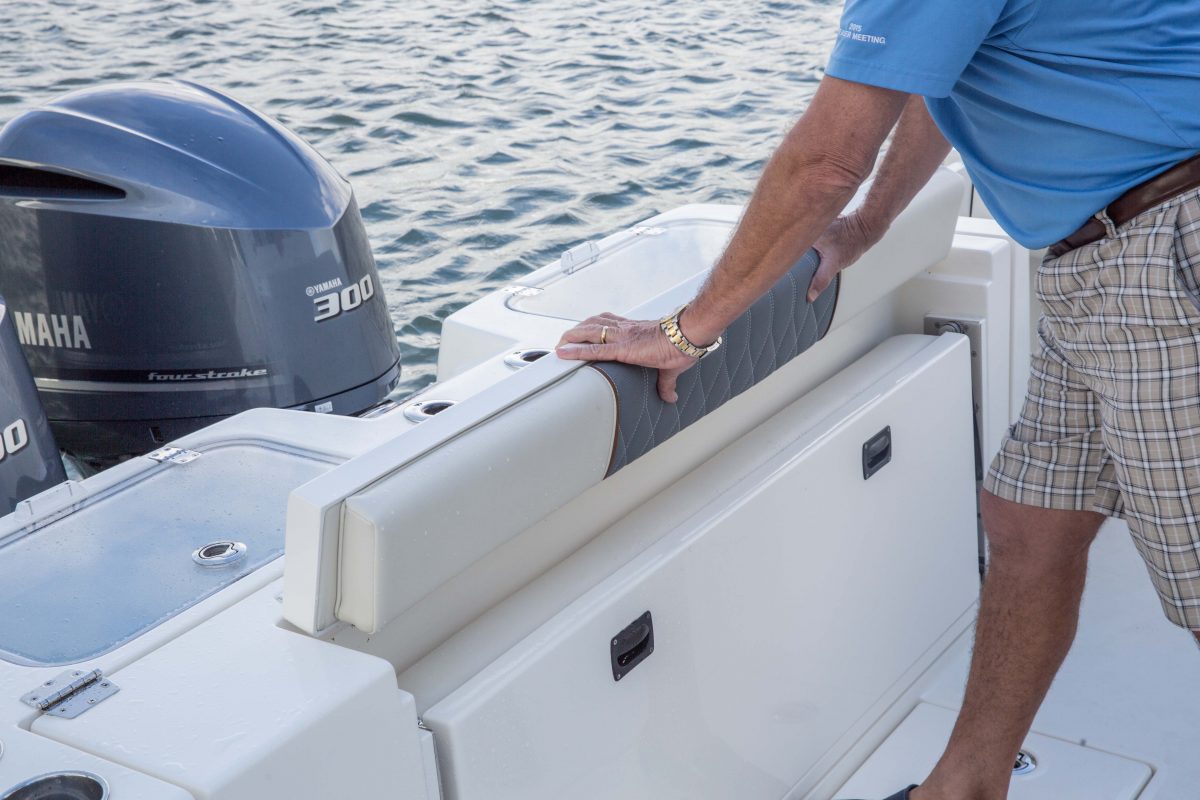 63A3759-e1510935501600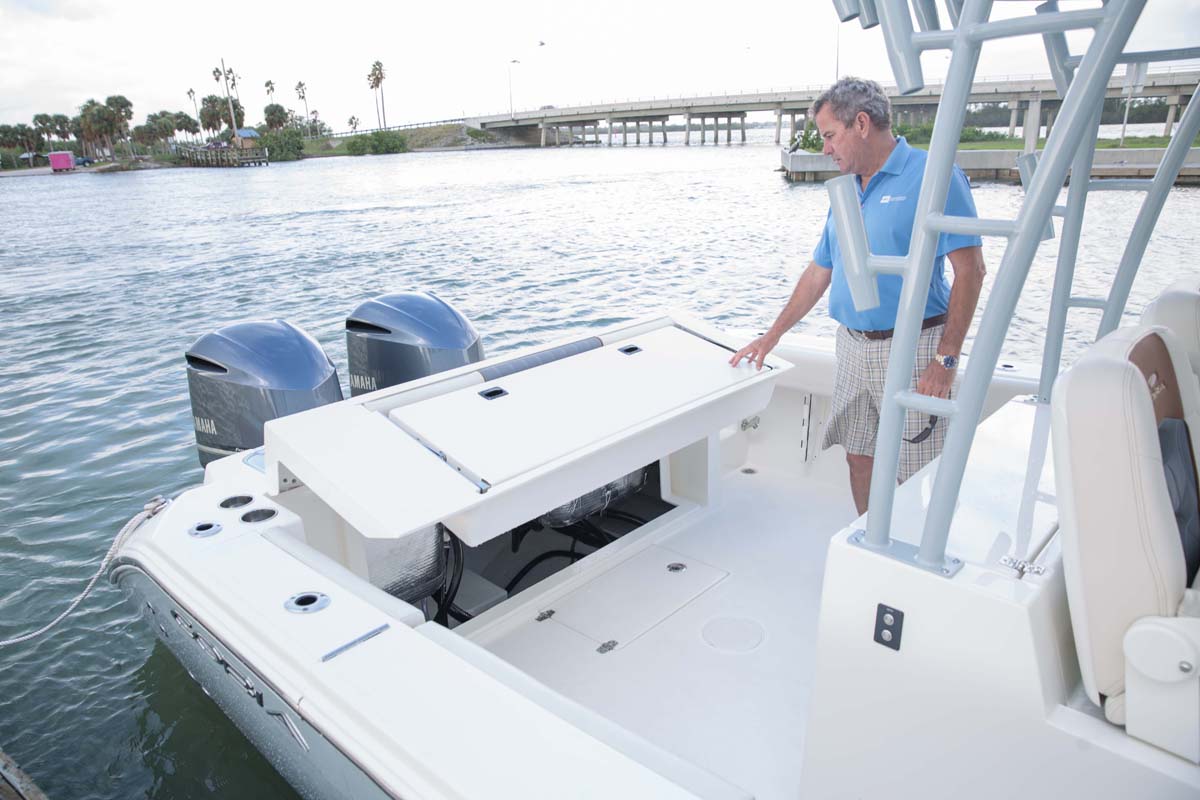 63A3768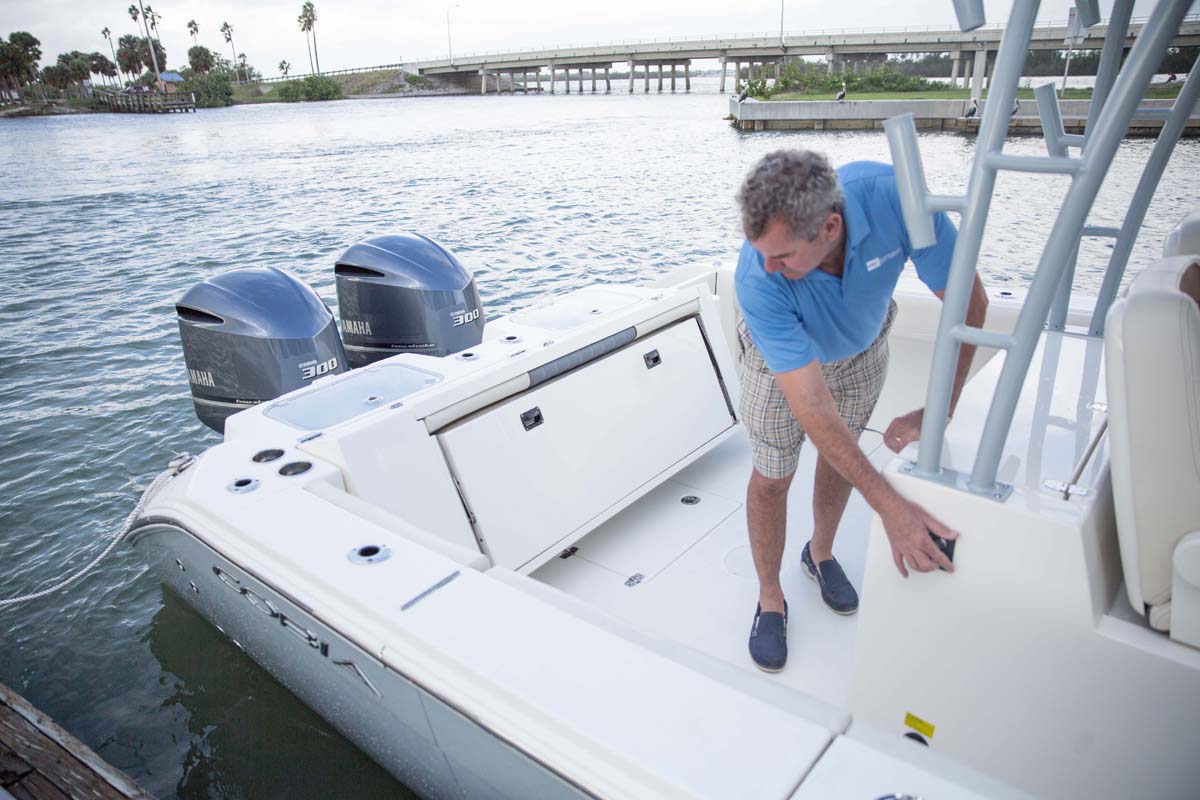 63A3776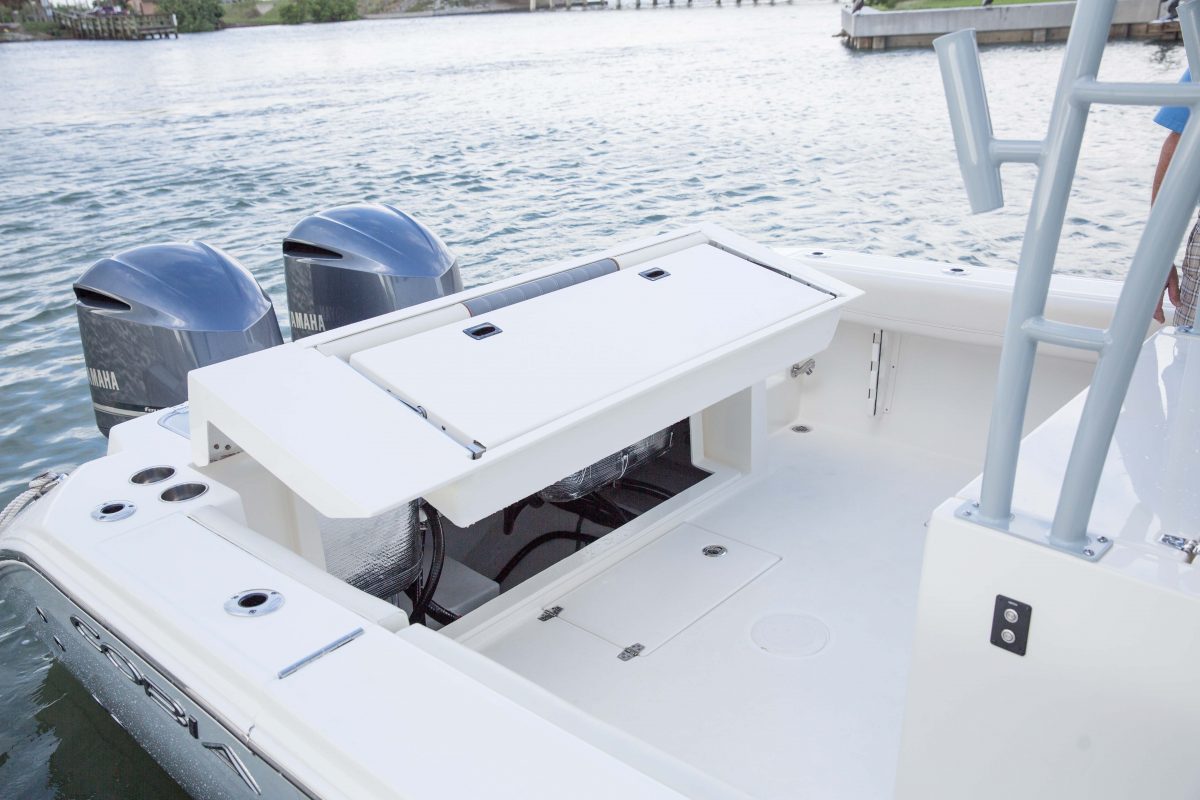 63A3769-e1510935652846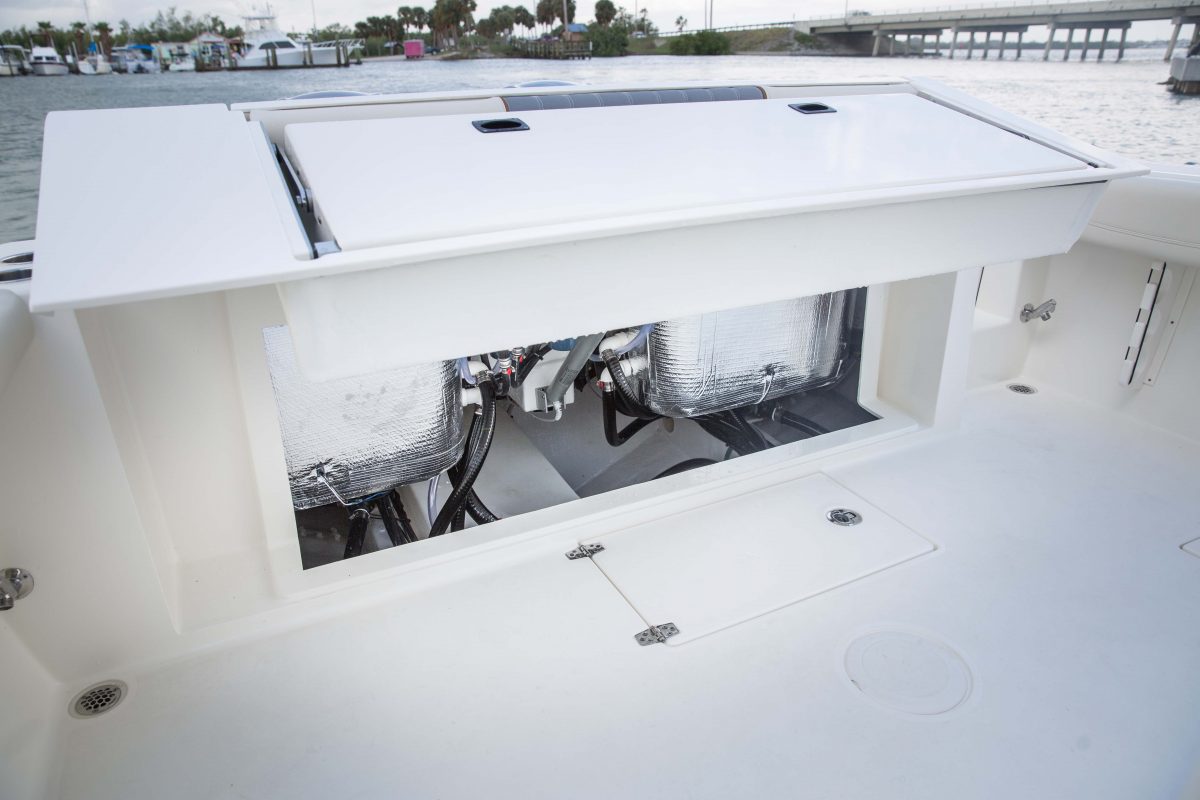 63A3765-e1510935592157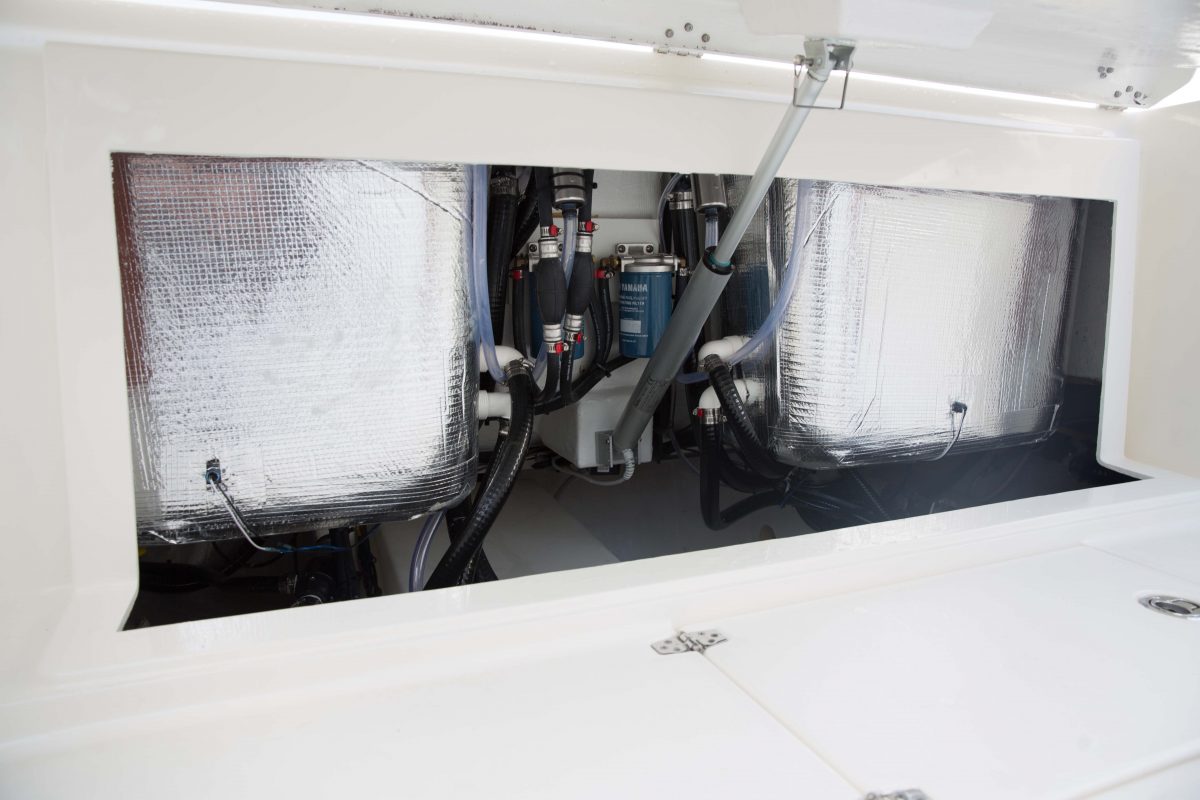 63A3767-e1510935575343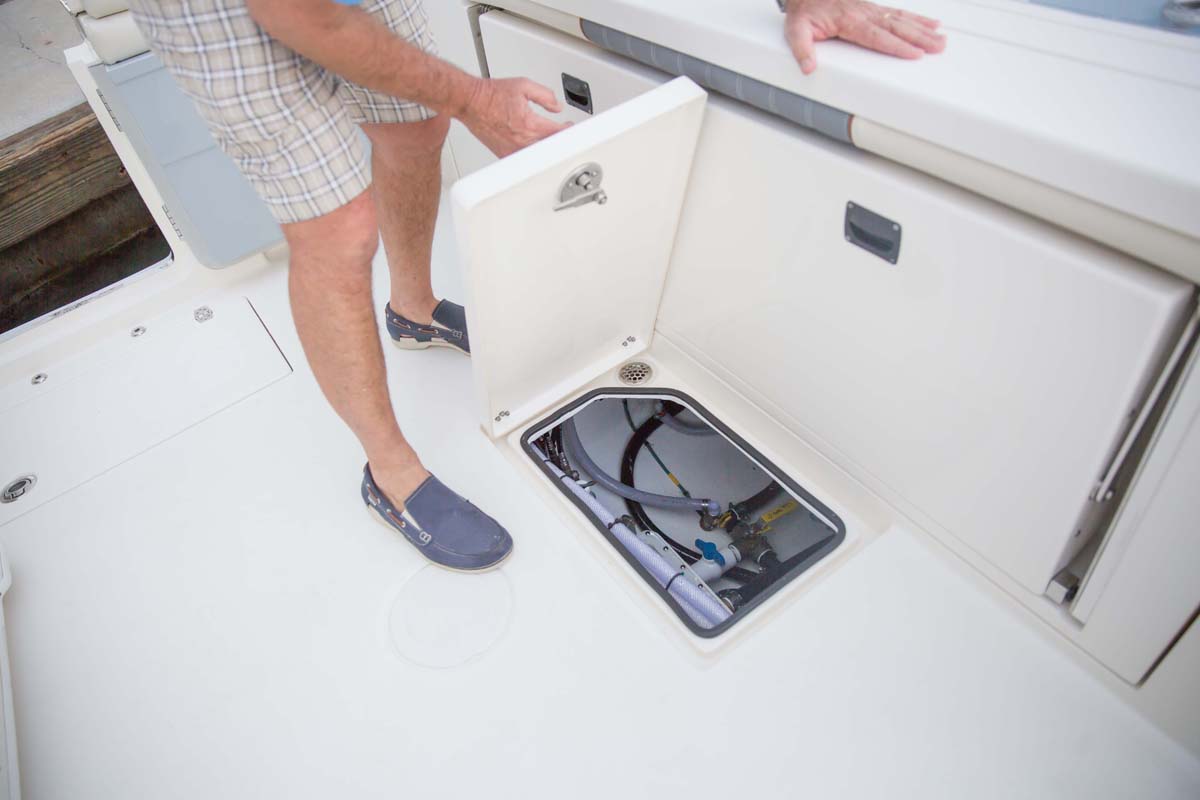 63A3862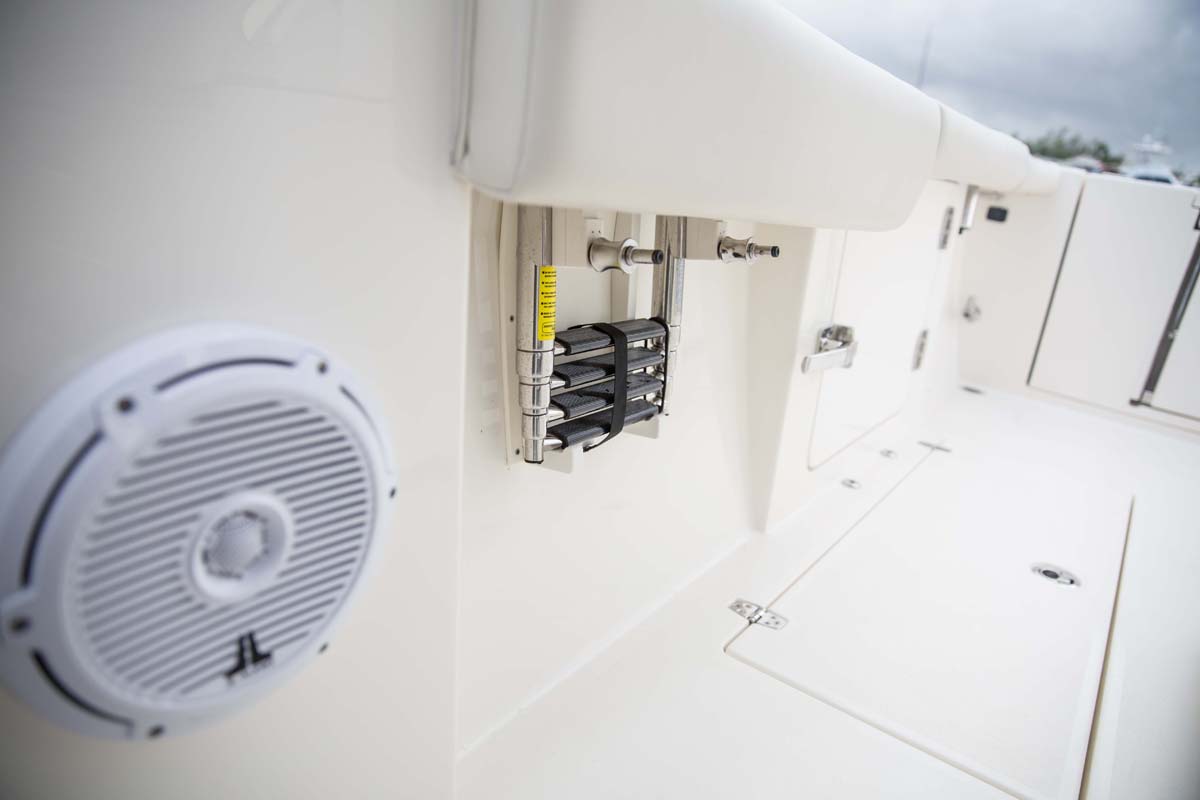 63A3884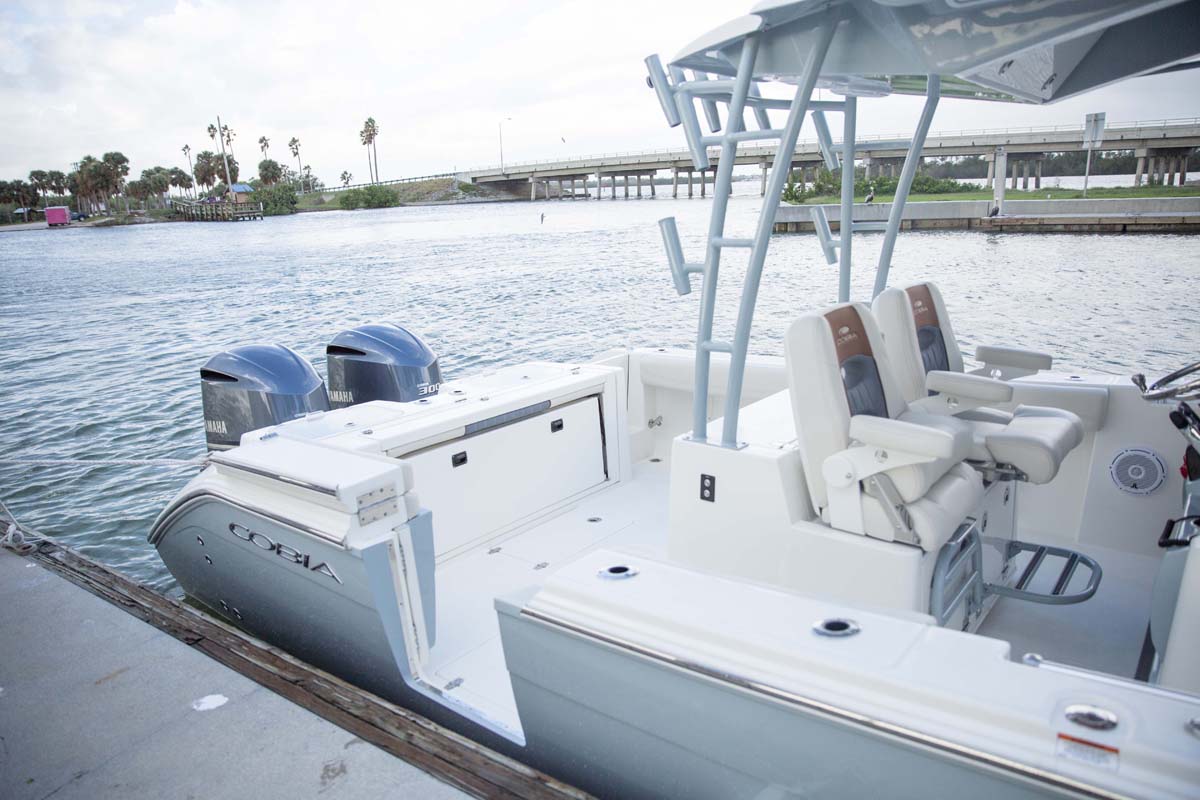 63A3793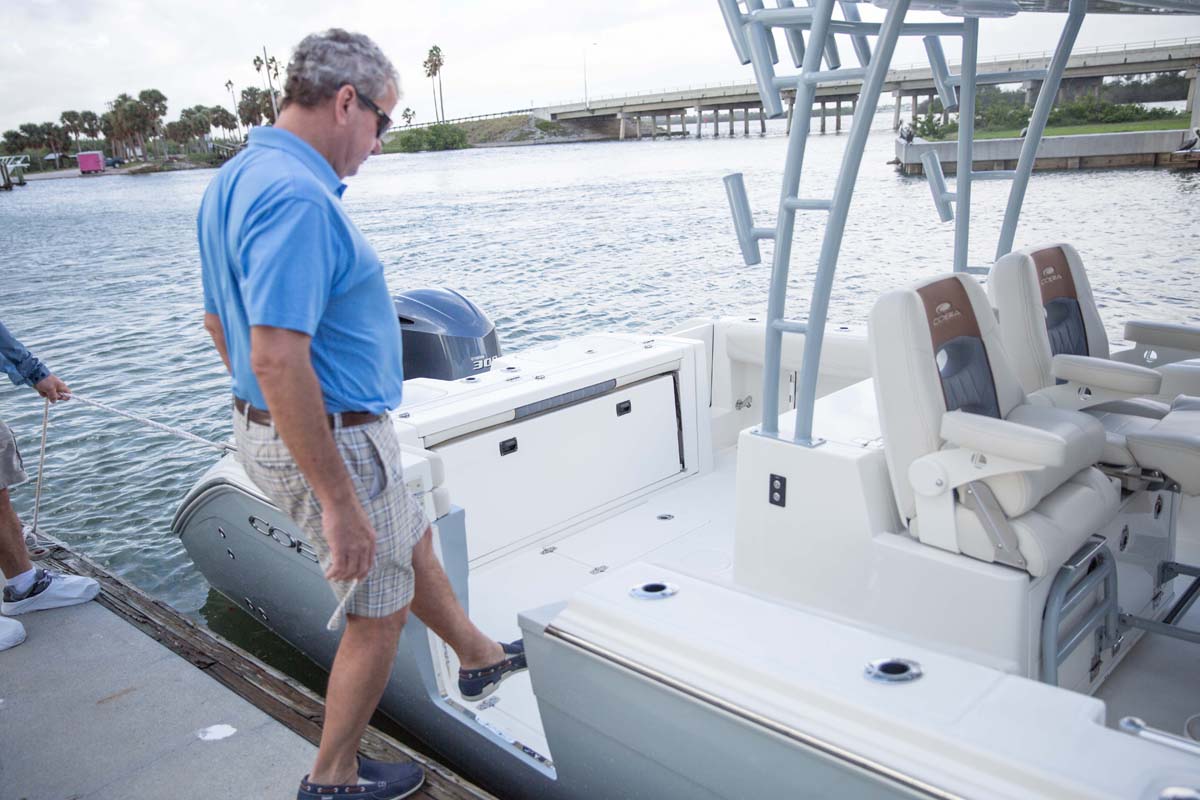 63A3794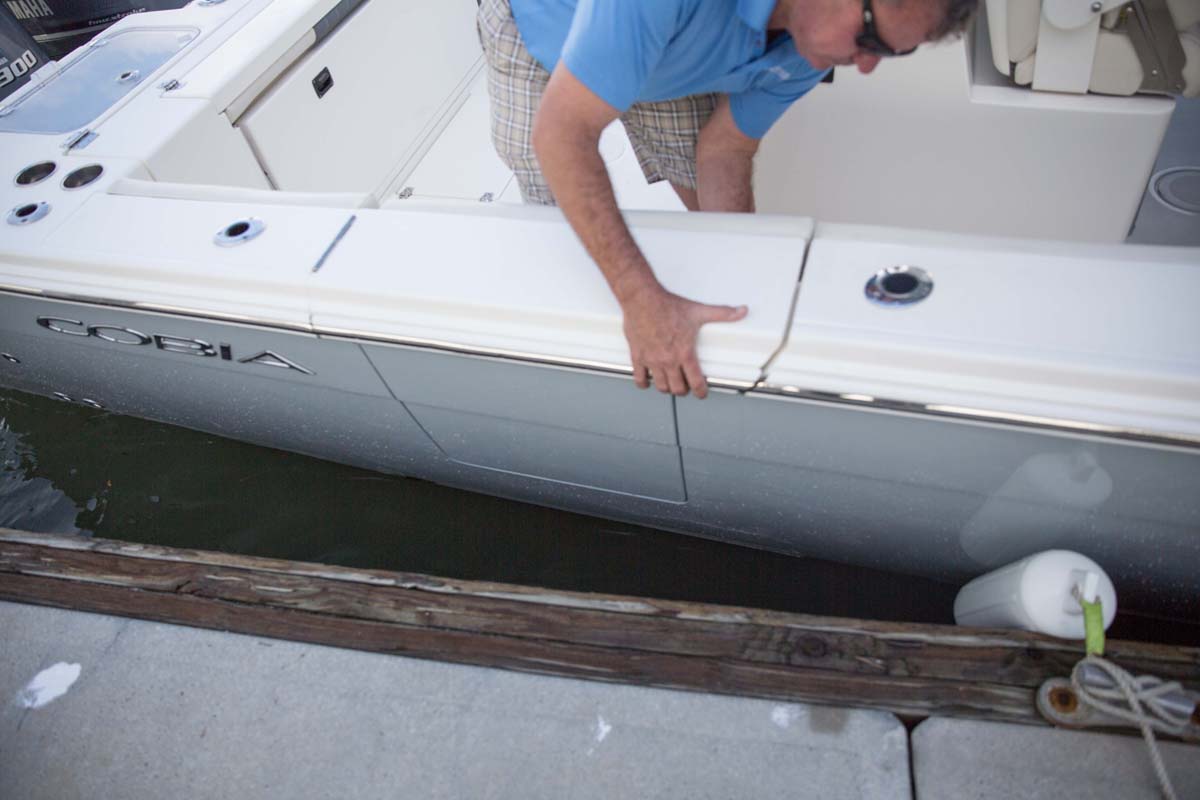 63A3778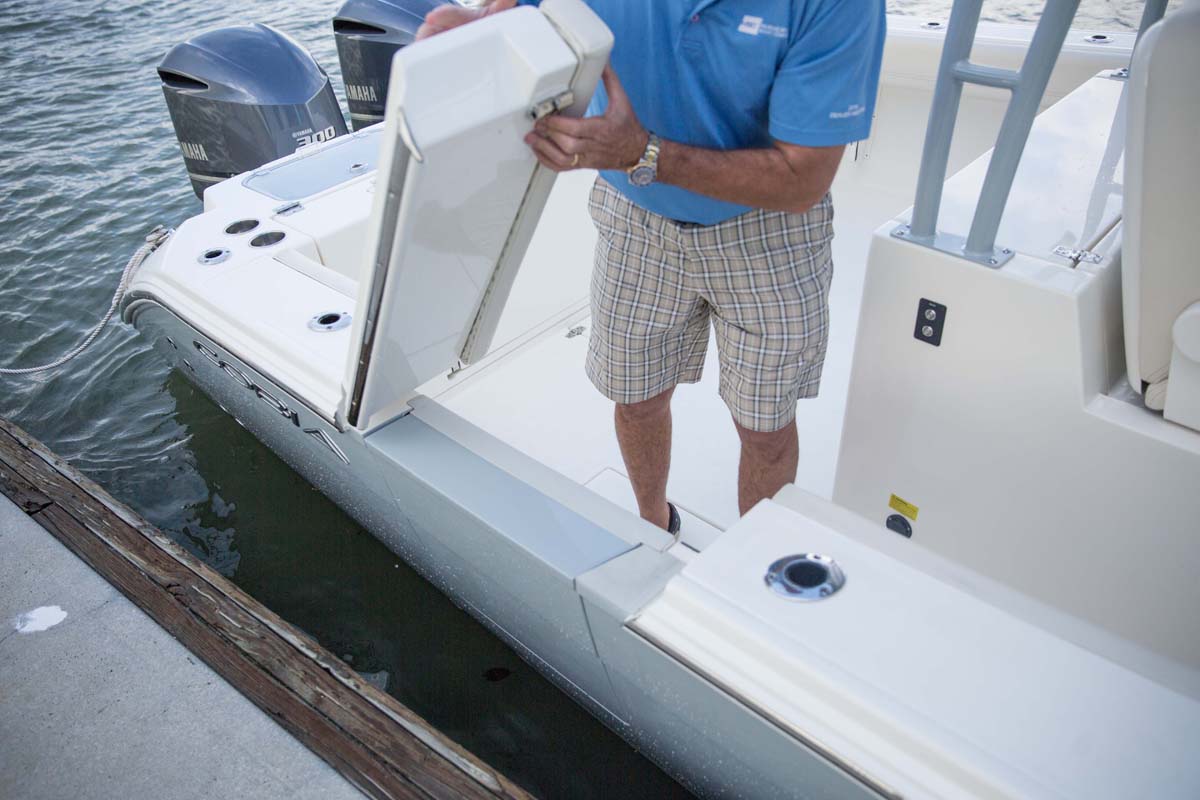 63A3781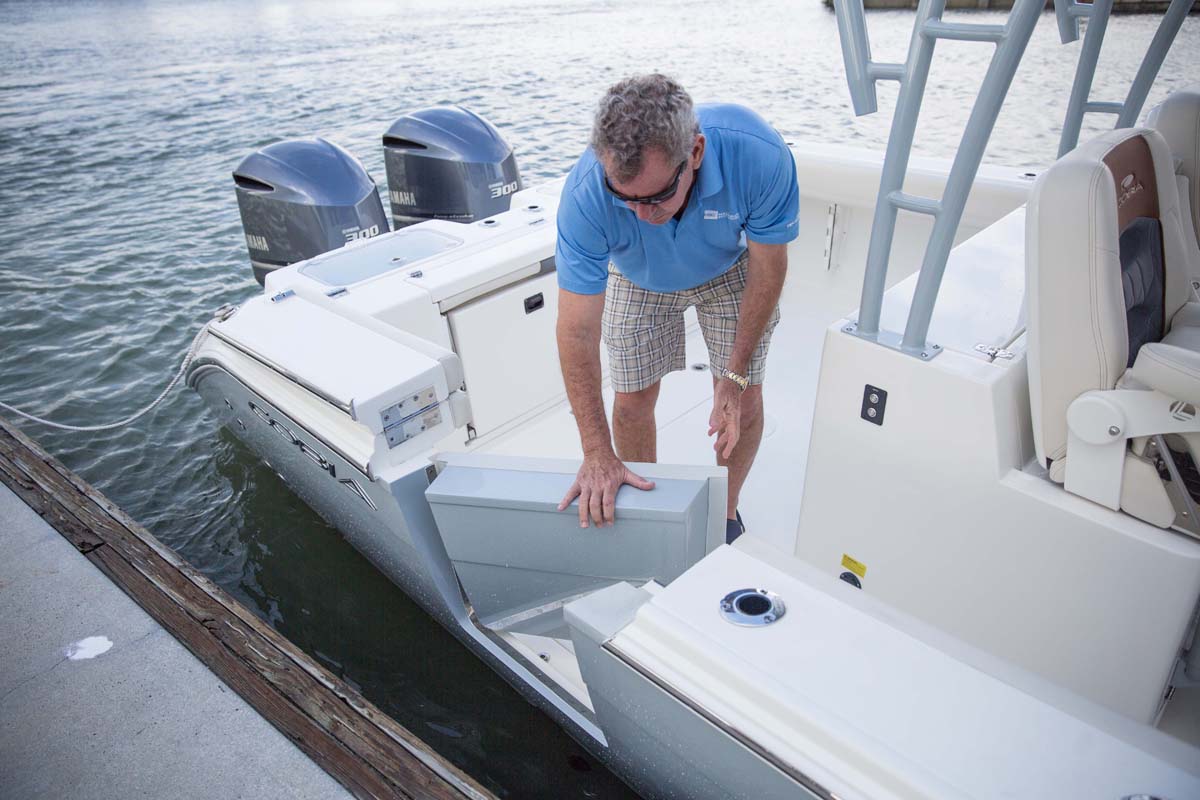 63A3784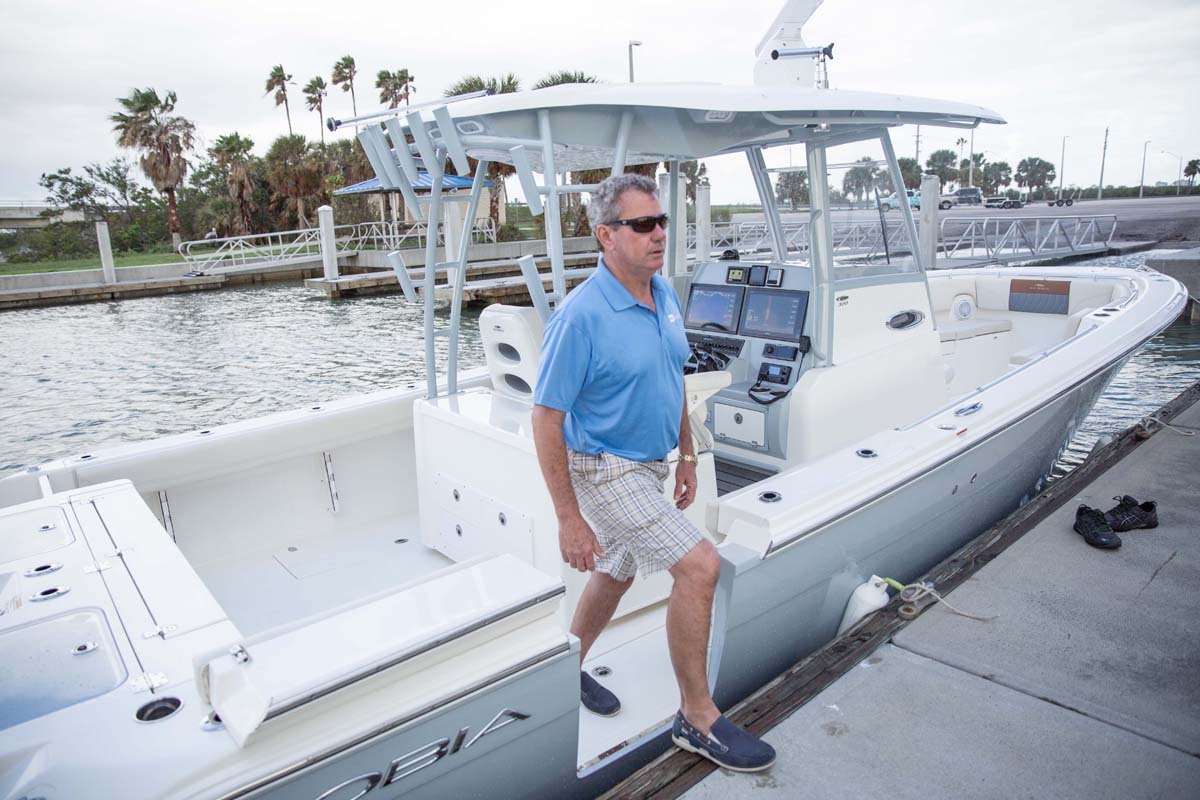 63A3810
Specifications as well as standard and optional equipment, color schemes and pricing are subject to change without notice. All measurements approximate. For more information and pricing, please contact your Cobia dealer.
320 CC Optional Features